Calvin Zhen received a unique gift when he was just 4 years old: a brightly colored, child-size costume lion head that allowed him to emulate the dancers he'd see each Lunar New Year. He'd watch them mischievously weave through and amuse the crowds along the streets of San Francisco's Chinatown, and he knew he wanted to take part someday.
Taking quickly to the art form, he learned about Leung's White Crane lion dancing, an internationally recognized lion dancing team that specializes in the "Hok San," or Malaysian style. Once he turned 14, he started training with friends. While some of them took part for fun and eventually dropped out, Zhen kept with it.
"Seeing [Chinese] culture dying down a little bit and seeing the newer generations of young kids not being able to experience it as much made me want to promote the culture more," Zhen said.
A tradition that dates back centuries, lion dancing is an art form that was initially performed by the best martial artists. Today, a surprisingly large segment of younger generations still connect with the tradition — especially with the help of technology and greater gender inclusion.
Now 24, Zhen become a head instructor with the team and has been helping carry on the tradition ever since. His love for the performance, plus witnessing a dwindling interest among people his age, transformed him from a fan and participant to wanting to be part of keeping the tradition alive, he told NBC News.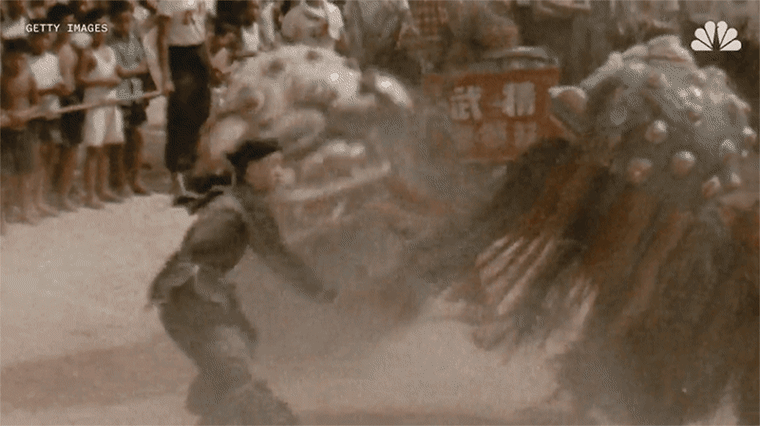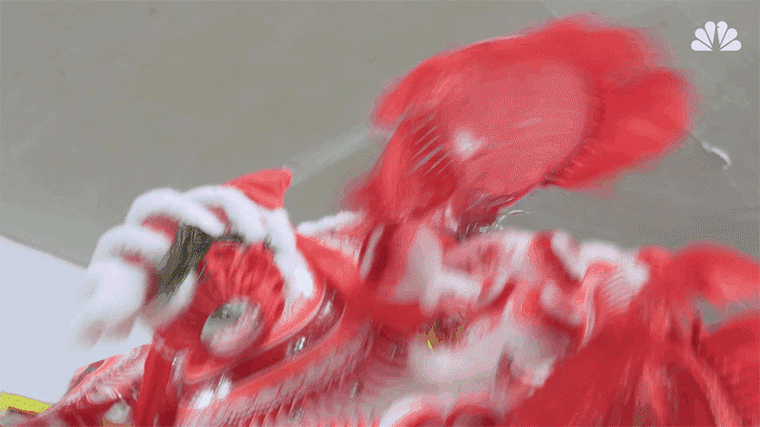 "Being that most kids here -- they're all Americanized. Ok so when you're Americanized, you lose your culture a little bit. You kind of, like, fade away from your traditions," Karlin Chan, a New York City community activist and director of the Chinatown Freemasons athletic club, said.
"But in the last 10 years at least, I've seen a lot of people come back to it. A lot of college kids, they see this, they see the videos on YouTube. They're coming back to their own culture, which is really encouraging."
Christian Lee, 15, who is in Chan's group, said his brothers got him into lion dancing. He also said the tradition can serve as a form of cultural ambassadorship.
"I like to share our culture to everyone else," he said. "Let's say non-Chinese people, they see it and say, 'What is that?' I like to inform them and tell them what it's about."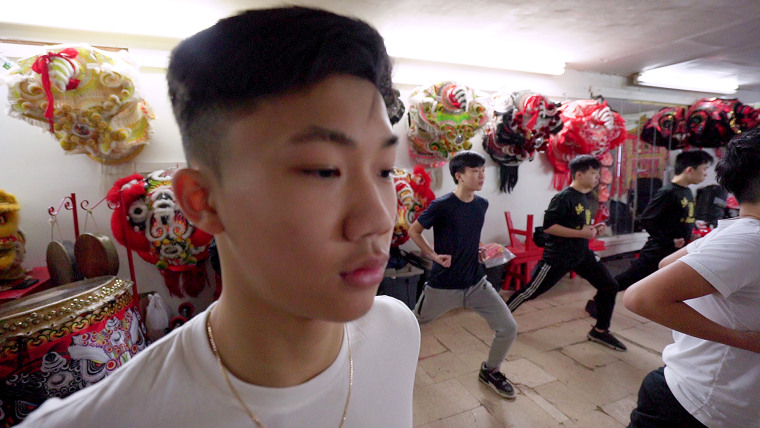 Jacqueline Ho has been around lion dancing for as long as she can remember. Her father co-founded the United East Athletics Association, a cultural organization in New York City. Initially an avenue for new immigrants — primarily men — to connect and play soccer when it opened in 1976, the organization shortly after started connecting with young people by launching tutoring, sports and lion dancing programs. "I was kind of raised into it," Ho, who now serves as the UEAA lion dance team manager, said. Ho didn't actually start lion dancing until she was 12 and learned how to play the cymbals and the gong. "I was never the lion because I always thought it was too heavy for me, but I was always on the music side," she said
As time passed, a more progressive society in general meant that Gen Z lion dancing was more inclusive — with a greater number of young women participating in traditional male roles, she said.
Eventually Ho, now 32, was asked to take on the drumming, an important role that was normally reserved for the males on the team. She then became the first female in the group to play the instrument and soon started teaching other young women to do the same.
"Starting to play the drum was a more visible position to everyone," Ho said. "Many of the Gen Z females on the team now were my students in the summer program. They started coming to practice in high school and have continued on during and after college."
She added that most of the team members are between the ages of 15 to 23. "Within the past three to four years, we've really become both more Gen Z and more female dominated. We also have our little lion cubs who are 7 to 11 years old," she said.
The female participation didn't stop there. The UEAA lion dance team's membership is 80 percent female, all of whom are under the age of 30.
"I would say at least 60 to 70 percent of [the whole team] are either just starting to work like recent grads, a fair amount in high school and we also have some in college, too," Ho said. I'm super proud of them."
While many new dancers start learning in their early teen years, the UEAA has started a kids program for lion dance where they hope this can spark interest early but also give the younger members a bigger role in lion dancing.
She explained Gen Z dancers will also take the baton as leaders and teachers for the future. "Our young members are the ones running and teaching the kids program, so I hope they stick around!"