If you're at all curious about America's growing leftist movement, you're bound to stumble onto Bhaskar Sunkara's work. The 29-year-old New York native is the editor of Jacobin Magazine, a quarterly publication determined to make socialism accessible.
Sunkara began publishing the magazine in 2010, his junior year at George Washington University. A passionate socialist, he recognized that most leftist writing was too academic for people to engage with and felt the need for a modern, digestible alternative.
Starting as a small online digest, the Jacobin website now receives over one million visitors a month, Sunkara said. In a recent New York Magazine profile, Julia Salazar — a socialist who beat a 16-year incumbent in New York's Sept. 13 primary and is slated to become a state senator — cites Jacobin reading groups as formative for her politics.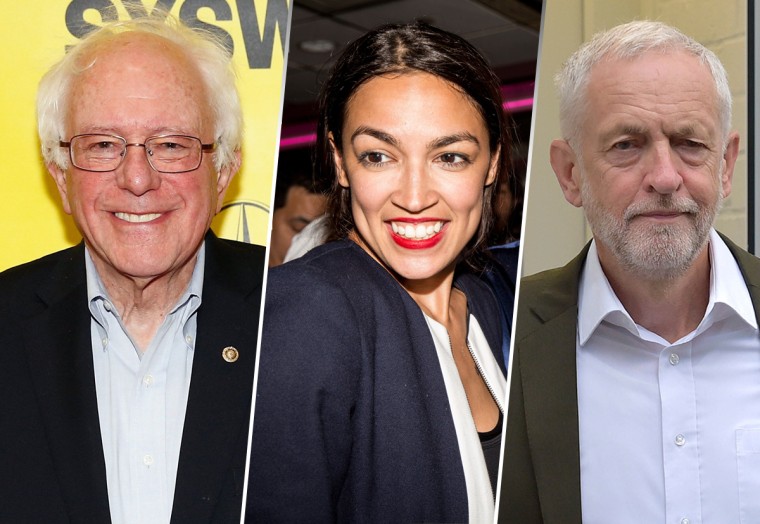 Self-described as "a leading voice of the American left," the magazine covers politics and culture from a socialist perspective. It has conducted interviews with Senator Bernie Sanders, British Labour Party leader Jeremy Corbyn, and newly minted political darling Alexandria Ocasio-Cortez.
"I, in other words, had some spare time." Sunkara said, joking. "I thought there was this gap — that this should be out there — but I didn't actually anticipate it reaching this large of an audience."
Sunkara joined the Democratic Socialists of America (DSA) as a teenager, where he grew a network of friends and activists eager to dissect socialist thought more publicly. "I was lucky enough to surround myself with writers and other people who were smarter than me," he said. "I just learned the skills of editing and publishing as I went along."
It wasn't until 2011's Occupy Movement that the magazine finally found its footing. Sunkara reminisced on the "very limited returns" Jacobin had in its first year, describing the ensuing surge in popularity as a "vindication."
"You have to create the institution and do the unglamorous laborious work before the big upsurge happens," he said. " [Now] we're able to respond to [an] event."
During recent teachers' strikes across America, for instance, several of the movement's political leaders had been politicized through Jacobin's "Class Action," a digital handbook for activist teachers, according to Sunkara.
He credits his childhood for swaying him toward socialism. The youngest of five, Sunkara was born mere months after his family immigrated to the United States from Trinidad and Tobago in the Caribbean.
"I had access to opportunities that my brothers and sisters didn't have," he said. "So you see how much life is an accident of birth."
His parents worked multiple jobs, so Sunkara found himself turning to both extended family and state programs for fulfillment. "Life [can] be equalized by having strong state supports," he said, naming public schools, after school programs, and public library as key factors in his youth.
Socialism's reputation has come a long way since Sunkara began reading Marxist authors at age 13. In August, Sunkara and a fellow Jacobin staffer oversaw a week of The New York Times' Opinion Newsletter.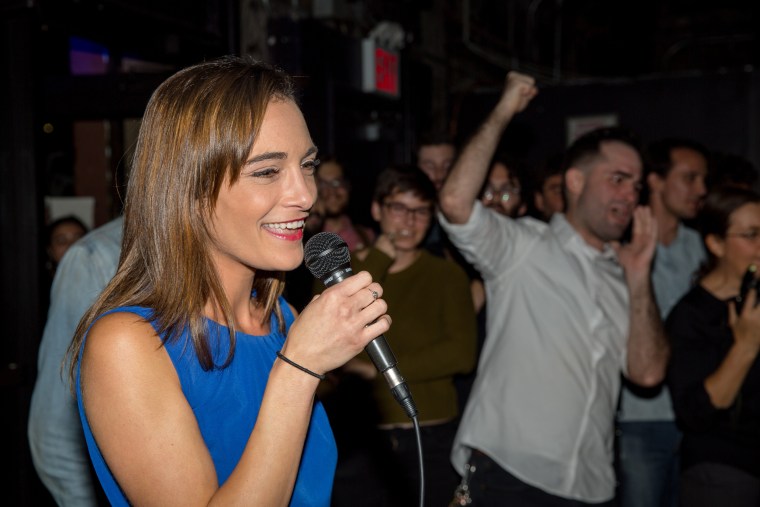 Today, one can even find a Marx explainer in Teen Vogue. Sunkara noted that "DSA members, and Jacobin, to some extent … played a role in trying to revamp [socialism's] image to make it seem younger and more accessible."
"[It's] meant to be digestible … and connect to people's lives, and for the longest time it was cloistered in academia. Or old leftists just kind of speaking in jargon," he said.
But socialism's path into the mainstream hasn't come without its obstacles. During the 2016 election, Sanders supporters were stereotyped as white, middle-class, "Bernie bros."
As an American of Indian-descent, Sunkara found those attacks "awkward." "I think the most disturbing part of this debate during the campaign was the mystification of people of color in general," he said. "Like we somehow are different."
"I think the simple fact is the vast majority of Americans — people of all ethnicities, of all backgrounds — have the same common desires for safety, security, some level of prosperity, being able to say your children are going to have a better life than you have now, that your sacrifices are actually – you know – pushing things forward for your family and for others," he added.
To Sunkara, a focus on economics over identity would have been more beneficial. He asserts that reducing inequalities for the most oppressed in the U.S. would require "talking about redistributing power."
"An anti-racist program isn't an anti-racist program unless we address the fact that there is massive unemployment in black communities, unless we address the fact that they have access to the worst schools, face job discrimination — all those other things have to do with the economy," Sunkara said.
But he doesn't deny that his own heritage has played a role in his thinking. His upbringing contributed to an interest in Trinidad and India history as well as curiosity of the U.S.'s impact in the world.
On a personal level, he added, "I, of course, am a Marxist and in a sense an atheist, but I've never eaten beef in my life, I go to pujas and temple whenever I'm asked, I don't talk back to my parents."
At the same time, Sunkara cautioned against being hyper-focused on one's cultural identity. "It can become easy to just get stuck in an enclave, especially when you're part of a big immigrant community," he said, emphasizing the importance of creating "bridges and bonds."
Following a year of victories for both the leftist movement and Jacobin itself, Sunkara is optimistic for the future.
"We're so used to thinking of oppressions that exist today as things that will last forever — but, you know, people who lived during feudalism thought that the power of the lord would last forever," he said. "People who lived during slavery thought that the slave system couldn't be overcome."
"To be a socialist," he added, "is to think there is a different way. That things could change."
Follow NBC Asian America on Facebook, Twitter, Instagram and Tumblr.