TULSA, Okla. — A new program under way in Tulsa aims to support immigrants and make the transition to living in the United States easier.
The New Tulsans Initiative is a project designed to learn best ways to welcome and integrate immigrants through local government and nonprofit programs. The Oklahoma city of 400,000 is home to a large group of immigrants from Latin America as well as Asia.
"Our goal with the New Tulsans Initiative is to create a city that helps immigrant Tulsans feel more welcome and included," Christina Starzl Mendoza, a community development and policy assistant in the office of Tulsa Mayor G.T. Bynum, said.
"For example, if you are an immigrant and you have a child that goes to a U.S. public school, do you know what a parent-teacher conference is? Do you know what a GPA is?"
Tulsa was one of 25 communities selected in the nonprofit New American Economy's 2017 Gateway for Growth Challenge. Launched in 2015, the program is a partnership between New American Economy and fellow nonprofit Welcoming America to support cities that the organizations said see value in immigrant populations and wish to integrate immigrants into the community, according to Kate Brick, director of state and local initiatives at New American Economy.
Communities named in the challenge may receive tailored research on the economic impact of immigrants in the area, technical assistance for a strategic plan, and matching grant funding. Planning meetings for Tulsa's initiative began in November.
"We started the challenge program because we were seeing so many communities developing strategies to be welcoming," Brick said. "We had been working with them on a one-off basis for several years. We decided this was a great way to scale that work and give folks an opportunity to proactively apply."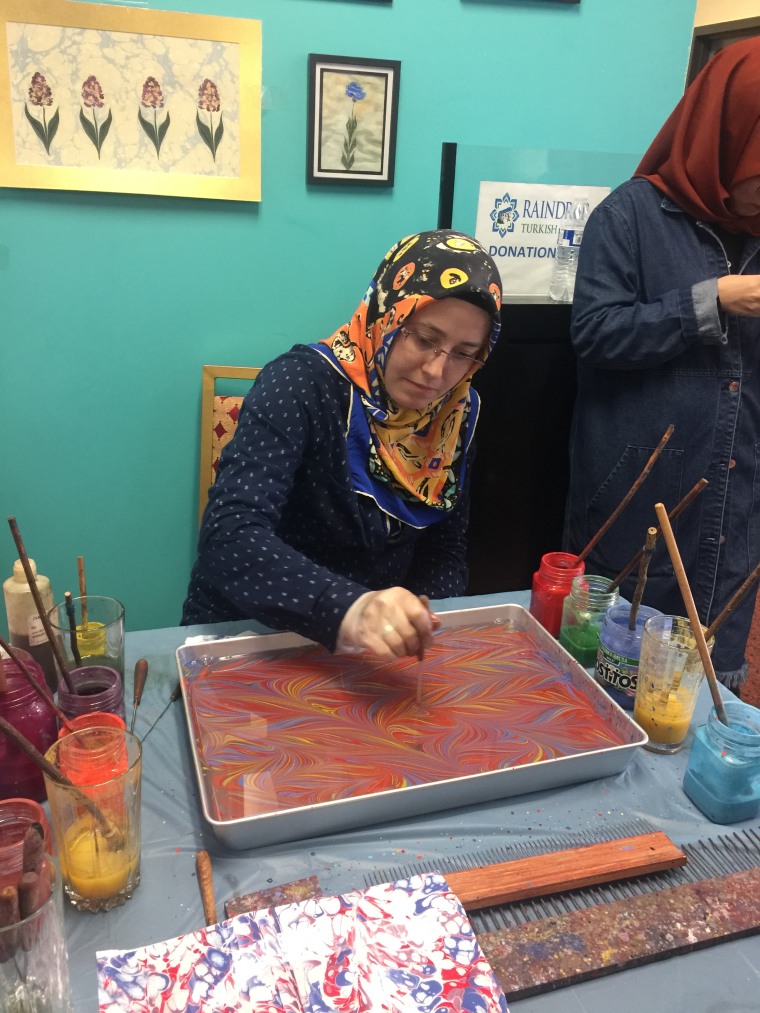 The city of Tulsa hopes to create a strategic plan by the end of 2018 that focuses on barriers immigrants face in five key departments: health, education, economic development, civic engagement, and first response, Mendoza said.
Mendoza noted that, like other cities, the immigrant population in Tulsa has been a major driver in the growth of the city. Between 2000 and 2010, Tulsa's population overall remained stagnant at 0.3 percent. However, Tulsa's immigrant population grew 4 percent during the same time period, according to U.S. Census data analyzed by the city.
The two largest immigrant groups in Tulsa are from Latin America (58 percent) and Asia (25 percent), according to city data. About 10 percent of immigrants originate from Europe and 3 percent from Africa.
Many of Tulsa's Asian immigrants arrived as refugees. The city was identified as a refugee resettlement site for Vietnamese and Hmong refugees following the Vietnam War. Mendoza noted that a large number of Hmong Americans are vendors at the local farmers' market.
More recently, a growing number of refugees from Myanmar have arrived in Tulsa. The city is home to a large population of Zomi people in the U.S.
The city is also home to immigrants from West, Central, and South Asia, and Turkish immigrants have created a Turkish House and annual festival.
Barriers that immigrants face include language and culture, Mendoza said. Several organizations offer English-language classes, but they fill up quickly. And understanding U.S. customs is another obstacle.
"For example, if you are an immigrant and you have a child that goes to a U.S. public school, do you know what a parent-teacher conference is? Do you know what a GPA is? How can you be successful and help your child graduate from high school and go to post-secondary education?" Mendoza said.
Brick, with the New American Economy, said the organization has found that when the mayor's office is involved in the plan it is often more successful.
"When we see leadership like we're seeing in Tulsa — where the mayor has come out and said this is a priority for the city and the business community has come out and said this is the economic interest of our city — to really be proactive and welcoming immigrants, it sends a message that this is something that is going to benefit every resident of that community," she said.
Diane Eason Contreras, director of immigrant and refugee services at YWCA Tulsa, which works with communities including the Zomi people, said the initiative is important because it brings many stakeholders together at once to collaborate.
She added that gathering data and understanding the immigrant and refugee populations will be key. She also hopes it will help support students and their families so that young adults can have access to quality education.
"It's an exciting opportunity to bring everyone to the table," she said.
Follow NBC Asian America on Facebook, Twitter, Instagram and Tumblr.