In conversation, E. Samantha Cheng spouts out bits of trivia. She knows how many Chinese Americans served in World War II; who the first Asian, first Indian, and first Sikh elected to Congress was; and that in 1923, a Chinese father argued before the U.S. Supreme Court that his daughter should attend a whites-only school.
Cheng has committed herself to spreading as much knowledge about Asian-American history as possible, in part because the first time she heard about World War II Japanese incarceration camps, wasn't when she was a student, but an adult.
It was 1982. She was a working journalist in Washington, D.C. A friend had invited her to an Asian Pacific American Institute for Congressional Studies meeting.
"I just sat there and listened," Cheng told NBC News. "Then I did my research like, holy cow — over 120,000 Japanese Americans were interned. I was so troubled by it because, being a Chinese-American, first generation, and a daughter of immigrants, I didn't know this."
Cheng attended public school in New York City, where she wasn't taught about Japanese-American incarceration. Because of her experience, Cheng has made it her life's work to spread awareness, starting with the classroom. Her latest work is a documentary, "Honor and Duty: The Mississippi Delta Chinese," which is scheduled to premiere May 1 at 3:30 p.m. on Mississippi Public Broadcasting, with nationwide screenings scheduled afterward.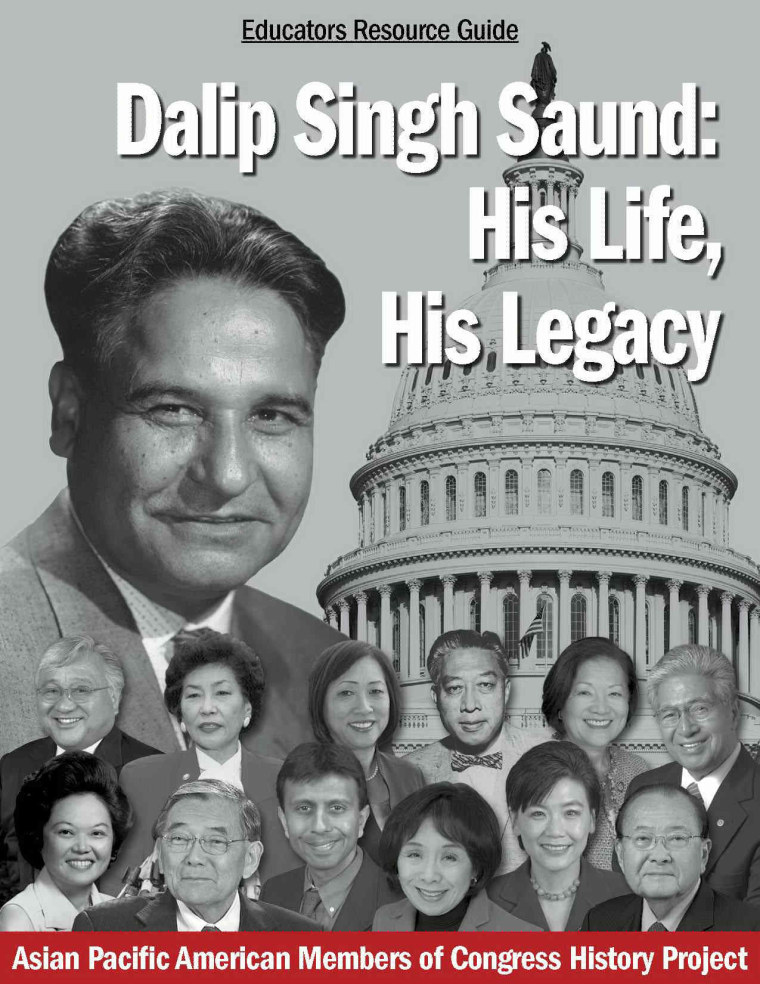 Cheng had searched for such a story for more than 20 years. In 1992, she and her husband Charles G. Crawford left journalism to launch Heritage Series, a production firm that specializes in documentaries about Asian-American history. Past subjects have included U.S. politicians Dalip Singh Saund — the first Asian-, Indian-, and Sikh-American member of Congress — and Norman Y. Mineta.
Three years later, Cheng took an eight-week sabbatical for a passion project. Her initial idea was to create a program about Chinatowns across the United States, but she discovered that on record, there wasn't one in Mississippi. Thinking that was peculiar, Cheng held onto her notes for a decade, until she finally got to visit Mississippi to figure out why.
What Cheng discovered contradicted her notes, to an extent. In 2014, she traveled to Cleveland, Mississippi's, Delta State University, located 126 miles north of Jackson. The school was hosting the Mississippi Delta Chinese Heritage Reflections and Reunion. Cheng estimates that about 600 Chinese Americans returned home to attend. The Mississippi's Chinese-American community had almost disappeared because its families had migrated elsewhere.
RELATED: Ellison Onizuka, First Asian-American Astronaut, Brought Hawaii to Space
While the 1882 Chinese Exclusion Act banned all Chinese immigration for 60 years, "Honor and Duty" tells the story of how a community settled into the Mississippi Delta despite the law. People found a loophole: If you were a merchant, or joining family who were already in the United States, you could move there. So, while the first 16 Chinese who lived in the area were laborers, those who followed were general store merchants that molded the local economy.
"We're still going to be combating prejudice for the rest of the history of this country. It's just a little different now. We need to empower our young, and we need to empower a lot of Americans with knowledge. That is how we're going to take care of this."
The community grew. "Honor and Duty" cites 182 Chinese-Americans enlisted World War II soldiers from the northeastern section of Mississippi alone. By the time Cheng started filming "Honor and Duty," she had already met several Chinese-Americans from the state, but she still wasn't used to hearing such folks speak with thick-as-gravy Southern accents.
"I would sit and talk to somebody, and they'd be like — they look like my grandmother, but they don't sound like my grandmother," she said. "Even their Chinese accent has a Southern twang to it, which is crazy."
For the documentary, Cheng collaborated Gwendolyn Gong, a professor who had written a book and interviewed dozens of local Chinese war veterans. The film isn't the first to recognize the Mississippi Delta's Chinese community, but it is one of only a few, including "Who Killed Vincent Chin?" director Christine Choy's 1985 film "Mississippi Triangle."
RELATED: New PBS Documentary Defines Asian-American Identity Through Food
Cheng's timing has been crucial. The Mississippi Delta Chinese community had almost disappeared, with families moving to other parts of the country, though Asian Americans have become the fastest-growing ethnic group of the South.
"We're still going to be combating prejudice for the rest of the history of this country," Cheng said. "It's just a little different now. We need to empower our young, and we need to empower a lot of Americans with knowledge. That is how we're going to take care of this."
For this year's Asian Pacific American Heritage Month, Heritage Series produced public service announcements featuring Asian-American Olympic athletes, sponsored by McDonald's. To Cheng, a national brand showing support, and on a national level, is a huge accomplishment.
Last week, after Heritage Series wrapped those PSAs, Cheng was back at Delta State University. The agenda: to develop an online educator's program for Honor and Duty.
"I think that the story is so important that it needs to be sent to the general populace," Cheng said. "But the focus of the film is truly education."
Follow NBC Asian America on Facebook, Twitter, Instagram, and Tumblr.