You may not know his name, but there's a good chance you've watched a film, owned a toy, or visited an amusement park featuring the work of conceptual artist and designer Paitoon Ratanasirintrawoot.
With a career that spans more than 20 years, the Orlando-based creative has worked for the biggest names in entertainment, from Disney and Marvel to Lucasfilm and Nickelodeon.
As a kid growing up in Bangkok, Ratanasirintrawoot, the youngest of five boys, loved to draw, paint, and build models. "I was always good with my hands — LEGO System was my childhood and to this day, I love playing with LEGO," he told NBC News.
RELATED: 'People Power:' How Pixar's Oscar-Nominated Ronnie del Carmen Found His Village
During high school, he told his dad that he'd like to take up design professionally, an idea that his family, which is made up of medical, finance, and business professionals pushed back against. "My dad went as far as doing research to show me what a typical starving artist made in a year to try to discourage me," Ratanasirintrawoot said.
But at age 16, things changed. "My dad was convinced that I might have 'something' and said: 'If you ever become the best in Thailand, it's just a small country. You might as well give it a shot and go face the world," he said.
Since Ratanasirintrawoot's eldest brother was working as a doctor in Hawaii, the aspiring artist moved to Honolulu to study English and take electives at University of Hawaii at Manoa. "It was a nice transition since Hawaii was a blend of Asian and American," he said. "Culture shock came later."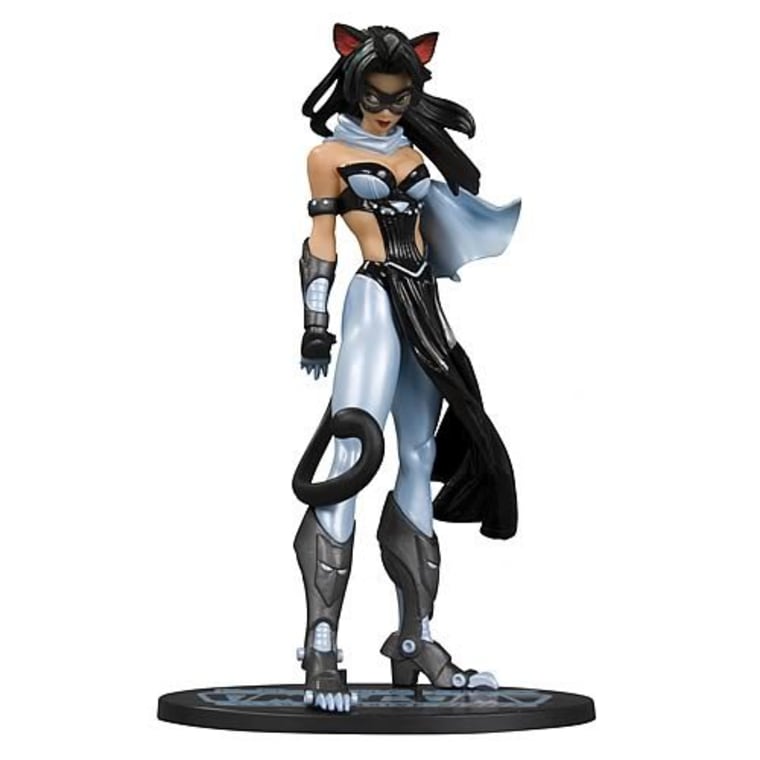 Ratanasirintrawoot was accepted to numerous art schools on the mainland. He selected Columbus College of Art & Design in Ohio because they offered the best scholarship and financial aid package.
"When I arrived, it hit me that I was truly alone and had no family anywhere near me. I was really homesick and I cried pretty much every day," Ratanasirintrawoot, who lost 20 pounds in his first year due to the food and culture being so different, said. "To call home would cost a dollar a minute, which I couldn't afford. It was the hardest year of my entire life."
It didn't help that the coursework was rigorous, people could be unfriendly, there were few Asian faces, and there was a language barrier. While other students went home for holiday breaks, Ratanasirintrawoot would stay alone in the dorms and focus on his art.
"I'd pick up new skills, from airbrushing to painting," he said. "I didn't really have a life; it was a test of character because I had been pretty spoiled my whole life since my four older brothers always protected me."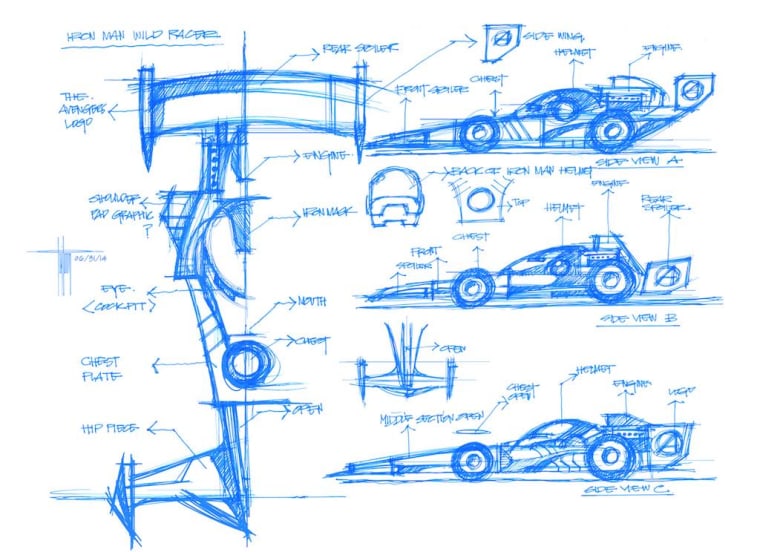 By sophomore year, Ratanasirintrawoot's talent for design was evident. He gained more friends and began to be treated as "part of the team."
The following year, he was the only student from his school who was offered a coveted internship with Walt Disney Feature Animation in Orlando, Florida. "Ever since I was a kid, I loved 'Sleeping Beauty' — to this day, I think it's the most beautiful film ever made," he said. "I've always been a big Disney animation fan."
Disney offered him a full-time job, but Ratanasirintrawoot declined, and insisted on finishing his degree, which baffled the company, he said. He graduated in 1993 with a bachelor of fine art in industrial design and received the school's Outstanding Senior in Industrial Design Award.
After graduation, he returned to Bangkok to spend time with his mother, who was dying of breast cancer. Within weeks of his mother's passing, Disney tracked him down by phone to see if he wanted to work on 'The Lion King.' "I said, 'Dad, what do you think?' and he said: 'This is your decision, and I support it.'"
"My mind is always on in terms of creativity. I'm always trying to find a way to make something better, even when I'm not supposed to be. I always have a sketchpad near me."
Ratanasirintrawoot went on to work on nine Disney animated feature films, including "Mulan" — where he met his wife, Lisa Jeanne —, "Pocahontas," and "Tarzan."
He has a soft spot for "Lilo & Stitch" because he designed much of Stitch's world and created the character's alien language. "It's a combination of Thai, Japanese, and Korean mixed together I'm proud of that," he said.
Ratanasirintrawoot left Disney in 2002 to start his own design consulting company where he worked on more than 300 products for clients such as Warner Brothers Consumer Products, Marvel, and Hasbro. He also began working for theme park and gaming industry clients such as Universal Creative Studios, Walt Disney Entertainment, and Electronic Arts.
In 2010, the prolific designer received an unexpected call from the US State Department asking if he would spend two weeks speaking throughout Thailand as a Thai-US Cultural Envoy.
"I visited schools and talked about animation and showed them how to draw," Ratanasirintrawoot, who was especially impacted by his visits to orphanages in post-tsunami Phuket, said. "Some of these kids lost every person in their family. I don't think I inspired the kids; I think the kids inspired me."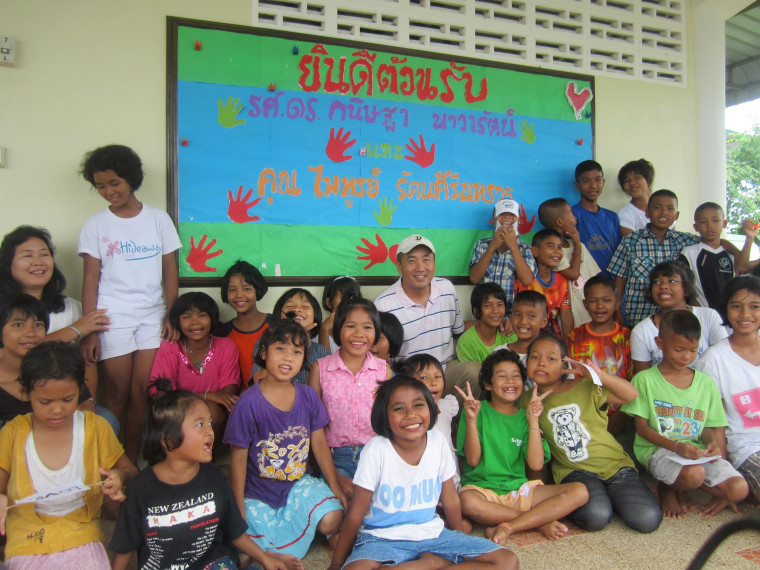 Wherever he is speaking, Ratanasirintrawoot said he is asked where his talent and ability comes from. "It's not a born talent; I work very hard all the time," he said. "My mind is always on in terms of creativity. I'm always trying to find a way to make something better, even when I'm not supposed to be. I always have a sketchpad near me."
All of his efforts have culminated with his current position as the creative director/producer for ITEC Entertainment, a theme entertainment design company that designs and builds themed attractions for real estate developers around the world.
Ratanasirintrawoot is currently designing a top-secret theme park, but still finds time to build LEGO with his eight-year-old son, Orion. "He's not a Disney kid. I don't think he finished 'The Lion King' yet," Ratanasirintrawoot said. "When his friends found out what I did for a living, I think their reaction caught him off guard, like, 'What? My dad is doing something cool?' He's keeping me humble, that's for sure."
Follow NBC Asian America on Facebook, Twitter, Instagram, and Tumblr.