This Chinese New Year, beginning Friday, ushers in the Year of the Ox.
The holiday is part of the Lunar New Year, marking a fresh annual start for many Asian cultures. But the celebration, which traditionally brings families together in large groups, looks different this year for some.
Amid coronavirus pandemic restrictions, major cities ranging from Hong Kong to Melbourne to New York City have canceled parades, festivals and fireworks displays that typically draw large crowds. So people around the globe are sharing on social media their own ways of celebrating the holiday, which is referred to as Seollal in Korea, Tet in Vietnamese, Losar in Tibetan, and Tsagaan Sar in Mongolian.
From dressing up pets in costumes typically seen in traditional lion dance parades to intimate family dinners, many people have found ways to modify traditions and incorporate social distancing while continuing to celebrate despite the pandemic.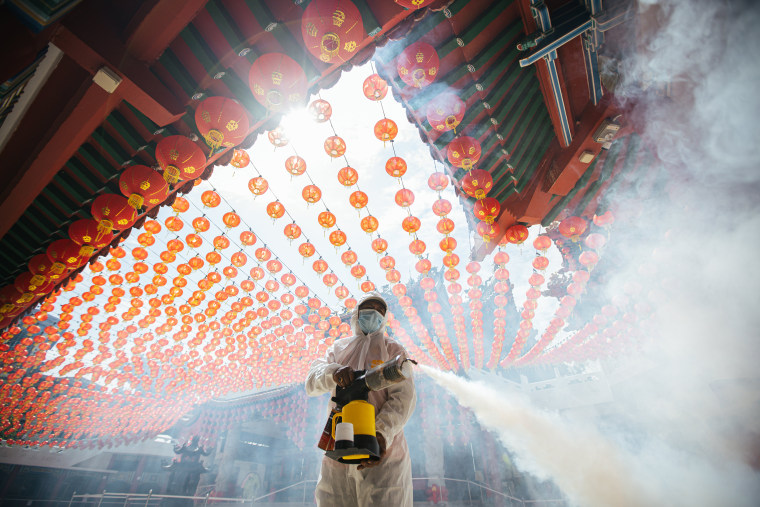 In some of the posts, individuals are seen without masks or sitting close, as some Asian countries are seeing infection rates that are low enough to relax or remove some preventative measures.
In any event, gifts and good deeds remain an important part of the holiday.
Schools, landmarks, hospitals and even San Francisco's famous trolleys were decorated to celebrate.
Instead of street parades, some dogs carried on the lion dance tradition.
Family portraits often fit into smaller frames this year, as extended family reunion dinners were often replaced with more intimate meals because of social distancing.
But food still took center stage.
Even if it wasn't always the meal they'd hoped for...
People shared on social media how they celebrated Tet, the Vietnamese Lunar New Year.
Korean social media users posted images of food and gifts for their celebrations this year.