Rahaf Khatib, a 32 year old from Farmington Hills, Michigan, is being celebrated as the first hijabi runner prominently featured on the cover of a fitness, nutrition, and lifestyle magazine in the United States, according to Women's Running magazine.
The decision to feature the six-time marathoner and mother of three on the cover of the October 2016 issue of Women's Running came after Khatib reached out to the editorial team and introduced the magazine to her blog and Instagram, @runlikeahijabi, two platforms that highlight her fitness and running journey and work to inspire other hijabi women.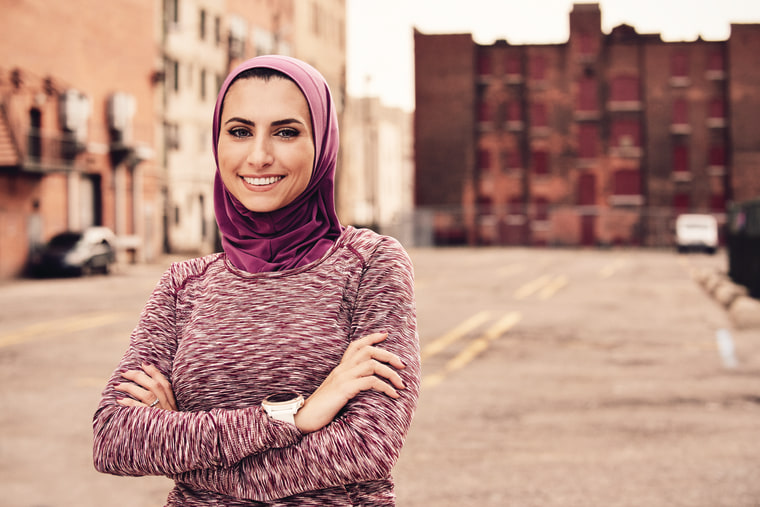 Khatib acknowledged the magazine's great strides in featuring women of all backgrounds, but pointed out the lack of media representation of Muslim Hijabi runners, according to the publication.
RELATED: This H&M Model is on a Mission to Wear Her Hijab in Style
After realizing the gaps in its coverage, Women's Running took Khatib's suggestion and featured her on the cover of their "#LikeAGirl: 20 Incredible Stories of Women Who Are Changing the Game" spread.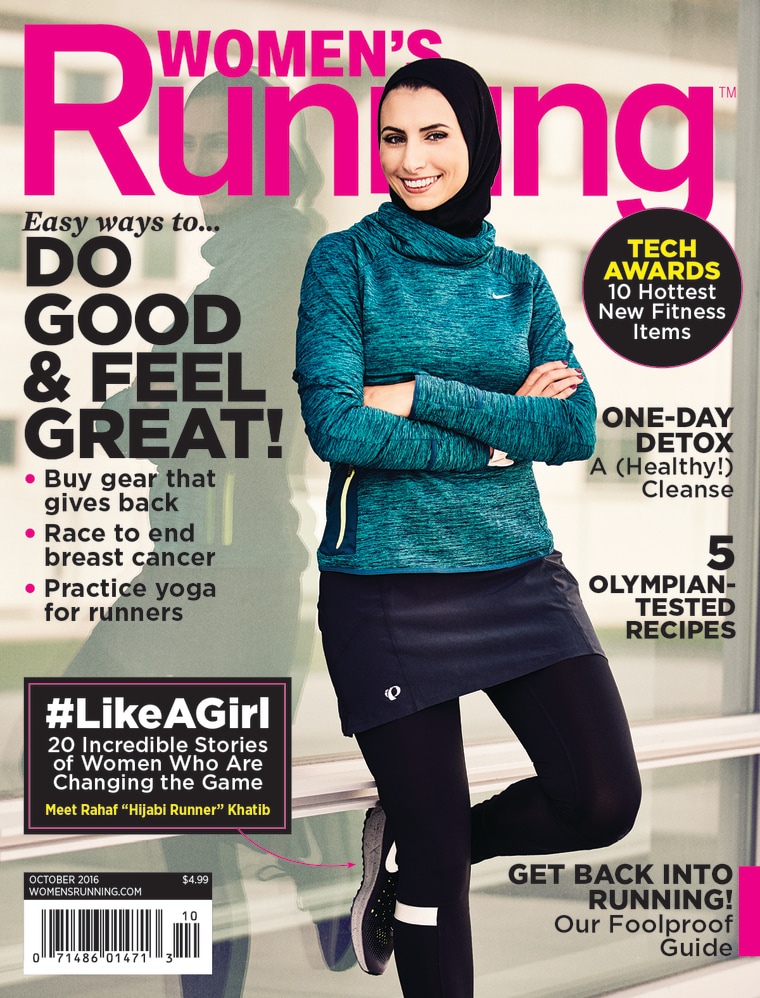 "We really strive to show women of all backgrounds, abilities, and shapes and sizes front and center," Jessica Sebor, editor-in-chief of the publication, told NBC News. "As soon as she pointed that out, we said, 'oh my gosh, she's right.' We were planning on featuring her, so we decided to put her in the cover."
During a behind-the-scenes photoshoot, Khatib told Women's Running what the cover means for her and the larger Muslim American community.
"For this stay-at-home mom of three, and an average (but persistent!) runner with goals, it means the world to me," Khatib said. "It's something I can show to my kids in the future, my community and most importantly my parents. It means that my sweat, tears and training are worth it."
RELATED: 'Hijabi Chic': Blogger Mixes Modesty with Style
In 2015, Khatib — who was born in Damascus, Syria, and immigrated to the U.S. in the 1980s — made headlines when she was a cover search finalist for Runner's World.
Many applauded the magazine's efforts of inclusion and media diversity.
On her blog, Khatib shared her running journey and how connecting with the larger running community not only helped get out of her comfort zone, but also eased her hesitation of running while covered.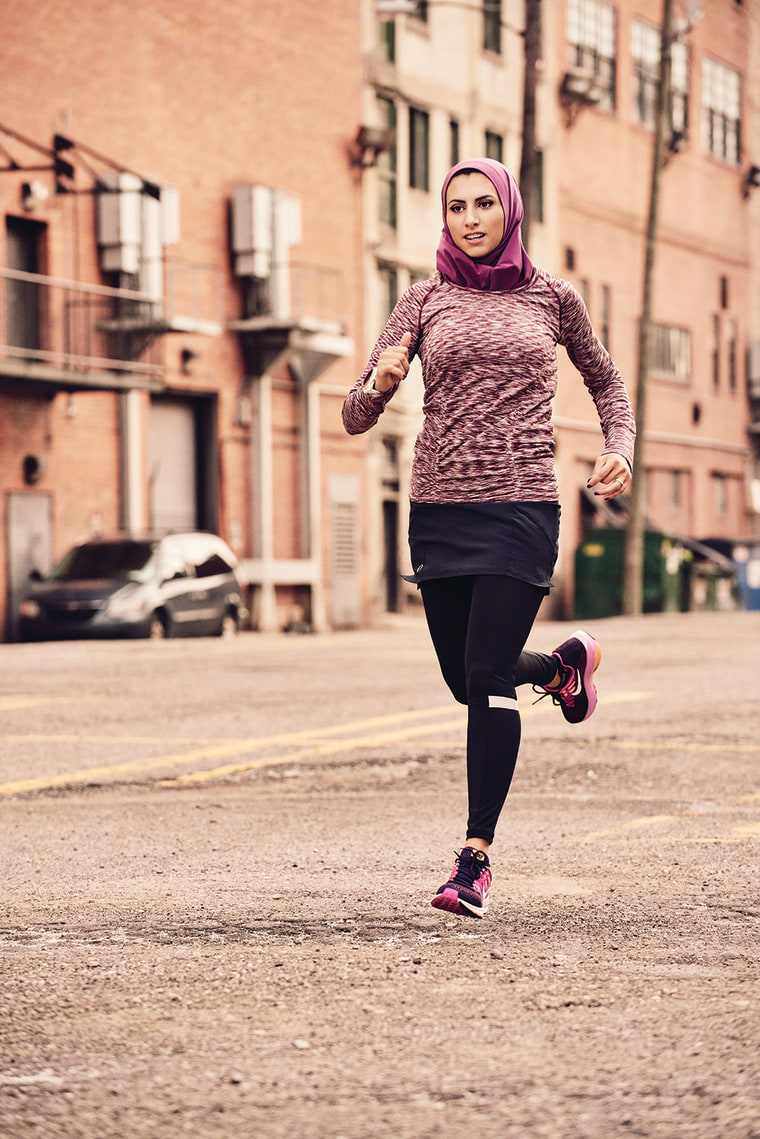 "I hope to inspire other Hijabi and stay at home moms to get out there. I hope to see major fitness retailers (Hello Nike!) represent us covered sisters in their ads and cater to our modest fitness needs. Wearing hijab means I'm guarding my modesty and respecting my body out of deep devotion to my Faith," Khatib wrote.
For Khatib, running offers a sense of catharsis and the ability to dispel myths about hijabi runners and Muslim Americans. "Through running I am hoping to change some opinions about hijabis, to dispel stereotypes, shed light on Muslim Americans who cover like me," she wrote. "And to most importantly, rid the negative image the media has portrayed about covered American Muslims."
In 2015, 23-year-old Mariah Idrissi became the first hijabi model to be featured in an H&M campaign ad. She spoke about fusing fashion and modesty in an earlier interview with NBC News. "I want people to accept that you can be fashionable and you can be modest," she said.
Follow NBC Asian America on Facebook, Twitter, Instagram, and Tumblr.