One evening in September 1980, Agnes Chan was in the living room of her home in Crown Heights, Brooklyn, preparing to break the news to her parents. The following morning, she would be sworn in as the New York Police Department's first female Asian-American cop.
Upon learning of their daughter's plans, Chan's parents, immigrants from Hong Kong, weren't at all pleased.
"They were in silence," said Chan, who has a brother and three sisters. Hoping Chan would reconsider, her mother offered to pay her tuition for hairstyling classes, remembering that she had always enjoyed cutting hair.
But Chan had already made up her mind.
"I went through all that testing," she said. "I wasn't going to walk away from it now."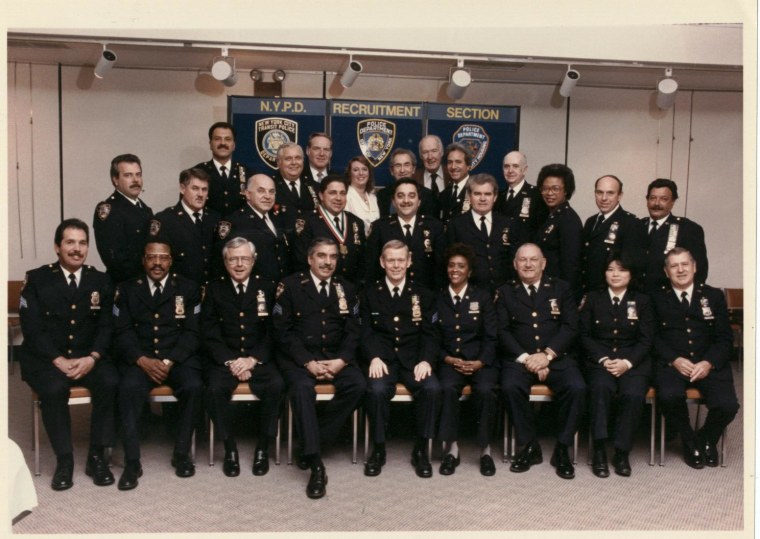 Chan, 54, went on to serve as an NYPD officer and detective for 20 years before retiring in September 2000. Her career was anything but mundane: she walked a beat in Spanish Harlem, then in Manhattan's Chinatown, and later worked in units that investigated terrorism, gangs, and organized crime. Little by little, Chan blazed a trail for other Asian-American cops in New York, who now account for 6 percent of the NYPD's uniformed ranks.
Becoming a police officer was not Chan's first career choice. During her senior year at John Jay College of Criminal Justice in Manhattan, a professor recommended Chan for an NYPD internship designed to help improve relations between the Chinese community and the police. As a civilian, Chan, who had been studying government administration, was assigned to assist in handing out recruitment brochures to Asian Americans. It was always a tough sell.
"In Asian culture, they don't want you to be the police because they feel from the old country that police are intimidating, that they're corrupt," said Chan, who immigrated to America when she was 10.
After repeatedly being asked by those she recruited if she was a cop, Chan finally signed up to take the exam herself. She also roped in a handful of her friends, all Asian Americans, to tag along. Chan scored a 98 on the written exam, and she passed her physical and psychological exams as well, she said.
But many of her friends dropped out, saying they didn't want to be in uniform. Some tried, unsuccessfully, to get Chan to quit too.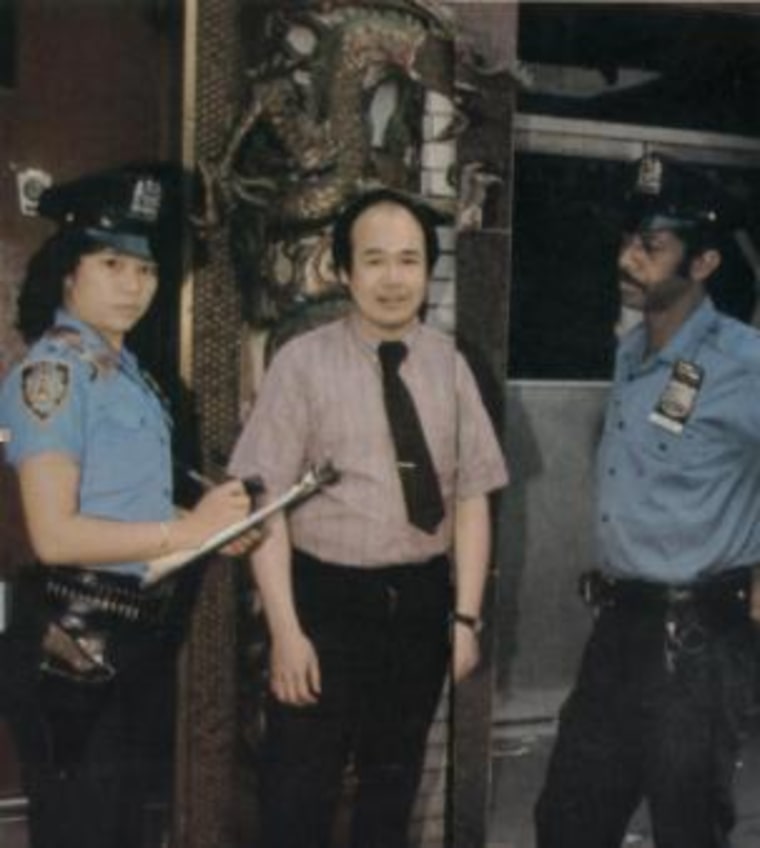 After being sworn in, Chan entered the police academy as one of four Asian Americans in what she said was a very large class. During those six months, Chan lived with her parents, commuting to the academy each day by public transportation.
But the family still didn't talk with their daughter about her decision to become a cop.
"It was not that they were ashamed of me or anything like that," Chan said. "But I think they were more concerned and hoping in the back of their mind that, if they don't talk about it, that one day I would come back and leave the job."
She didn't. Chan graduated from the academy, despite her friends saying it was alright to quit because she had already proven herself. Soon after, Chan was assigned for three months to a neighborhood stabilization unit, a special patrol covering several Manhattan precincts. Chan walked a beat near 103 Street and Second Avenue, in one of the city's largest Latino communities. She was an Asian and a woman, with a uniform and a gun, and the residents in Spanish Harlem thought she made for a strange sight.
"I don't just want an Asian officer to be here if they don't want to be here. They have to want this job."
But they soon developed a mutual respect for one another, Chan said. When she came down the block, for instance, people who were shooting craps would quickly pick up their dice, shove them into their pockets and stand at attention. Politely, they would say hello to Chan, and she would greet them back, knowing that when she left they would likely go back to their games.
"But it's okay because, you know, it's not a dictatorship," Chan said of policing. "These people are out there. They live there. It's their home."
Chan says she received a chillier reception in Chinatown, especially from older Chinese men who couldn't accept a woman in uniform. Gradually, though, they warmed up to her during her two years at the Fifth Precinct on Elizabeth Street. For the Chinese community, which has traditionally been wary of police, Chan always stressed the importance of reporting crime, no matter how big or small.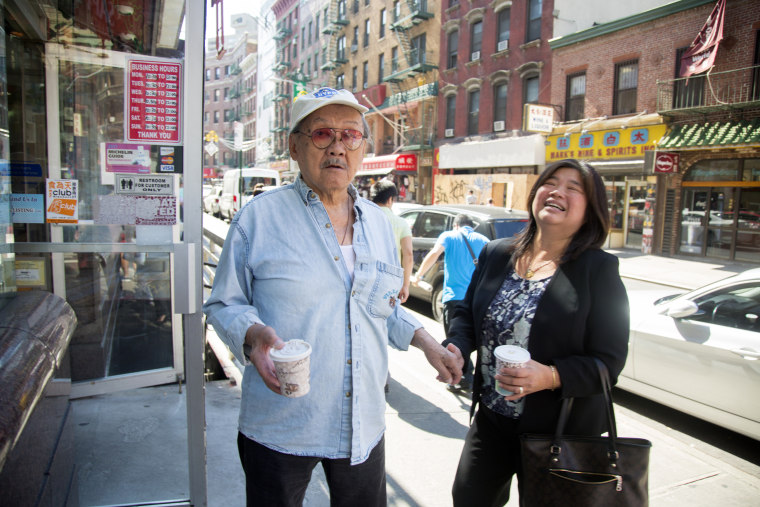 "When it's on paper, it shows a progression that crime is getting worse," she said. "Then you'll get a response from the police."
After leaving the Fifth Precinct, Chan did a two-year stint with the Joint Terrorist Task Force, later transferring to the Joint Organized Crime Task Force, where she stayed for another two-and-a-half years. Chan spent the remainder of her career in the intelligence division of the Organized Crime Control Bureau, investigating Asian organized crime and gangs.
There were many times when Chan says she would look over her shoulder in Chinatown after hearing about hits ordered against other Asian-American law enforcement officers. Chan realized she wasn't invincible, even if she had a badge and a gun, so she took precautions. Whenever she was out with her parents, she always had them walk in front to keep an eye on them. Whenever she left the precinct, she put on a pair of reading glasses she bought as a disguise.
Nothing ever happened to Chan. But the December ambush-style murders of Officers Wenjian Liu and Rafael Ramos, who were shot by a man with a grudge against police as they sat in their patrol car in Brooklyn, showed the Asian-American community that Asian-American police officers are just as vulnerable as everyone else in blue, especially in a city where one in eight New Yorkers is Asian.
"Today, you have to be alert--not because you are a cop, but just because you are a cop," Chan said.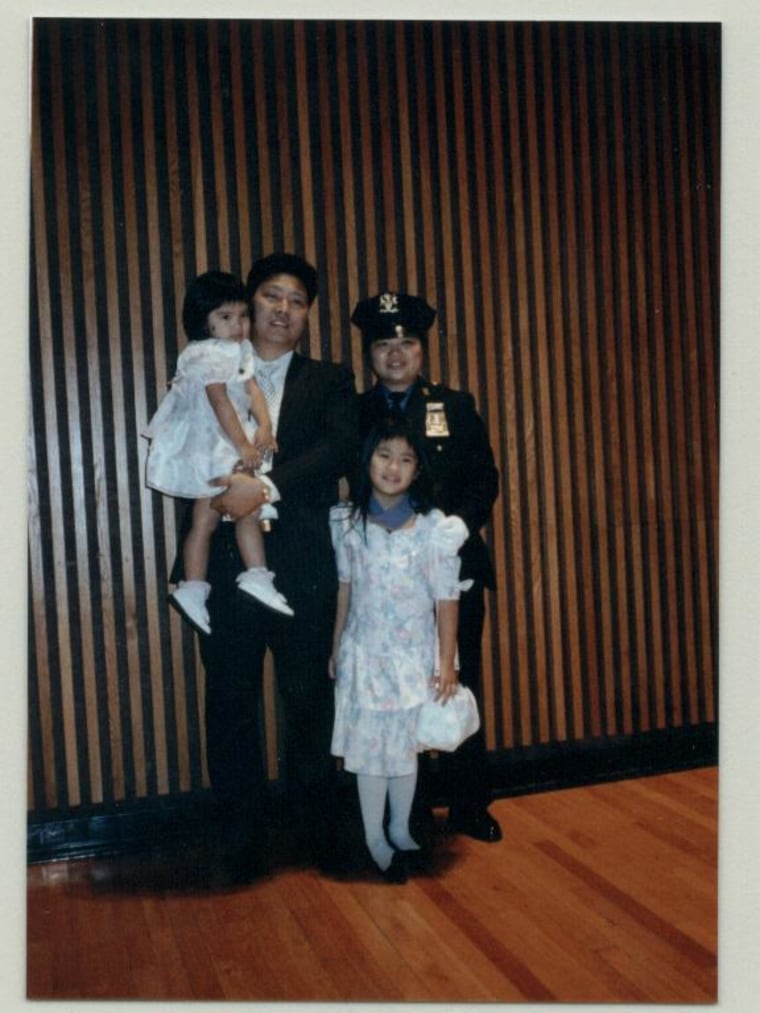 Chan said she's proud of the increase in Asian-American NYPD officers. In 1980, Chan was the sole female Asian-American cop in the department. Today, she said, there are more than 100, many of them sergeants and lieutenants. According to NYPD spokesman Sergeant Carlos Nieves, some 2,144 officers out of 34,000 were Asian-American as of November 2014, compared to 1,597 in January 2010.
"You have to think of the community as a whole, as a family. And they should be able to go out and help their family and do something good."
One of them is Peter Liang, a 27-year-old NYPD rookie accused of fatally shooting an unarmed man in Brooklyn last November. Liang, who had less than two years on the job, was patrolling a darkened stairwell in a housing project with his partner when his gun, which was drawn, went off, according to court papers. The single shot was said to have ricocheted off the wall, striking Akai Gurley, 28, who had entered the stairwell with his girlfriend.
That case has stirred a maelstrom of emotions within the Chinese-American community, with some arguing that Liang has been made a scapegoat to compensate for the lack of indictments in other fatal incidents involving police, including the chokehold death of Eric Garner last summer in Staten Island. But other Chinese-Americans, including City Councilmember Margaret Chin, who represents Chinatown, maintain that the indictment was just and that Liang must be held accountable for Gurley's death.
Chan said that Liang and Gurley are both victims.
"I'm not sure what his mindset was, but I think all of us that came on the job at some point wanted to help the community, and do good for the community," Chan said. "So we have to be mindful of that and think of that before we go and crucify him."
Retired now for 15 years, Chan said she would like to see even more Asian Americans become police officers, but stressed that only the most qualified candidates should be hired.
"I don't just want an Asian officer to be here if they don't want to be here," she said. "They have to want this job."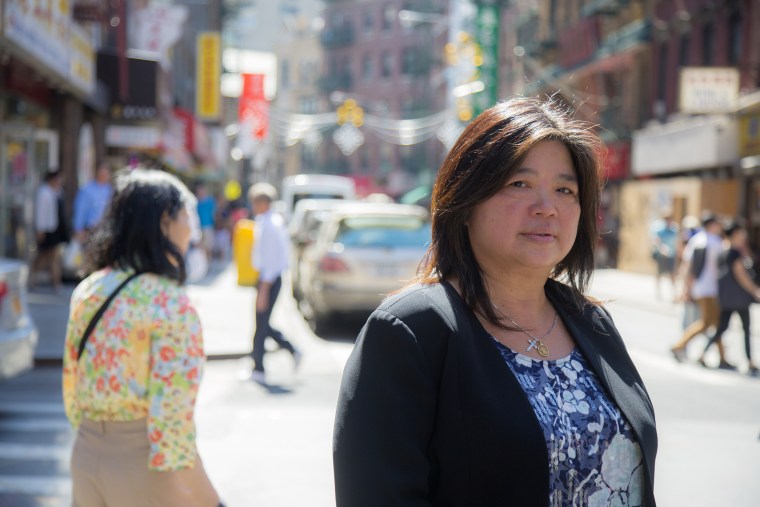 Chan, who is married and has two daughters, both college graduates, added that Asian parents should support their children if they choose law enforcement as a career. "You have to think of the community as a whole, as a family," she said. "And they should be able to go out and help their family and do something good."
Chan also said she was sad to see how relations have deteriorated between police and civilians.
"The police themselves are having a hard time, and [so are] the people, because it seems like it's us against them," Chan said, "and it shouldn't be. Somewhere along the line we have to come together and work together. That's the only way it's going to work."