When the Brandt sisters take the ice at the 2018 Winter Olympics, it'll be for two different countries.
Hannah Brandt, 23, will be competing for Team USA at the Pyeongchang games, while her older sister, Marissa Brandt, 24, will be competing for South Korea.
Marissa Brandt, who was adopted from South Korea as a four-month-old, gained citizenship in 2016 in order to compete on South Korea's team.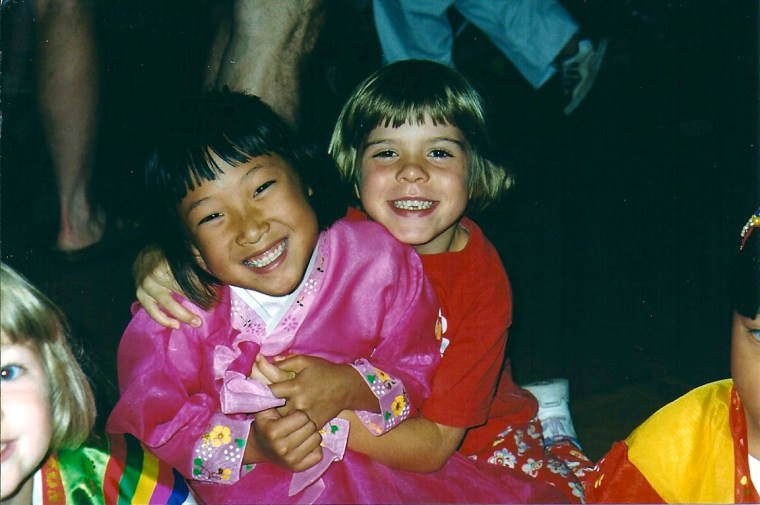 "I'm a year older than she is, but my mom, when we were younger, had us in everything together, like dance, figure skating, gymnastics, everything," Marissa Brandt told NBC News.
"We were best friends. We did everything together," Hannah Brandt said, adding that the two also attended a Korean culture camp together.
Ice hockey isn't the sisters' first athletic venture. As kids, the two took figure skating lessons together, which Marissa said she loved, but Hannah hated. "[Hannah] did it with hockey skates, so she could only get to a certain level," Marissa Brandt said of her sister, who ended up ditching her for ice hockey.
Marissa Brandt, who missed participating with her sister, moved over to ice hockey herself a few years later at the age of 8.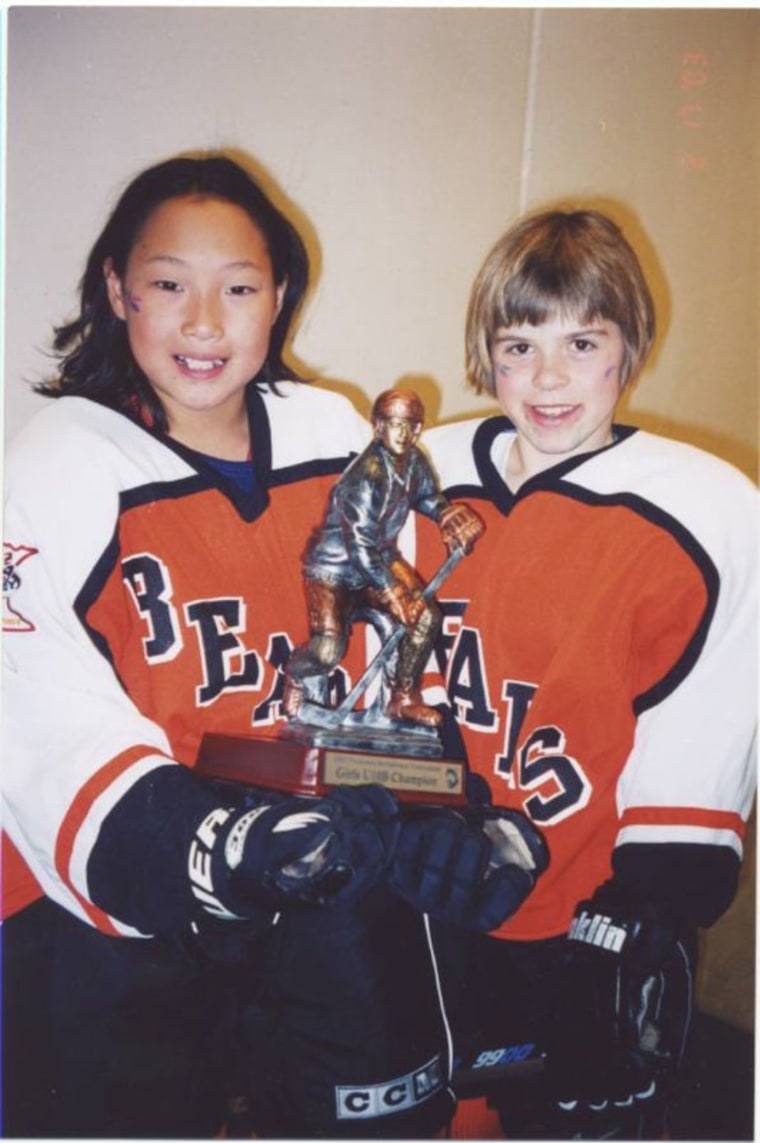 The Brandts have competed on teams together since they were 10, but went their separate ways for college. Marissa Brandt went to Gustavus Adolphus College, a small liberal arts school in Saint Peter, Minnesota, while Hannah Brandt went to the University of Minnesota.
During Marissa Brandt's senior year of college, she got an unexpected phone call from Rebecca Baker, the goalie coach for South Korea's team. Her husband, who is also a goalie coach, had been doing some work with the University of Minnesota. He had heard about Marissa Brandt and learned she was Korean, and invited her to fly to South Korea to try out for the team.
"It was very out of the blue," Marissa Brandt said, but she immediately decided she was game for it. Two weeks later, she found herself on a plane bound for the other side of the world to a country she hadn't been to since she was adopted as a baby.
In Seoul, South Korea, Marissa Brandt struck up a friendship with Korean players from the U.S. and Canada who helped her adjust. Since trying out and making the team, Marissa has traveled frequently. She left Minneapolis for residency in July, and she and the team have participated in a tournament in France and Switzerland, and traveled to Minnesota for a training camp.
The team will head to Hungary in November for a tournament and to the East Coast in December. In 2016, she completed the process to obtain Korean citizenship.
Her teammates, she said, have been teaching her Korean phrases and words, while she teaches them English.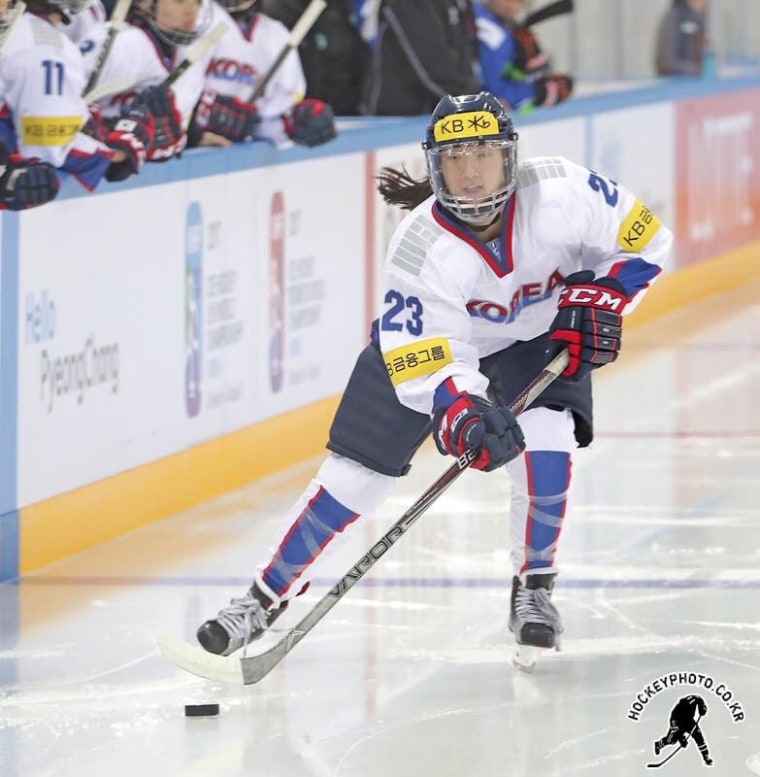 Looking ahead to the 2018 games, Marissa Brandt said she's excited to have her family and sister in Korea. There's a chance the two teams may compete against each other, and she's unsure what her family will do, but she's more excited to share the experience with them than anything.
"When I was growing up, I wanted nothing to do with being Korean," she said. "I just wanted to fit in here and look like my sister and not be Asian. I never was proud to say I was Korean. I didn't want to tap into that at all. So actually going back and being able to represent my country, it's made me more proud of where I'm from and definitely I feel more connected to my roots."
Follow NBC Asian America on Facebook, Twitter, Instagram and Tumblr.