LAS VEGAS, Nevada — Tough questions, talk of immigration policies, and a rap — those, and much more, were on display Friday in Las Vegas where candidates and representatives of four presidential campaigns gathered for the first time to address Asian Americans and Pacific Islanders (AAPIs) at a forum hosted by APIAVote and the Asian American Journalists Association (AAJA).
Following a half hour-long speech that covered education, entrepreneurship, and immigration, former President Bill Clinton responded to a question posed by an AAJA member about Hillary Clinton's private server, calling accusations of her email usage as a national security threat "the biggest load of bull I ever heard."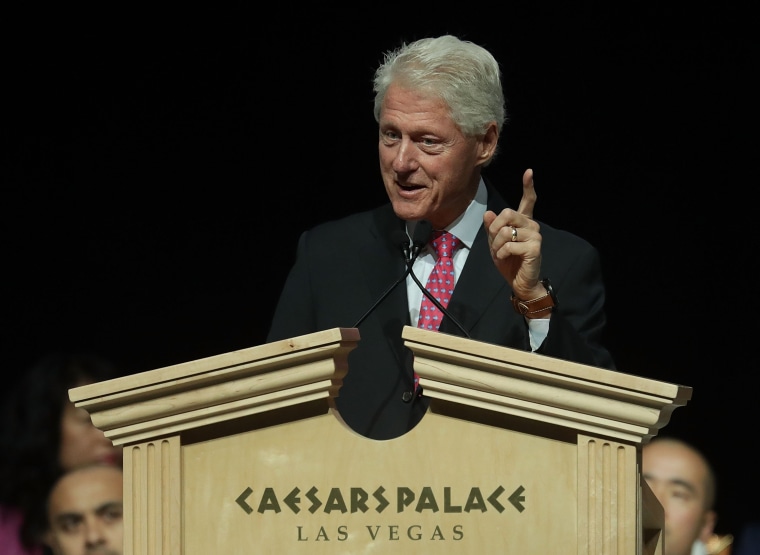 "The FBI director said, when he testified before Congress, he had to amend his previous day's statement, that she had never received any emails marked classified," Bill Clinton said, regarding FBI director James Comey's testimony before Congress in July.
"They saw two little notes with a 'C' on it — this is the biggest load of bull I ever heard — that were about telephone calls that she needed to make and the State Department typically puts a little 'C' on it to discourage people from discussing it in public in the event the secretary of state, whoever it is, doesn't make a telephone call," Clinton continued. "Does that sound threatening to national security to you?"
Absent from Clinton's remarks was any direct mention of Republican presidential nominee Donald Trump, though Clinton spoke indirectly about Trump's immigration proposals.
"If you wasted the money to round up and deport every undocumented person in this country, you'd disrupt millions of families and, along with the heartbreak, it would drive this country into a recession," he said.
Clinton's remarks preceded Utah Attorney General Sean Reyes, a surrogate for Republican presidential nominee Donald Trump, who spoke about his ties to the AAPI community (his father was a Spanish-Filipino immigrant; his mother, Japanese and Hawaiian) and Trump's understanding of "the American Dream."
"You who are leaders in the Asian Pacific American community — whether you're first gen or multi-gen; recently arrived or well settled; Republican, Democrat, or other — your sacrifices to come to this country, to be the first to attend college in your family perhaps, to be the fourth generation of valedictorian and run the family business; the sacrifices to make our communities better, to raise strong families, build thriving companies — all of these sacrifices and efforts have not gone unnoticed by Donald Trump or the Republican Party," Reyes said.
He added that while he didn't agree with everything Trump has said, when he took into account Trump's "track record of success, his willingness to stand up to power and speak to it, to break through gridlock and old ideas" and saw those were his own values too. "I want visionary leadership not the status quo," Reyes said. "I want a new future, not old unworkable ideas from the past."
Reyes also spoke about Trump's support for legal immigration (Reyes clarified remarks Trump previously made that suggested immigrants from the Philippines should be banned), his opposition to affirmative action, and his commitment to lowering taxes on small business owners, and concluded his remarks with a rap — a move not new to Reyes, who rapped at a Republican leadership breakfast in July at the Republican National Convention in Cleveland, Ohio.
Reyes' and Clinton's remarks followed individual conversations with Libertarian presidential nominee Gary Johnson and Green Party presidential nominee Jill Stein, hosted by MSNBC's Richard Lui, where the candidates spoke about a variety of issues in order to sway AAPI voters from the rhetoric seen and heard on the campaign trail by both Hillary Clinton and Donald Trump.
"We should embrace immigration," Johnson said, calling Trump's proposal of a wall between the U.S. and Mexico "crazy." "Donald Trump is right now watching the Olympics to see how high the Mexican pole vaulters can go."
Stein also criticized the Trump campaign, as well as the Clinton campaign, calling both candidates "the most disliked and distrusted in history" while drawing a line between her and her opponents.
"I have been a part of the social movements that have changed government for the better," Stein said. "What I don't have is the experience going behind closed doors and making secret deals. That's an experience I do not have and the American people do not want."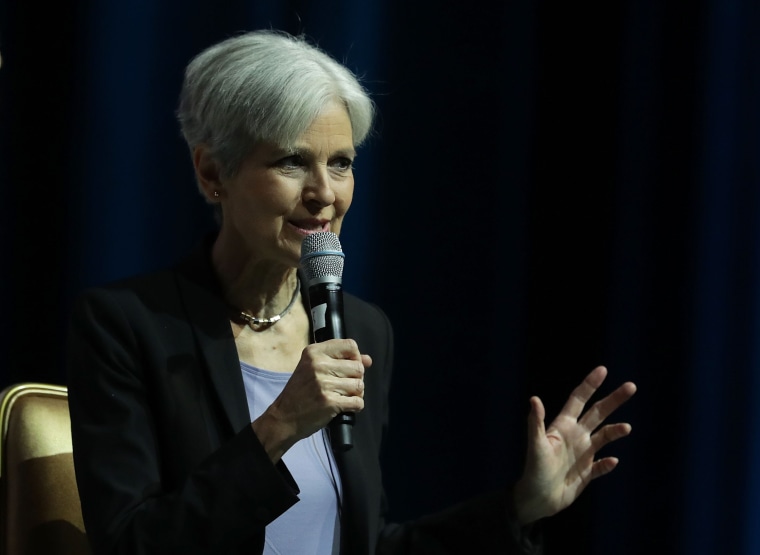 Along with the four campaigns, AAPI leaders also spoke at Friday's forum — which was considered an historic "quad-partisan" event — including Rep. Judy Chu (D-CA), chair of the Congressional Asian Pacific American Caucus, and representatives of Rock the Vote, who encouraged young AAPIs to go to the polls.
Watch the full presidential election forum, including pre- and post-forum analysis:
Follow NBC Asian America on Facebook, Twitter, Instagram, and Tumblr.