Both Sadaf Siddique and Gauri Manglik know concepts like diversity and Islamophobia can be hard for young children to grasp. But the two founders of the online bookstore KitaabWorld say that it is essential to begin exposing students to stories about a wide variety of cultures and religions at an early age.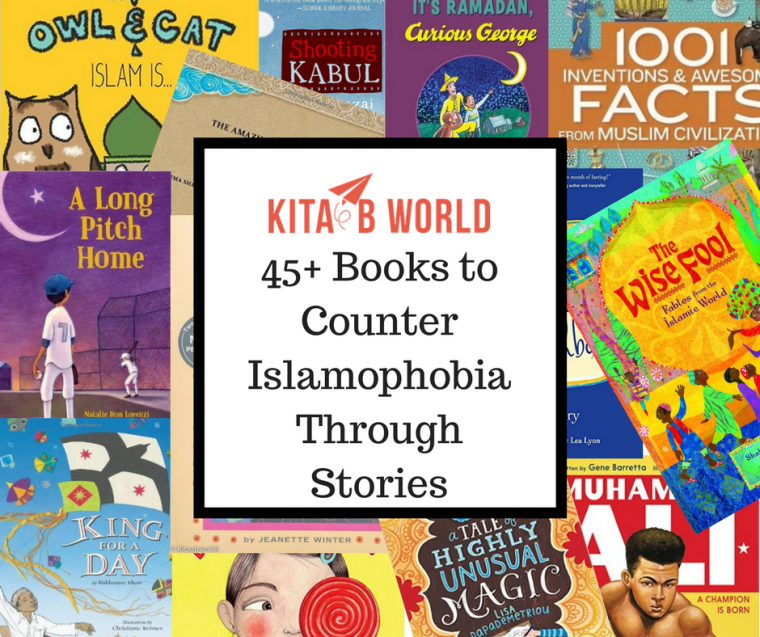 "Children are open and accepting when they are young, especially between the ages of three to nine," Manglik told NBC News. "They are starting to notice things at that age. But the way the system works now, they aren't exposed to diversity [in literature] in a formal way until college."
RELATED: From Hashtag to Movement to Book: #WeNeedDiverseBooks Publishes First Anthology
The KitaabWorld founders hope to help parents and educators start to close that gap with their newly released "Counter Islamophobia Through Stories" campaign. The highly curated lists are organized under four themes: "Muslim Kids as Heroes," "Inspiring Muslim Leaders," "Celebrating Islam," and "Folktales from Islamic Traditions." The full lists can be viewed here.
Siddique and Manglik say they first came up with the idea to begin both KitaabWorld and the new book campaign as they realized how hard it was to find age-appropriate books with strong South Asian characters for their own children. ("Kitaab" means book in several South Asian languages.)
Since KitaabWorld's launch last fall, the two founders have been doing outreach projects with schools across the country that are interested in diversifying their libraries and curriculum.
RELATED: With #MuslimShelfSpace, Muslim Authors Get the Spotlight
"There are great books of really good quality coming out of India and other parts of South Asia right now, but they are really hard to find in the United States," Siddique said. Kitaab World intends to help parents and teachers "bridge that gap," by collecting books that are often published abroad and making them available for purchase in the U.S.
"We spoke to many teachers and they said they really struggled to find books that would fit into their curriculum," Manglik said. "Teachers would say things like 'we didn't know there folktales from places like South Asia available. The market is changing here, but they are still not that easy to find.'"
While all of the books recommended by KitaabWorld's new campaign feature Muslim characters or are about historical Muslim figures, the stories chosen are not necessarily strictly about Islamic culture. The "Inspiring Muslim Leaders" portion of the campaign focuses of books about figures like Nobel Peace Prize winner Malala Yousafzai and the humanitarian and boxer Muhammad Ali while the picture book "Amira's Totally Chocolate World" follows a young girl who gets her wish of living in a world filled with chocolate.
RELATED: Writing Children's Books Helped Grace Lin Embrace Being Asian American
"In the 'Muslim Kids as Heroes' section, that's just part of their background. The stories are about kids fighting with siblings or learning to play baseball," Siddique said. Presenting both Muslim and non-Muslim kids with books featuring diverse characters, Siddique added, is crucial.
"If Muslim kids don't see themselves in books and if other kids also don't see Muslim kids in books, they [both] think they are insignificant," she said. "We are not coming from a place of defensiveness, but a place of accessibility."
Follow NBC Asian America on Facebook, Twitter, Instagram and Tumblr.