NEW DELHI, India — A day after Indian Prime Minister Narendra Modi took office in late May, the Ministry of Home Affairs issued a curious memo to officials making the use of Hindi compulsory on government social media accounts.
"It is ordered that government employees and officials of all ministries, departments, corporations or banks, who have made official accounts on Twitter, Facebook, Google, YouTube or blogs, should use Hindi, or both Hindi and English, but give priority to Hindi," the memo read.
A few days later, another circular announced that two civil servants who conduct most of their work in Hindi would receive awards of 2,000 rupees, or around $33, apiece.
The move has generated buzz in political circles here in India, where citizens speak more than 100 languages, and the government business is officially conducted in Hindi, English and 20 other tongues.
Hindi is spoken by about 40 percent of the population. It is preferred by members of the prime minister's Hindu nationalist party, the BJP, which won a majority in India's Parliament in May largely due to the support from the Hindi heartland. Many believe the party would not have won so much support if it wasn't for the Hindi speaking belt. The BJP's focus on Hindi also stems from its promotion of all things Bharatiya — or Indian — as opposed to things that are considered foreign, such as English.
Backlash whiplash
The government later explained that the order only applied to India's northern states, where Hindi is widely spoken.
Nonetheless, the backlash has been swift and unforgiving. Modi's political rivals in India's southern states, where Hindi speakers are uncommon, have been outspoken critics.
Muthuvel Karunanidhi, a powerful opposition leader and the former chief minister (or governor) of the state of Tamil Nadu — where Tamil is the official language of regional government — slammed the move.
"No one can deny the government is beginning to impose Hindi against people's wishes," he said. "This would be seen as an attempt to treat non-Hindi speakers as second-class citizens."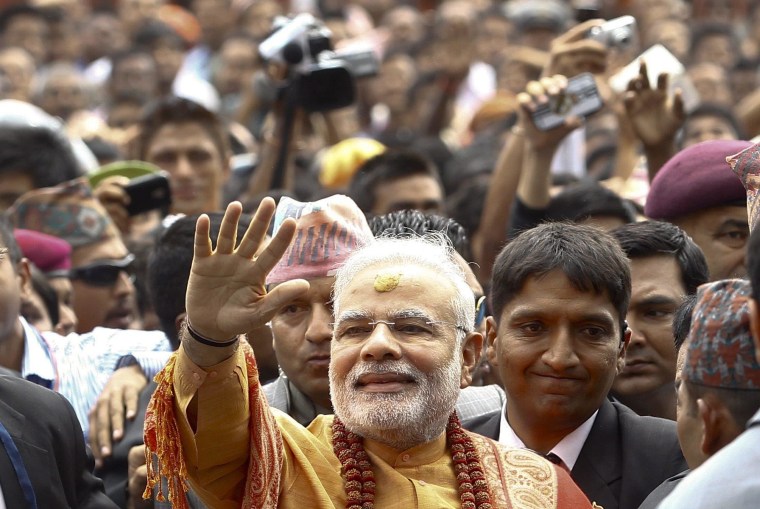 The policy was in line with Modi's campaign promises, however. As the first Indian prime minister born after the country's independence from Britain in 1947, he's promoted the notion that India needs to break away from its imperialist, Anglophile past even though English often serves as the lingua franca in the South Asian country of 1.24 billion.
Breaking with Indian tradition, Modi conducts meetings with foreign leaders in Hindi and uses an interpreter even though he, like much of India's elite, is highly proficient in English.
Illustrating how India's languages dovetail with the country's intricate culture and politics, Modi's predecessor, Manmohan Singh, delivered speeches in Hindi but read off Urdu transcripts.
Modi's move
"It is not surprising that Modi's government should do this," said Professor Rajesh Sachdeva, former director at the Central Institute of Indian Languages in Mysore. "But what is embarrassing is that they should change gears so soon."
Sachdeva added that the policy shift also reflects the mundane realities of Modi's Bhartiya Janata Party (BJP) and the fact that its brass are not members of the Anglophone elite. "The BJP's top leadership are not too comfortable with English and are much more at home in Hindi," said Sachdeva.
"This is a highly sensitive issue and causes disquiet to the people of Tamil Nadu who are very proud of and passionate about their linguistic heritage"
But the controversy is threatening to confirm the fears of critics who claim Modi's Hindu nationalism could be divisive.
English has been an official language along with Hindi since 1963, when Prime Minister Jawahar Lal Nehru introduced the Official Languages Act. The act sought to stanch a backlash that started after a move in the 1940s to make Hindi the exclusive official language.
The legislation was designed to allay fears among non-Hindi speakers. But it didn't satisfy members of the Dravida Munnetra Kazhagam political party, prompting riots in 1965 that resulted in 70 deaths. In 1986, party leader M. Karunanidhi was arrested over anti-Hindi demonstrations during which 20 people committed suicide by self-immolation — all relating to the Hindi-first policy.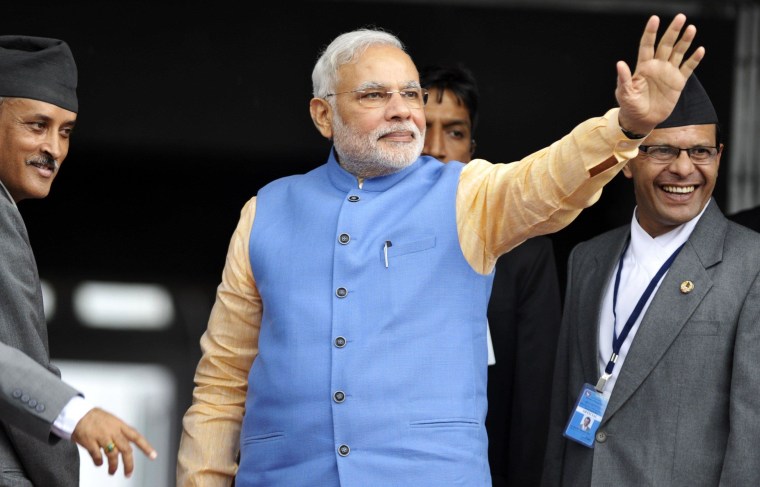 For now, it appears Modi's directive won't stir up violence.
The current chief minister of Tamil Nadu, Jayalalithaa Jayaram — who coincidentally is Karunanidhi's chief political rival — has raised objections about the order that appear tailored to avoid escalating tensions.
"This is a highly sensitive issue and causes disquiet to the people of Tamil Nadu who are very proud of and passionate about their linguistic heritage," she wrote. "Hence, I request you to kindly ensure that instructions are suitably modified to ensure that English is used on social media."
But top-down language policies are bound to run into hurdles.
"Many of us have not written in Hindi for years. It's no secret that we are really struggling with this new directive although it is by no means mandatory."
Most high-level bureaucrats in India's government grew up speaking English and studying at British universities. They usually speak Hindi well, but mainly use English for written communications.
K.L Singh, a midlevel bureaucrat in New Delhi, said he and his colleagues were sympathetic to adopting an Indian language at work but were struggling to write in Hindi.
"Official Hindi is very different from what we would naturally speak in our day-to-day lives," said Singh. "Many of us have not written in Hindi for years. It's no secret that we are really struggling with this new directive although it is by no means mandatory.
"Frankly, if a regular letter takes 10 minutes to write, I am now spending 30 minutes on it. It's quite frustrating," he added. "My fear is it may create room for error as people with varying degrees of expertise in Hindi try to communicate with each other."
Singh's comments highlight how Modi might have more trouble pursuing his policies to reform India's government than he might realize. His landslide victory came after he vowed on the campaign trail to improve the country's business climate, modernize government agencies and assert a stronger Indian presence abroad.
"Naturally there will be resistance to such an order," said Sachdeva. "It is being viewed as an imposition, whereas language should be a matter of choice. In any case, a language will not take root because some people want it to. If Hindi takes wider roots, it will be a slow process."
This story first appeared in GlobalPost.
More from GlobalPost: