Growing up in the western state of Gujarat in India, Harish I. Patel didn't think being Muslim was out of the ordinary. His early childhood memories include celebrating Hindu and Sikh festivals and living in an inclusive Indian community in the city of Vadodara.
Patel moved to Chicago in 1999 at the age of 14 but continued to visit his hometown leading up to the 2002 Gujarat riots, where approximately 1,000 people — mostly Muslims — were killed. He said that was when he realized that things were changing.
"Those divisions were becoming more visible," Patel, a community activist, told NBC News.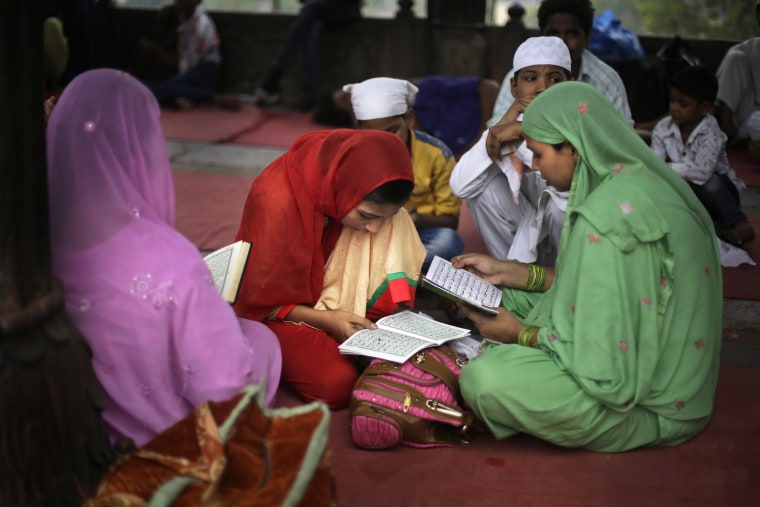 India is home to roughly 172 million Muslims making up 14.2 percent of the country's total population, according to the country's 2011 census. A 2015 study by the Pew Research Center estimates that by 2050, India is expected to have the largest population of Muslims in the world. Pew also estimates that there were 3.3 million Muslims living in the U.S. in 2015 — about 1 percent of the U.S. population —and projects that the religious group will grow to 8.1 million people by 2050.
RELATED: Huge Growth in Anti-Muslim Hate Groups During 2016: SPLC Report
But despite the growing number of Muslims in both countries, a recent survey found that only 33 percent of Hindus in India considered a Muslim their close friend, according to the Times of India. And in the U.S., 60 percent of Muslims reported experiencing some form of religious discrimination in 2016, according to a survey by the Institute for Social Policy and Understanding (ISPU).
"Fear of 'the other' is deeper than it has ever been," Patel said.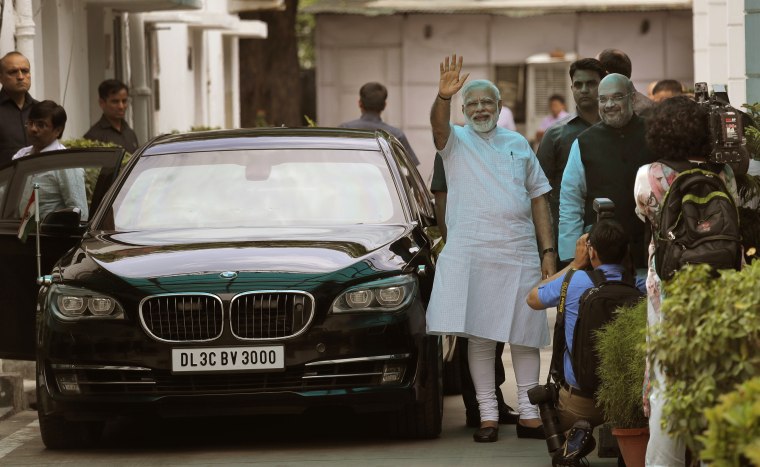 In 2014, Narendra Modi was elected the prime minister of India, making some Muslims even more wary of their status due to Modi's apparent strong pro-Hindu stance and a right-wing nationalist ideology, Patel noted. When Donald Trump won the 2016 U.S. presidential using anti-Muslim rhetoric in his campaign, some saw a parallel.
"Modi and Trump made institutional bias, racism, and sexism come out in particular," Patel said. "Now you know who these people are and those who cover up for them don't have a place to hide."
The circumstances in both countries particularly affect Indian-American Muslims, who are concerned about their footing in the two places they call home.
While some in the ruling party in India are advocating for a country wide beef ban owing to the cow's holy status in the Hindu religion, Trump and his administration have attempted to ban nationals of seven Muslim-majority countries from entering the United States.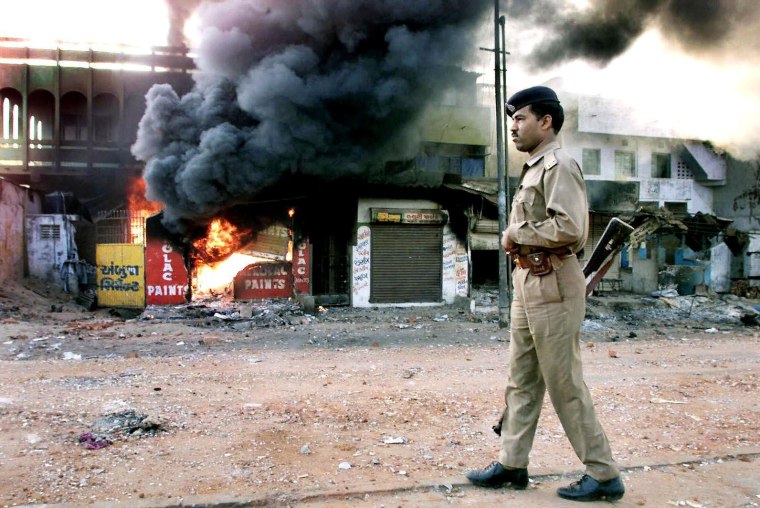 According to the ISPU survey, nearly 20 percent of Muslims Americans under 30 have made plans to leave the U.S. if necessary since the 2016 election and nearly half of young Muslims fear for their personal safety.
Waqas Syed of the Islamic Circle of North America, an Islamic North American grassroots organization, told NBC News that a few of his Muslim friends in America decided to invest money in India to buy property in the country.
Zakir Quraishi, a 26-year-old software engineer in Chicago, confirmed.
"Muslims are under a lot of pressure," he told NBC News.
"No other country has lived with the culture that we have in India — Hindus, Muslims, Sikhs, Jains, Christians, living together. Those values are really strong and they will prevail."
"I've definitely said that I'll get out of America," he added, talking about his initial reaction to Trump's election. But he noted that it wasn't a practical step because "we've so much invested here."
"A lot of the Indian Muslims with green cards fear that their green cards may be rescinded," Kaleem Kawaja, executive director of the Association of Indian Muslims of America, told NBC News. "They feel that as Muslims they're the visible target."
But, Abdul S. Raheman Nakadar, founder of the American Federation of Muslims of Indian Origin, dismisses these fears, highlighting the contribution of the Muslim community in the American society.
"How can someone alienate us from this country," Nakadar said, adding that he isn't concerned about Muslims, but about America as a country because "no country can progress based on hatred."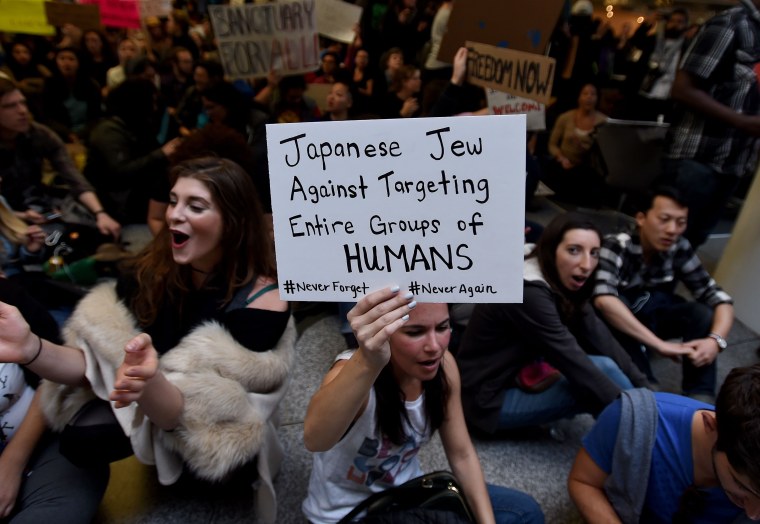 "What is very heartening in America is that many white Americans in power spoke up against the Muslim ban," Kawaja said. "Unfortunately we don't see as many mainstream Indians speaking up."
Kawaja added that he feels the anti-Muslim wave in the U.S. is a "passing phenomenon" because it has been met with a strong reaction. In India, it's ingrained in some political parties, he noted.
Syed agreed, pointing out that any attempts of the current administration in the U.S. to marginalize Muslims haven't been successful because of the support the group receives from government institutions, the justice system, and the media, which he said the religious group doesn't receive in India.
"In India, the faith that the general population has on the system — courts, political, or electoral system — is generally low," said Syed. "And that faith has weakened especially with Muslims."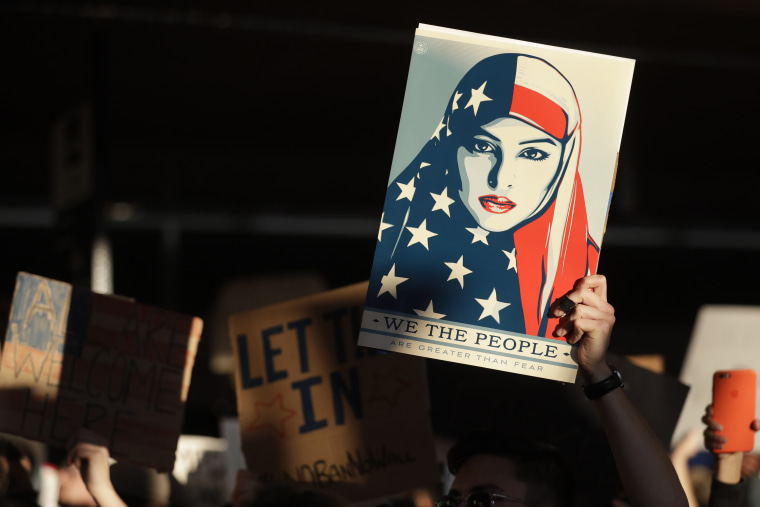 Nakadar, who resided in India for more than 20 years before moving abroad, is actively involved in supporting Muslim literacy in the country and continues to study the status of Indian Muslims. Like others, he agreed that the current administration wasn't doing enough to check the political and religious turmoil yet he said he had faith in India's value system.
"No other country has lived with the culture that we have in India — Hindus, Muslims, Sikhs, Jains, Christians, living together," he said. "Those values are really strong and they will prevail."
Follow NBC Asian America on Facebook, Twitter, Instagram and Tumblr.