A group called "Indian-Americans for Trump 2016" registered with the Federal Election Commission as a political action committee on Jan. 21. The group hopes to garner the support of Indian Americans to elect Donald Trump as the next president of the United States.
The group's president, A.D. Amar, a business professor at Seton Hall University, told NBC News that discussions about the PAC first started in December. "I was surprised at the strength Trump had among the Indian professionals and Indian community," he said. "I have never seen Indians so united behind a candidate."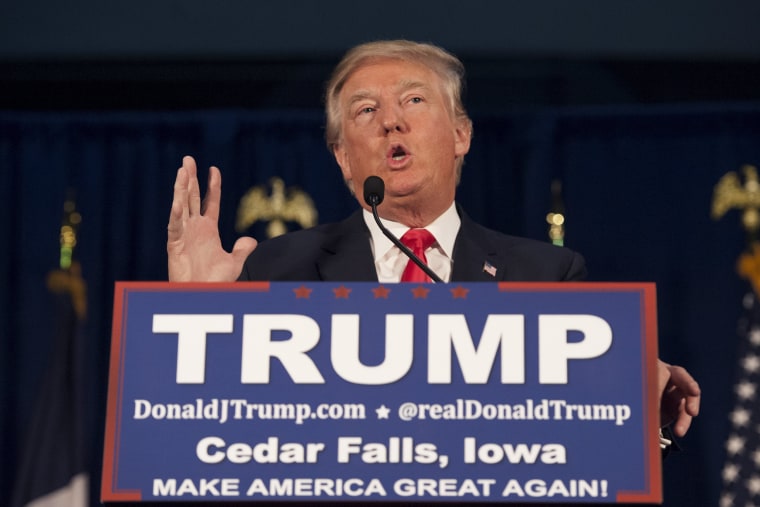 New York-based attorney Anand Ahuja will serve as vice president and Devendra "Dave" Makkar will be treasurer, according to a press release issued by the organization. New Jersey local news publisher Sudhir Parikh will be chair of the fundraising and advisory committee.
In the press release, the PAC said, "The officers of the Indian-Americans for Trump 2016 urge all Americans to join in the effort and support Donald Trump in his endeavor to make America great again by electing him the next President of the USA."
Amar cited Trump's stances on illegal immigration and the economy as key factors for the group's support of him. He also said that the group's members were drawn to the fact that Trump has said he will not be taking money from PACs or special-interest groups.
"Trump is going to keep the lobbies out, and he is going to focus on the general population," Amar said.
RELATED: National Asian American and Pacific Islander PAC Endorses Clinton for President
When asked about Trump's controversial rhetoric on the campaign trail, Amar said, "as a business professor, I've been observing his style and management for many years. In his style, there is a kind of unpredictability and a kind of drama. In his actual management and his execution, there is no drama, and there is no unpredictability."
Amar believes the perceived difference between Trump's style and his management will translate to a change after the election.
"Our election process is kind of a revolution," Amar said. "In a revolution, these kind of statements are not unexpected. In my observation, he is going to be a different person once he's nominated."