When Indian American businessman Iggy Ignatius began to think about retirement, he first thought he would return to India where he was born. However, after spending most of his adult years studying, living, and working in America, plus the fact that his children and grandchildren were all in the U.S., he found that retiring to India was not practical. So he created ShantiNiketan Retirement Resorts, the first Indian American retirement community in America, an increasingly popular concept among Asian American professionals nearing retirement age.
"ShantiNiketan is an ideal compromise to going back to India for your retirement," according to the ShantiNiketan website. "We get all the facilities that we seek in India (company, food, services, etc.) and at the same time we are only 2 to 3 hours away from our children and grandchildren. Many residents in ShantiNiketan Florida have tried the routine of going to India every year for 4-6 months and given up."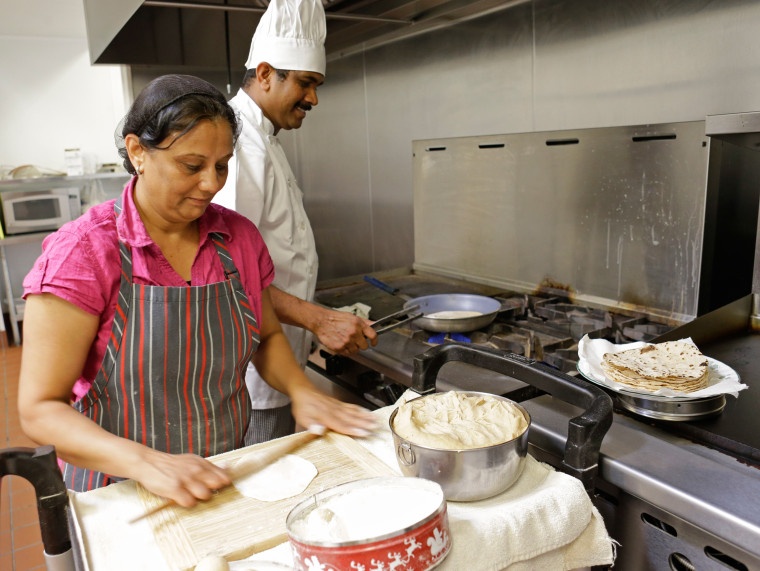 Located in Tavaren, Florida, about an hour from Orlando, ShantiNiketan is a gated community with 174 condominiums for active Indian Americans over age 55 that feature vegetarian Indian meals (including Jain meals and low salt meals) served every day for lunch and dinner, multi-faith prayer rooms and daily bhajans, 20 Indian television channels, high speed internet, and communal space and activities such as yoga, meditation, Bollywood films, lectures, games, and celebrations of Indian festivals like Diwali and Holi.
RELATED: A Desi Senior Center in Queens
"Especially I like the food," resident Geeta Chandran said matter-of-factly about the daily Indian vegetarian meals. "Since I don't have to cook, I don't have to clean up afterwards, I don't have to do grocery shopping, or plan what I'm going to cook for the day, so that's the best part for me."
"We have the best of both worlds," resident Ashutosh Bhatt said, "Indian culture, activity, and American technology and amenities."
The residents quickly form a kind of extended family, with ties of language, culture, faith, and food. They volunteer for various committees, and they even go on vacations together to places such as to Key West, New Orleans, China, and Eastern Europe.
Other projects are being planned and investors are being sought for New Jersey, California Bay Area, Los Angeles, Dallas, Houston, Chicago, and Washington D.C., as well as a subsidized ashram to take care of low-income Indian American retirees.