The attorney of an Indian man injured during an alleged police takedown last February in Alabama filed an amended complaint in federal court last week, removing the lawsuit's original negligence claim against the City of Madison.
The revised complaint came in response to a renewed motion in June by Madison city attorneys to dismiss the suit. The lawsuit alleges that 58-year-old Sureshbhai Patel's constitutional rights were violated when then officer Eric Parker, who was responding to a report of a suspicious man, stopped Patel on the street, searched him for weapons, and allegedly slammed him to the ground using a leg sweep.
Police dashcam video captured the Feb. 6 incident last year. Patel, who was later handcuffed, suffered injury to his spinal cord and "immediately became paralyzed in his arms and legs," though he has improved substantially after a long period of rehabilitation, according to his lawsuit.
RELATED: Assault Charges Dropped for Alabama Cop Who Partially Paralyzed Indian Grandfather
Parker denied the allegations against him in Patel's first amended complaint, filed Feb. 20, 2015, saying he took Patel to the ground after he jerked away a fourth time during a weapons frisk, according to court papers.
A judge allowed Patel's civil lawsuit to proceed in June after two federal civil rights trials ended in hung juries and state misdemeanor assault charges against Parker were dropped.
The City of Madison's motion to dismiss maintains that a reading of Patel's complaint shows Parker's alleged actions were intentional, not negligent. Alabama state law shields a city from liability for the intentional acts of its employees, the motion argues.
Moreover, under Alabama law, Parker and the City of Madison would have immunity from state charges if Parker's actions were negligent, the city's motion argues.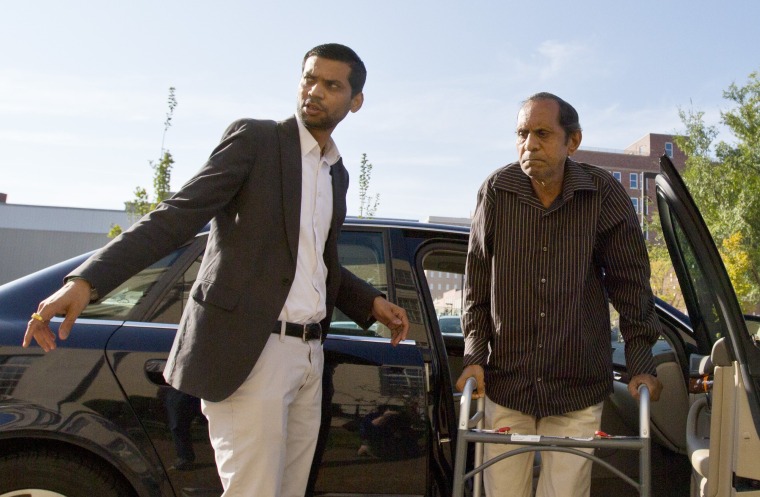 Patel's amended complaint, filed last Monday in U.S. District Court in Alabama's Northern District, still accuses Parker of violating Alabama state law for illegal search and assault, false arrest and false imprisonment, and assault and battery and excessive force. But it removes the liability claim against the city for negligence from the three state counts.
For those counts, Patel's complaint alleges Parker's conduct "was either negligent, wanton, malicious, willful, or in bad faith." The suit additionally accuses Parker of violating Patel's constitutional rights against illegal seizure, unlawful search, and excessive force.
The revised complaint also adds two new claims against the City of Madison under federal law: failing to train its police officers, and employing department policies, such as police stops and weapons pat downs, that resulted in a violation of Patel's constitutional rights.
RELATED: Indian Grandfather Paralyzed After Encounter With Alabama Police
Parker, who was accused of violating Patel's civil rights, encountered Patel while responding to a call of a suspicious black man looking at garages and walking near houses. Patel, who was in from India to visit his son and grandson, testified that he did not understand English or the officers who confronted him while out for a walk.
U.S. District Judge Madeline Hughes Haikala granted Parker's motion for an acquittal in January, saying she wouldn't expect a different outcome in a third trial.
She also wrote in her 92-­page ruling, dated Jan. 13, that it was reasonable for Parker to have investigated Patel on the basis of the 911 call, and that slow-­motion clips from the dashcam showed Patel had resisted Parker before the take­down.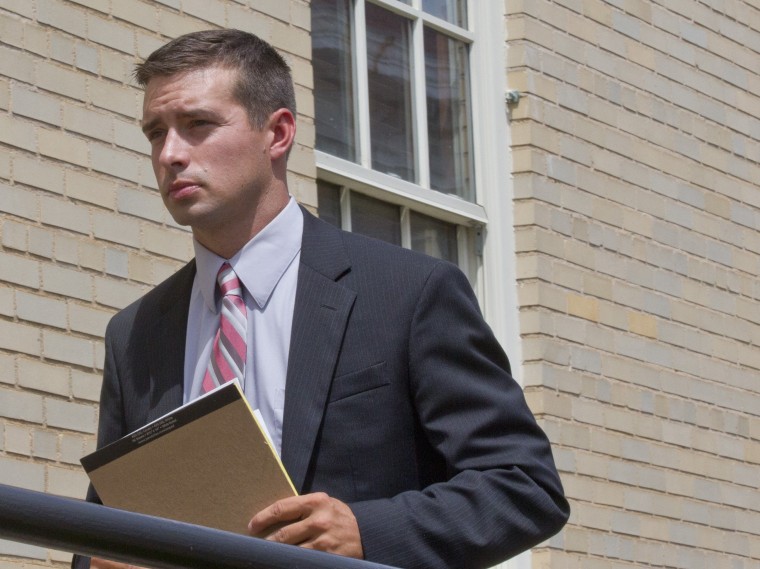 Patel's lawsuit contends there "was no reason to believe Patel was armed or presented any kind of danger or threat" and calls Parker's use of force during the takedown "unnecessary and excessive."
Patel is seeking unspecified compensatory and punitive damages as well as attorney's fees.
In April, Madison Police Chief Larry Muncey was found guilty of criminal contempt for discussing testimony with Parker's colleagues during his first trial. Muncey, who was placed on administrative leave, was ordered to pay a $2,500 fine and attend training for legal exposure and liability.
Follow NBC Asian America on Facebook, Twitter, Instagram, and Tumblr.