As universities begin classes this fall, ICE's Student and Exchange Visitor Program estimates that close to a million international students will be enrolled in nearly 9,000 American schools, the most ever. 75% of those international students are from Asia, including 28% or 270,596 from China.
"These dynamics are also true at Michigan State University, which is one of the top 10 universities for international enrollment," said journalism professor Joe Grimm. "In 2013, MSU had 7,161 international graduate and undergraduate students with 4,383 coming from China."
To help smooth the transition to campus life for those foreign students, Grimm tasked his journalism class with researching, writing, and publishing a cultural guide that would help their international classmates to better understand the people they would encounter in classes and the greater community, all in a simple 100-question format.
"People have some basic questions about Americans that we forget about," said Grimm. "What does it mean when an American asks, 'How's it going?' How do Americans feel about personal space? Why do we smile at strangers? What is included in a date? Why do Americans eat so fast?"
The book, "100 Questions and Answers about Americans," also includes a glossary of slang and idiomatic phrases like "bro," "hooking up," and "to rock something," and is now being bought by universities across the country to provide to their own student bodies at orientation.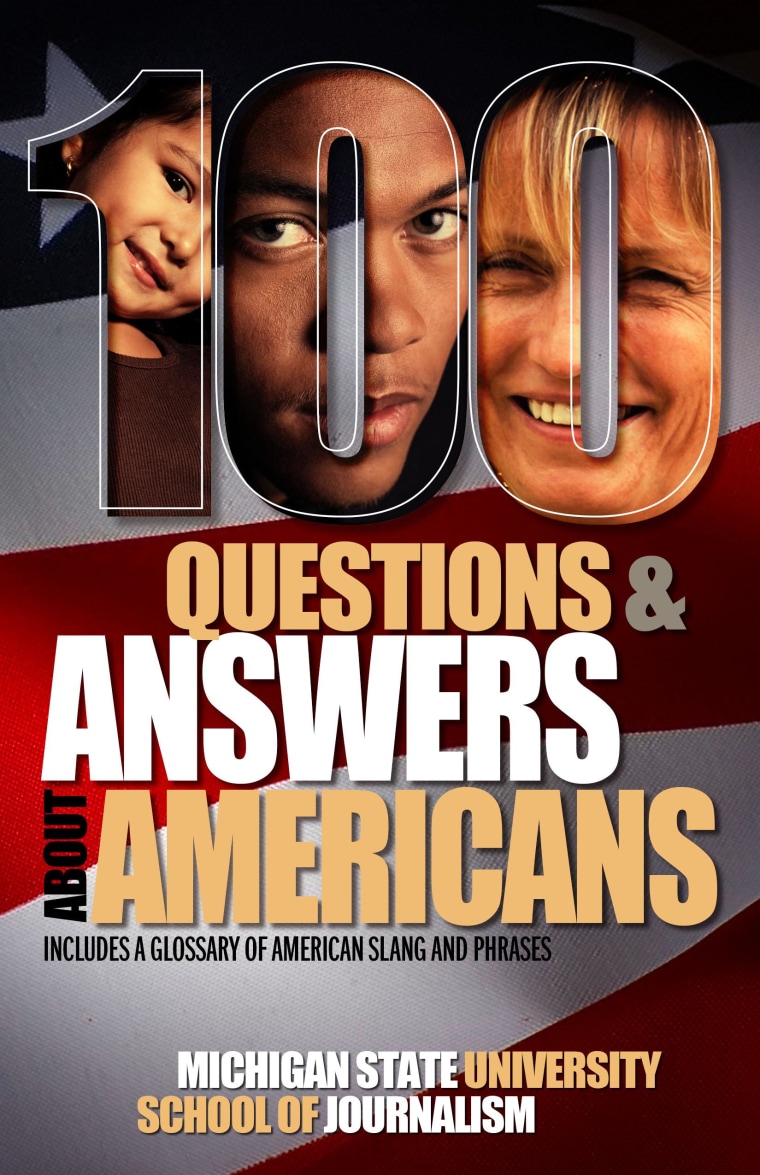 IN-DEPTH
SOCIAL