As the holidays approach, from Diwali to Christmas to Lunar New Year to Songkran, gifts are on everyone's minds. Take a look back at some of the stories and people NBC Asian America covered in 2015 for some holiday gift ideas!
RELATED: Holiday Gifts That Give Back: 5 Asian American-Owned Ethical Brands
Follow NBC Asian America on Facebook, Twitter, and Tumblr.
Everybody Needs Robots
Lavanya and Melissa Jawaharlal of STEM Center USA have been making STEM studies cool, with their Pi-Bot multidisciplinary robotics kit that is being used in engineering programs around the world and their children's picture book, "The Technical Alphabet," that introduces children to technological literacy.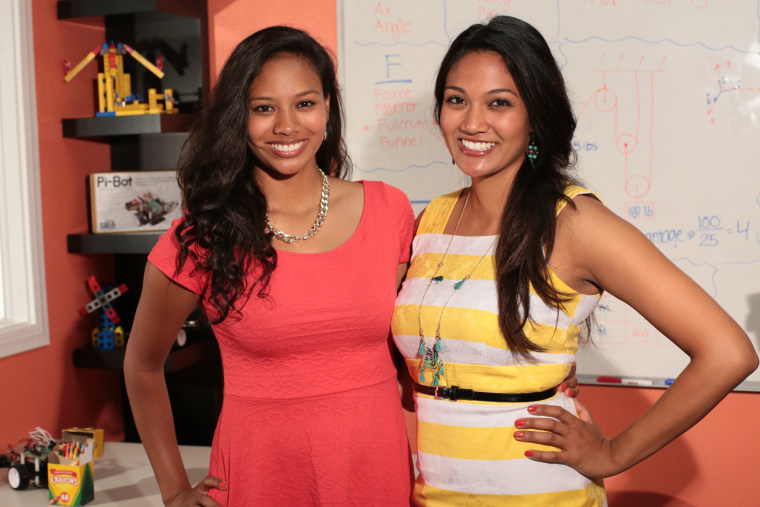 The sisters told NBC News that they recently appeared on the television show "Shark Tank" and secured a $200,000 deal. Now, they are beginning to develop their next project, Fiat Lux Wearable Electronics Kit. Unfortunately, it won't be ready for this holiday season, but keep an eye out for the next birthday gift.
RELATED: STEM Sisters: Pair Build Pi-Bot to Make Engineering Accessible to All
SHOP: STEM Center USA
Filipina Mutya Barbie
This year, Mattel released a new Filipina Barbie doll, Mutya Barbie, which recalls the glamour of old-school Filipino beauty pageants. Mutya Barbie was the debut Barbie doll of designer Carlyle Nuera, whose mother was Miss Tacloban 1976 and one of the inspirations for the doll.
Nuera has now designed another doll: Claudette Gordon Barbie, the first doll in Nuera's first series, the Harlem Theatre Collection. The second doll in the series is expected in 2016.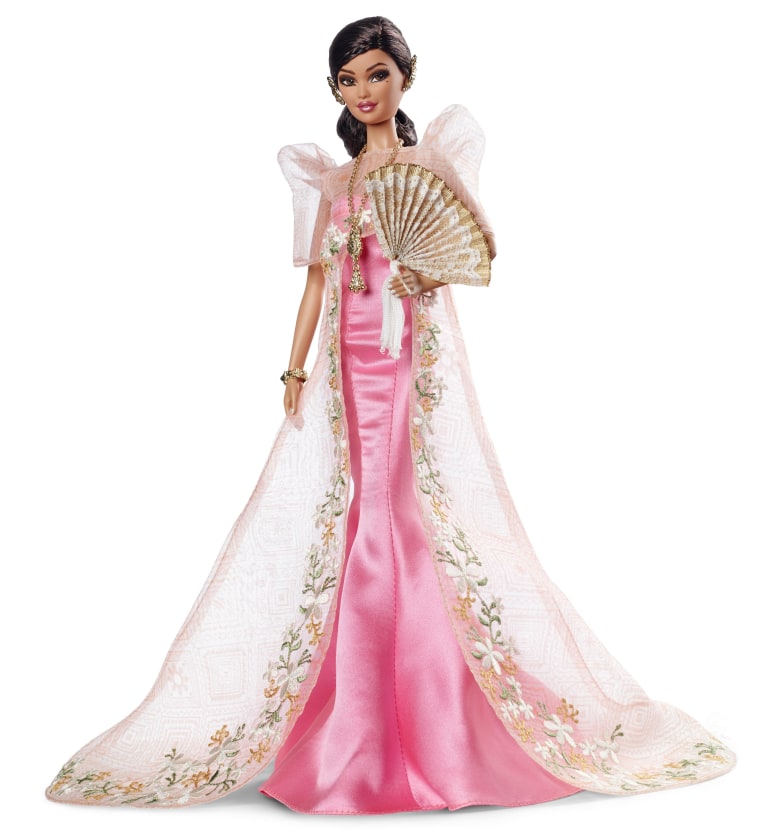 "I came up with the initial idea, created research and concept boards, and designed the first doll," Nuera told NBC News. "The Harlem Theatre Collection is directly inspired by the Harlem Renaissance. All of the dolls in this series are characters who live, work, and play in and around the fictional Harlem Theatre. The first doll, Claudette Gordon, is the star singer of the theatre."
RELATED: New Filipina Barbie Inspired by Culture, Fashion, and Family
SHOP: Mutya Barbie
Sketchy Stuff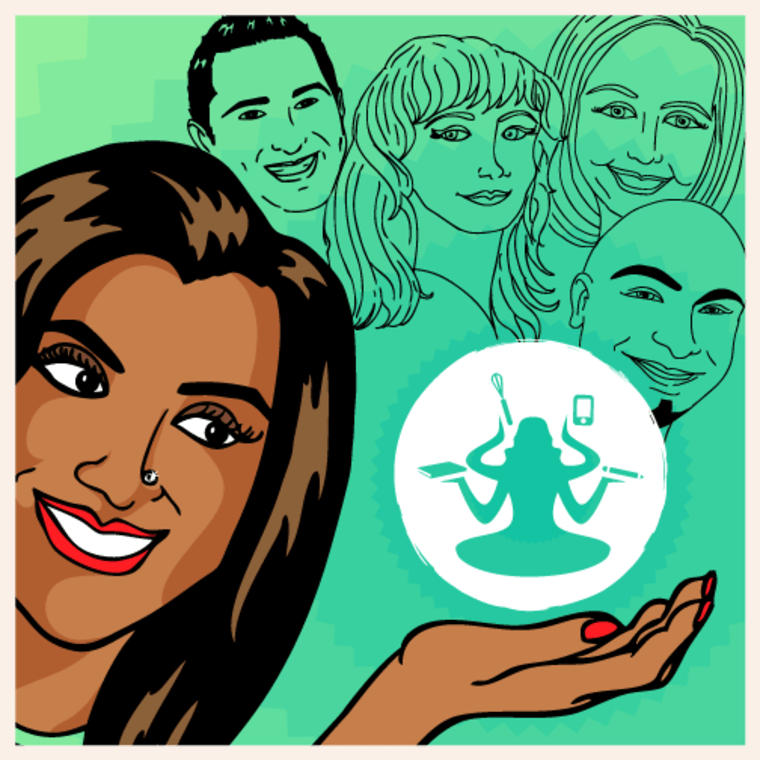 Soni Satpathy-Singh, also known as the Sketchy Desi, is bravely taking on all the nosy Aunties and Uncles who know how to bring on the pressure, one bright and sassy pop art style comic at a time. Of course, the Aunties and Uncles are unimpressed and tell her, "You want to make comics? What about babies, why don't you want to make grandbabies instead?!"
For all those who understand the struggle, Satpathy-Singh offers sketchy "MIRCHandise" — including greeting cards, iPhone and iPod cases, tote bags, throw pillows, mugs, t-shirts, hoodies, framed art prints, shower curtains, and more.
RELATED: Inside the Mind of the 'Sketchy Desi,' Soni Satpathy-Singh
SHOP: Sketchy Desi MIRCHandise
A Never-Ending Supply of Pork Belly Buns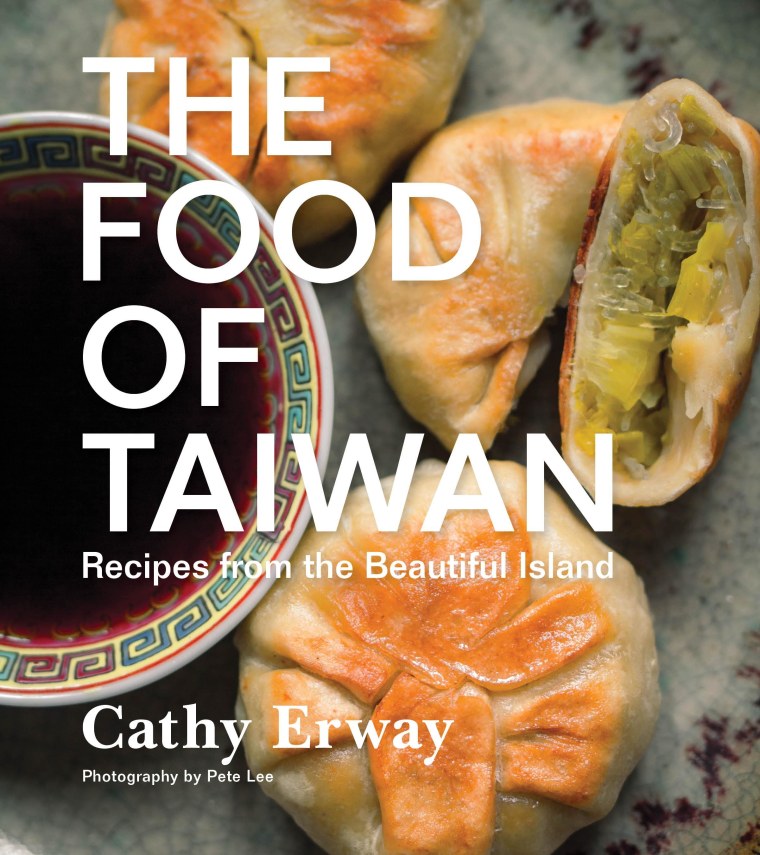 For those who love to eat, Cathy Erway's new book "The Food of Taiwan—Recipes from the Beautiful Island" is a tantalizing and mouth-watering gift for a favorite cook. With great photography of people cooking and eating across the island, and a warm and personal writing style, one is certain to become obsessed after this detailed exploration of Taiwan's cuisine and countryside — from the excitement of night market street food to the familiarity of home-cooked comfort dishes.
RELATED: From Pork Belly Buns to Bubble Tea, Book Captures Food of Taiwan
SHOP: The Food of Taiwan—Recipes from the Beautiful Island
Sunglasses That Fit
Tired of sunglasses that never quite fit their faces, two former high school classmates, Florence Shin and Athina Wang, set out to do something about it. With degrees in fashion and experience in the fashion industry, the pair created Covry Sunwear and designed lightweight frames with Elevated Fit™ — longer nose pads, a narrowed nose bridge, and a reduced frame curvature — for anyone with a lower nose bridge and higher cheekbones.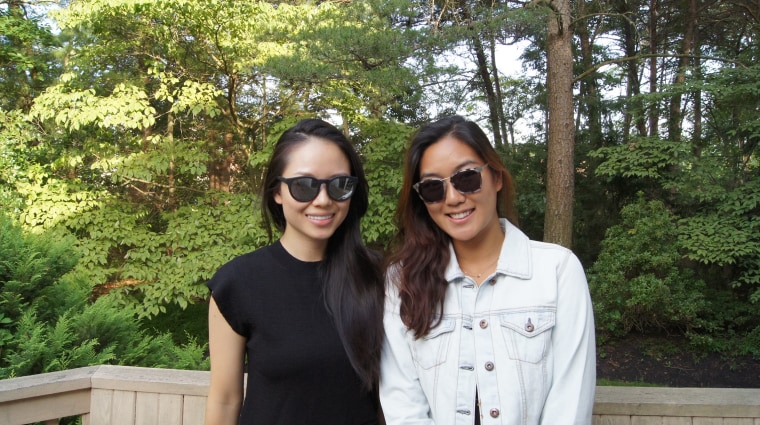 After a successful Kickstarter campaign earlier in the year, Covry Sunwear sunglasses went into production, and Florence Shin told NBC News, "I'm excited to share that we kicked off our launch during the holiday weekend on Friday, November 27th. All of our unisex styles from Kickstarter, plus three new colorways, are available to shop at CovrySunwear.com. Each frame features our unique Elevated Fit™, along with frames made of premium acetate and polarized lenses, and is available at $95."
RELATED: Sunglasses Sliding Down ? Leaving Marks? These Two Have the Answer.
SHOP: Covry Sunwear
Literary Jewelry
Inspired by her study of Dante Alighieri's "Divine Comedy" at Oxford University, and after a brief stint in the fashion and travel industries, Indian-British-by-way-of-Zambia jewelry designer Rosh Mahtani has launched a gold collection called Alighieri that draws on the themes of travel, immigration, home, and loss.
"I found the 'Divine Comedy' to be such a visual piece of work that I kept imagining it rendered in objects," Mahtani told NBC News in November. "I wanted to tell a story, and the end goal is to establish a brand that sits in the intersection between design and literature."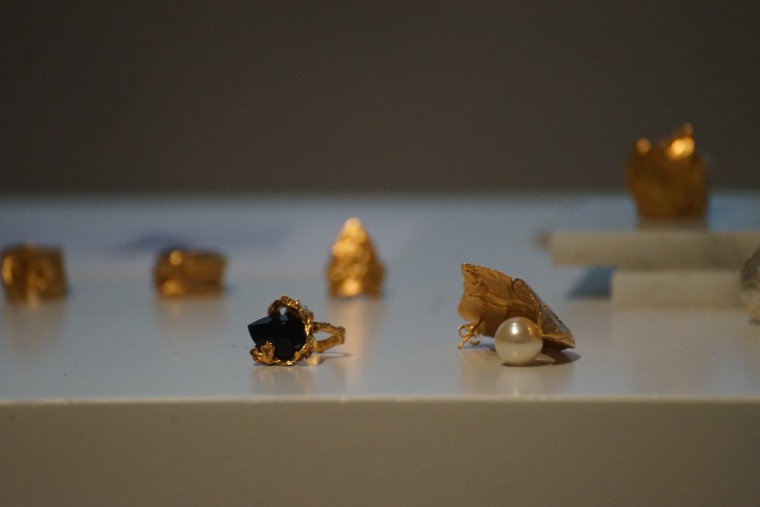 RELATED: Modern Heirloom Jewelry Draws Inspiration From Dante's Divine Comedy
SHOP: Alighieri
History and Heroes
For those who already have too many material items they do not need, how about two tickets instead to see the first Asian American-led Broadway musical since the 2002 revival of "Flower Drum Song"?
"Allegiance" on Broadway with Asian American actor, activist, and icon George Takei tells the story about the incarceration of Japanese Americans during World War II. With the accelerating rise in Islamophobia, Takei has been inviting more and more people to see it, from the mayor of Roanoke, Virginia to Donald Trump. Do not get left out!
RELATED: 'Allegiance' Brings Japanese-American Internment Story to Broadway
SHOP: Allegiance Musical on Broadway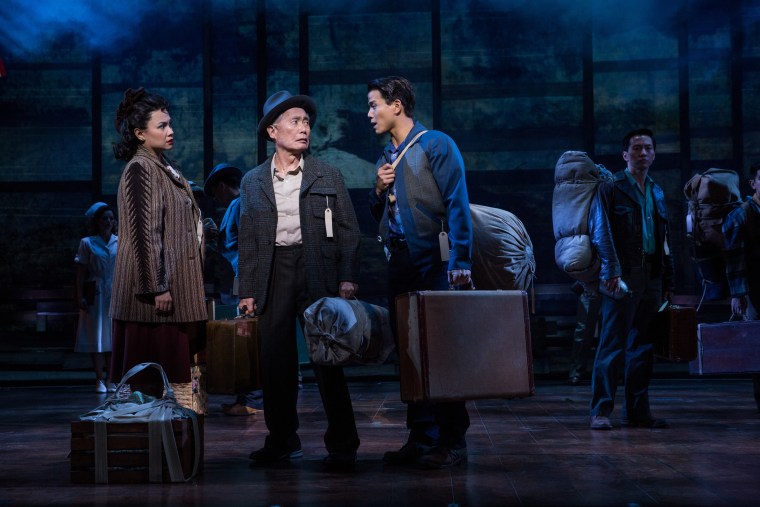 Hot Haikus
Audrey Magazine's popular "Haikus with Hotties" poetry series, in which Audrey writers ask attractive Asian men to exchange haikus with them, has now been made into a 2016 calendar featuring the poetry of more than a dozen handsome and talented Asian-American and Asian-Canadian men.
"The 2016 Haikus With Hotties calendar is the perfect gift for your best friend who gets that daze in her eyes whenever Daniel Henney is mentioned; your smart cousin who wishes you read real poetry but loves you for the pop culture junkie you are; your co-worker who needs a killer white elephant gift to match the Justin Bieber doll he brought to the office party last year; or anyone with eyes who thinks it's pretty hot when attractive Asian men don't take themselves too seriously," calendar creator Ada Tseng told NBC News.
RELATED: 'Haikus With Hotties' Wants to Help You Ring in the New Year
SHOP: Haikus with Hotties 2016 calendar
Totally Awesome Superhero and Princess
It's been a great year for writer and filmmaker Greg Pak, who completed two successful Kickstarter campaigns for children's picture books: "The Princess who Saved Herself" and "ABC Disgusting" (check out Pak's new preview here), both featuring multiracial Asian-American characters — notably Princess Gloria Cheng Epstein Takahara de la Garza Champion. (More on that here.)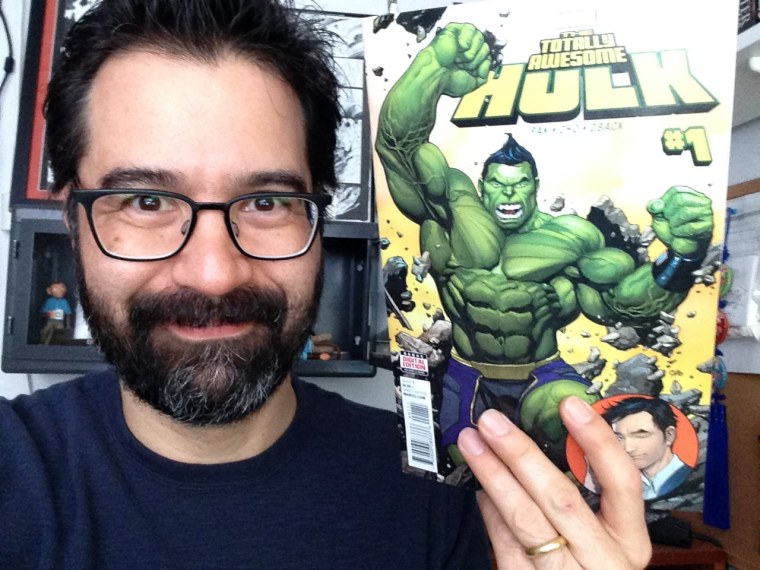 Pak also wrote "Totally Awesome Hulk," with art by Frank Cho, which made its debut this month featuring Korean American Amadeus Cho as the new Hulk.
RELATED: Greg Pak Gets Gross in His Latest Children's Book, 'ABC Disgusting'
RELATED: Attention Awesome Kids! This Is the Princess Story for You
RELATED: Marvel Smashes Diversity Barrier With Korean-American Hulk
SHOP: Greg Pak Shop