Instead of throwing a large, traditional wedding, Poonam Kaushal and Nishkaam Mehta are donating their wedding funds to help fight child hunger.
In the midst of planning their wedding in 2016, the Los Angeles-based couple couldn't ignore the devastating images and heartbreaking stories of the tragedy unfolding in Aleppo and across the globe.
"What truly resonated for me about this was seeing the images of kids suffering," Mehta told NBC News. "Once we got engaged, we started talking about the future and thinking seriously about kids. In this day and age, we cannot have kids who go hungry, so I felt very passionately about what was happening there."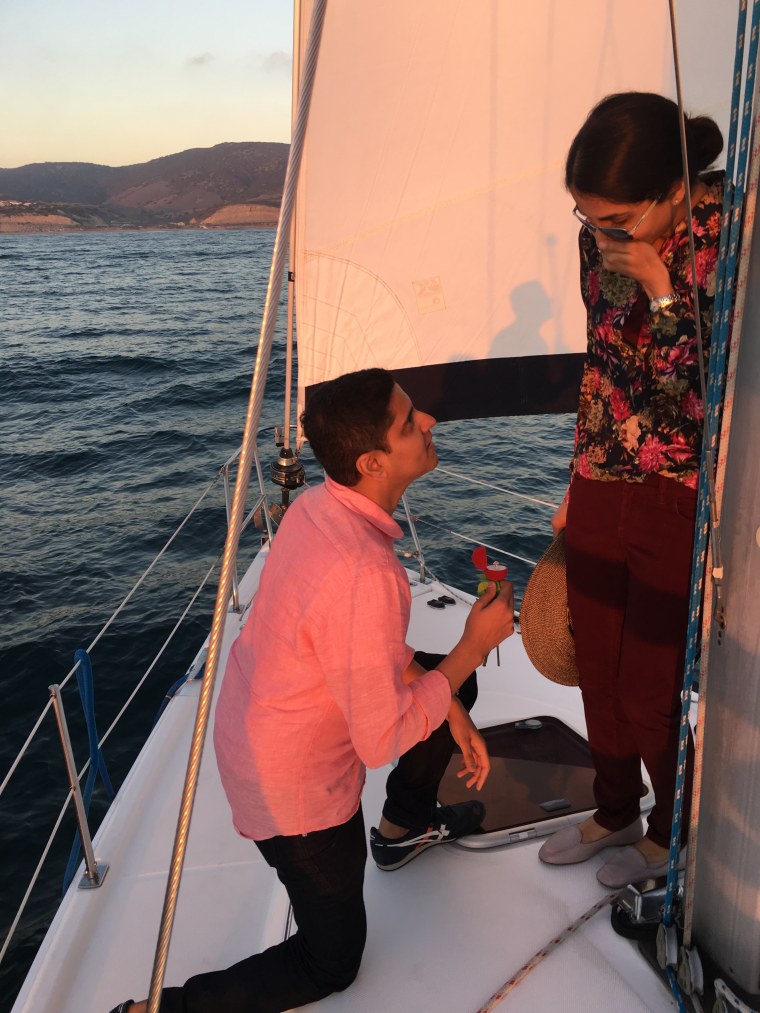 The couple first met at the University of California, Irvine, in 2003. After a decade-long friendship that blossomed into a deeper relationship, the two got engaged last year.
With careers in pediatrics and technology (Kaushal is a pediatrician, Mehta works in the tech industry), the two decided to use their backgrounds to contribute to their shared advocacy for fighting child hunger in impoverished countries.
"When I would [volunteer in] these regions and [see] the impact that limited nutritional resources have on a child's potential — not just on their health, but even their academics, it's tied into so many things. Seeing that has always left an impression on me," Kaushal said.
After researching several charity organizations, the couple launched #MillionMealsForLove, a 30-day campaign on the United Nations World Food Programme's "ShareTheMeal" app. Their goal: to provide a million meals to schoolchildren affected by Boko Haram violence in Cameroon by February 14, the same day Kaushal and Mehta will officially tie the knot in a civil ceremony.
"For us, on that cause, it was natural for us to somehow incorporate it into our wedding. We realized that if we could maximize that donation and effectively replace the idea of a traditional big wedding, it immediately felt right," Kaushal told NBC News.
In addition to the 40,000 meals the couple have already donated from their wedding funds, Kaushal and Mehta have reached a goal of 97,334 meals, as of Feb. 3.
According to ShareTheMeal, the United Nations World Food Programme provides annual food assistance to nearly 80 million people in 80 countries, and 90 percent of the donations go directly to WFP operations. With the tap of a button, users of the ShareTheMeal app can directly donate meals to children in impoverished countries; a donation of as little as 50 cents can help send an emergency meal to a child, according to WFP.
"In my mind, there is no conceivable reason that a child should go hungry," Mehta said. "It's within our reach to make an impact and what's needed — especially in these times — is for us to think beyond ourselves and reconnect with our shared humanity and what is going on globally."
The couple notes that they did face a challenge early on when conceiving of the campaign: explaining to their families they wanted to simplify their actual wedding ceremony and put their focus on a charitable cause instead. A traditional South Asian wedding is not just about two individuals getting together, the couple explained to NBC News, but rather, two families marrying each other.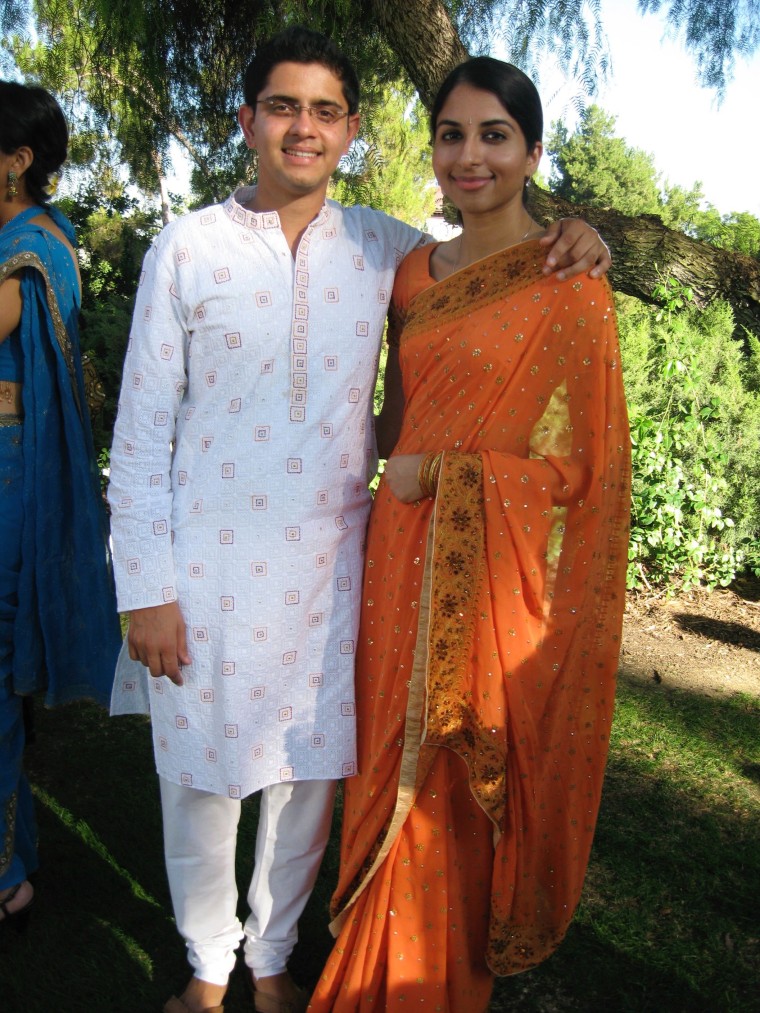 "As we explained the cause...they actually saw why we were so passionate about replacing this with our traditional wedding and feeding as many kids as we can," Kaushal said. "We've taken the spirit, the community of a traditional Indian wedding and energy and we've put it into this campaign, which has been encouraging."
Mehta added, "Indian weddings are a way to bring two families together, and with this project, what we found is that it's really not just brought me and Poonam together, but our families closer together. We are working toward a shared goal and this really worked as a catalyst, not to just bring us together, but two families together."
"We've taken the spirit, the community of a traditional Indian wedding and energy and we've put it into this campaign."
Without the stress of preparing a wedding, Kaushal and Mehta says this unified act of going beyond themselves and donating to an important cause has strengthened their bond as they prepare to exchange vows.
"We are working on a common shared goal, and that's essentially a marriage," Kaushal said.
Going forward, Kaushal and Mehta hope they can come back to this act as another starting point to celebrate milestone birthdays and anniversaries in an impactful way.
"We want to continue to go back to that notion that, given a milestone, whether it's our first child, what is it that we can do at that moment? Can we do something more modest? And do it for somebody that needs it more than us?" Kaushal said. "Even if you don't have money, a dollar goes a long way in many of these areas. It's something we want to pass onto our kids."
Follow NBC Asian America on Facebook, Twitter, Instagram and Tumblr.