From a young age, Khaldiya Mustafa never felt like she fit in at school. But when she discovered an Islamic elementary school in New Jersey, she knew she wanted her children to be a part of it.
Born and raised in Jersey City, New Jersey, Mustafa, 48, began volunteering at Al-Hikmah Elementary School in 1998. She became a teacher one year later and went on to obtain her master's degree and join the school administration, being promoted to principal at Al-Ghalazy High School in 2006.
Housed under the Islamic Education Foundation of New Jersey, Al-Hikmah Elementary School in Prospect Park, New Jersey, and Al-Ghalazy High School in Wayne, New Jersey, are two of the oldest Islamic schools in the United States. Mustafa's five children, who range from 9 to their late 20s, have all attended or are attending the schools.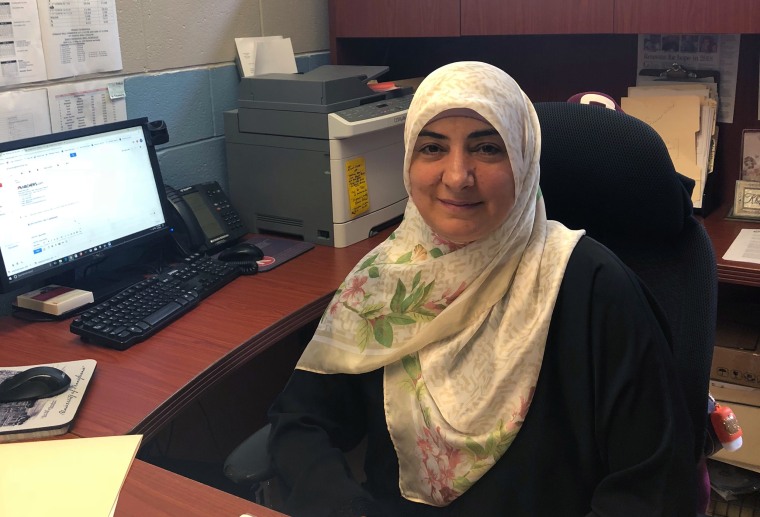 "I feel like it's a very rewarding experience to help my community and help my students become analytical thinkers and prepare for career readiness since that's a big part of our mission and being citizens of the United States that are there to help the community and society," Mustafa said. "We do so much to help our community around here — Muslim or non-Muslim."
According to a 2011 report by the Institute for Social Policy and Understanding (ISPU), there are 235 full-time Islamic schools in the United States.
Shariq Siddiqui and Sabith Khan, co-authors of "Islamic Education in the United States and the Evolution of Muslim Nonprofit Institutions," said there is a misunderstanding around the schools. They examine this in their book, which maps the history of the Muslim-American nonprofit sector and its growth and impact on American society.
"Especially in America, I think there isn't a clear picture in the public about Islamic schools and we wanted to speak to the general public," Khan said.
Siddiqui said some of the benefits of sending children to Islamic schools include a focus on academics as well as integrating the cultural and religious aspect into their lives at an early age, including learning Arabic as well as the Quran. Recalling his own experiences, he added that parents also want to keep their children away from bullying, alcohol and drugs.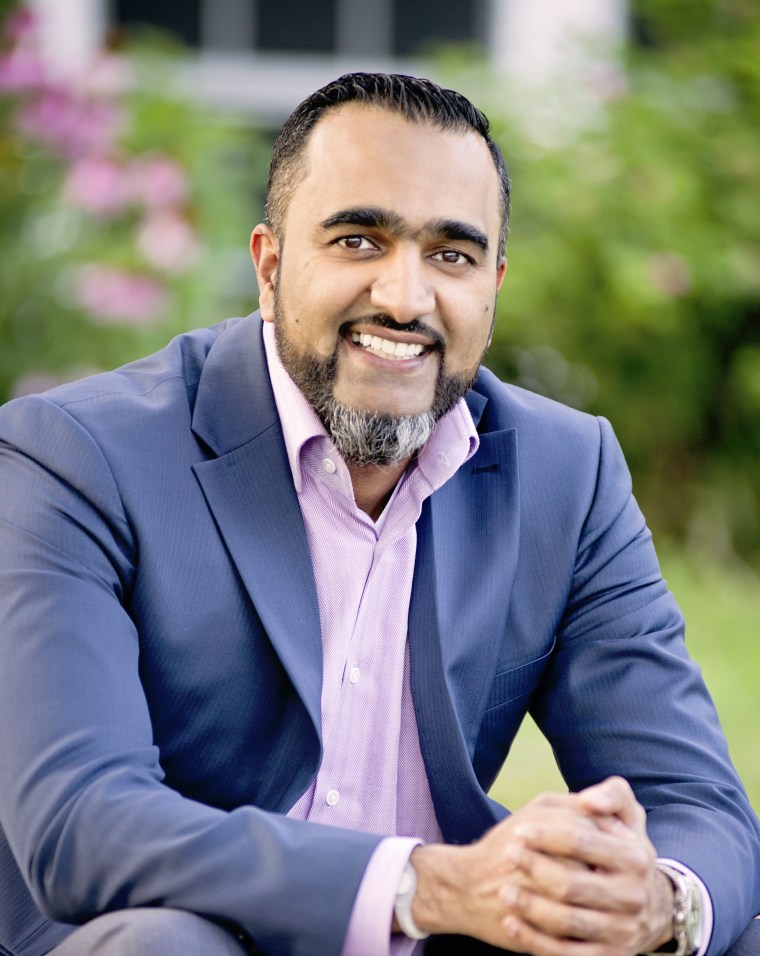 "While our children have faced bullying in public schools and we've dealt with it, our primary reason was something different and mostly about faith," Siddiqui said. "But other parents around us some of their concerns were about bullying and alcohol in public schools."
In their book, Siddiqui and Khan highlight specific historical events that affected the rise of enrollment in Muslim schools — one of them being the Sept. 11, 2001, terrorist attacks.
But despite enrollment growth, Islamic schools have also faced challenges. Habeeb Quadri, principal of MCC Academy, which has locations in Morton Grove and Skokie, Illinois, and was founded in 1989, said he noticed a divide between families at his school after 9/11, with some parents taking their children out of their school.
He said the school also suffered from harassment and attacks, including cinder blocks being thrown at their windows and shattering them a few times a year.
"Maybe once or twice a year something would happen," Quadri said. "There was fear there."
He added it was important for him to rally behind his school and families to alleviate any negative perceptions the public had of their community during the time.
"Our elders did their first part of this in trying to get assimilated — but not even just that — to get themselves going to take care of their families and build these community centers," Quadri said. "We were born here. It is our duty to take it on and be liaisons to the community, to be socially active. Maybe some people fear us just because they don't know us."
Mustafa said that while she didn't recall too many families taking their children out of her school, it was still tough for their community and they closed down for a week following the attacks.
One instance she remembers in particular is how the elementary school nurse, which they had recently obtained through an education grant, quit her job.
"She didn't want to be associated to Muslim people at the time," Mustafa said.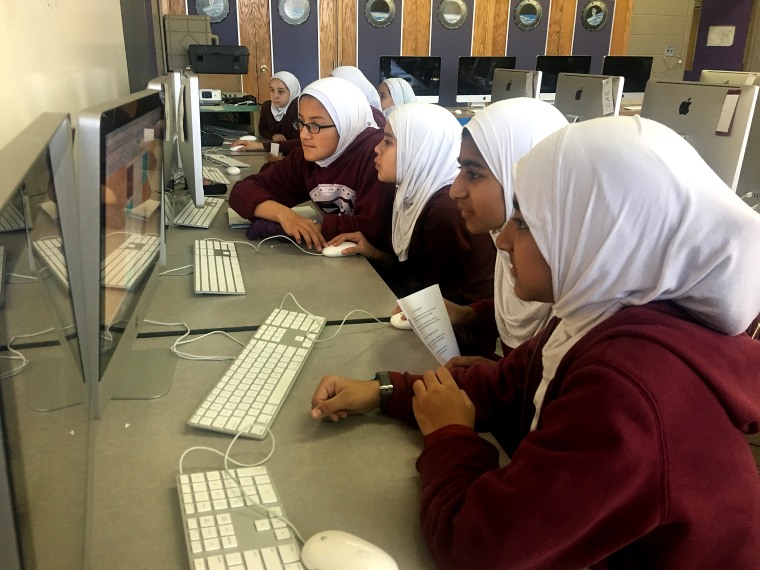 Aside from 9/11, Mustafa said that political rhetoric surrounding the 2016 presidential election has also caused a surge in enrollment at the high school and many students said it was because they were being bullied at their other school.
The Council on American-Islamic Relations reports that anti-Muslim bias and hate crimes are up 83 and 21 percent respectively, as compared to the first quarter of 2018. And according to a 2017 poll by ISPU, 42 percent of Muslims with children in grades K–12 reported the bullying of their children because of their faith, compared with 23 percent of Jews, 20 percent of Protestants, and 6 percent of Catholics."
We were born here. It is our duty to take it on and be liaisons to the community, to be socially active. Maybe some people fear us just because they don't know us.
Mustafa said she felt it was because of instances like the current political rhetoric that have caused a lot of misconceptions about the Muslim community and its schools.
"I think some misconceptions are that we are extremists and have extreme religious beliefs and ideologies," Mustafa said. "It's really a big myth because we are fact-based about the religion about what's there and what it says. We're not allowed to add any personal beliefs because even in our religion, there's going to be other ideologies. We're just teaching straight from the Quran."
Siddiqui said that aside from the religious component, Islamic schools are just like other private schools in that they're trying to provide what's best for students to help them prepare for college and the real world.
"Ultimately, the reasons why families send their children to Islamic schools instead of public schools are not because they're opposed to others, but feel like those schools are better equipped to serve their needs," he said.
Follow NBC Asian America on Facebook, Twitter, Instagram and Tumblr.