Four years ago, Marie Mutsuki Mockett awoke to a text from a friend: an earthquake had rocked the coast of northeast Japan.
It was the most powerful ever recorded in her mother's homeland – registering 9.0 on the Richter scale – causing a massive tsunami that killed more than 15,000 people, leveling cities, and triggering a nuclear meltdown at the Fukushima nuclear plant.
About 25 miles from the power plant, Mockett's family runs a temple high on a hill that she has visited since she was a child, and she feared she wouldn't be able to pass on the cultural heritage she'd inherited. At forty, she was still grieving the loss of her beloved American father who had died unexpectedly less than three years earlier.
Weeks after the disaster, she returned to Japan with her mother and her toddler son. Mockett would return again and again to research Where the Dead Pause and the Japanese Say Goodbye. In her fascinating new memoir, she explores the nature of grief, meets with Zen priests and survivors, and learns about ancient rituals and traditions – her observations at turns wry, at turns haunting. The title refers to Mount Doom, a sacred mountain in Japan where the dead pause before going to the underworld. NBC Asian America recently caught up with Mockett to talk about the stories behind and within the book.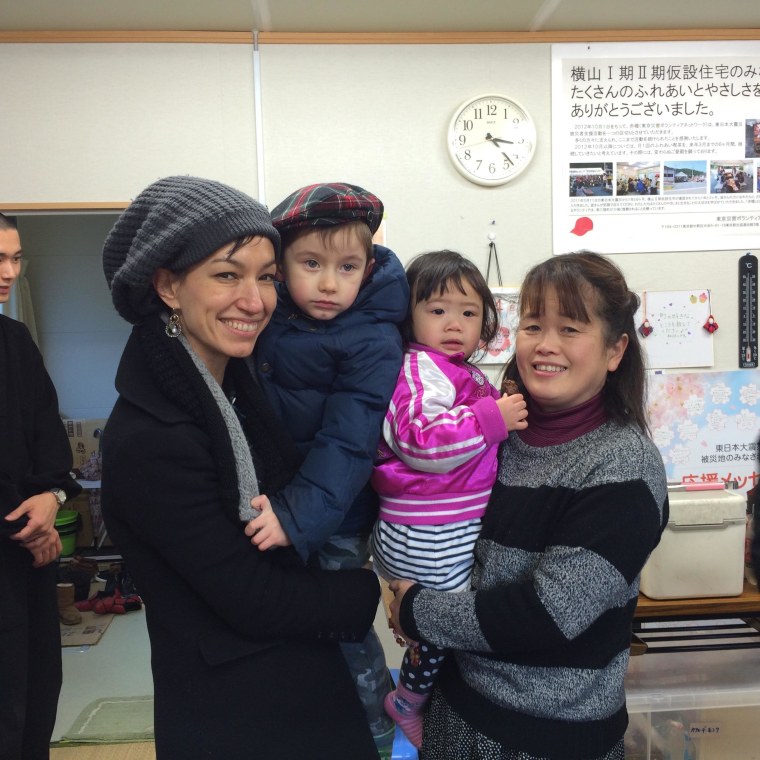 What inspired you to write Where the Dead Pause and what did you hope to achieve?
I spent the better part of 2009 to 2014 in a state of what we in the west call "complicated grief." Once the tsunami struck Japan, and so many people died, I began to wonder; how does an old culture like Japan address the issue of mass suffering? After all, a culture that is so old must have had many generations of thinkers devoted to the question of how to alleviate pain. And so, I set about to look for answers.
When you are in a state of intense grief and mourning—when you are taken over by feelings that are so raw—you want very much to feel better. At the same time, simple platitudes do not help, and you very quickly feel if someone is giving you false advice. The old Buddhist traditions in Japan are long lasting precisely because they address the issue of suffering directly, and unflinchingly.
You speak Japanese fluently, yet you're told that only the Japanese can understand the Japanese. How does your biracial, bicultural background contribute to your writing?
I've pretty much decided that anyone's confusion about my identity is theirs, and theirs alone. I exist in this world; I am not confused. So, rather than wishing I were purely one thing or another, I accept that I'm a bridge, and I accept that this is a privilege on many levels.
Because I started going to Japan when I was so young, my imagination was very much formed by the impressions I received there as a child. There are literally parts of me that come alive in Japan, that are dormant here in the west—and vice versa. I have learned that even though we are all human, culture is powerful, and there is more than one way to see the world, and I do consider it my job to try to understand these different ways of seeing.
In general, people in Japan are enormously helpful and want very much to be understood. They know that theirs is an old culture, with entirely different roots than the Judeo Christian west. They want to participate in the world, but also want to retain their integrity and identity. I try very hard to listen to them, and to accurately write down what they tell me, because I think very often, what they tell me is incredibly valuable.
I've pretty much decided that anyone's confusion about my identity is theirs, and theirs alone
How did having your son aid you with your research? In what ways did he help you see Japan in a new or different light?
I thought it would be good for my son to learn another language, and to develop cultural and geographical flexibility very early on. It honestly never occurred to me that he was going to also help me.
I also mostly thought of taking my son as a logistical challenge. Japan has no babysitters. There is no nice girl next door who wants to pick up extra money looking after your kids. Only the extremely wealthy have nannies. Mothers either work and put their children in over crowded day cares, or they stay home. So, before I went to Japan, I spent a lot of time just trying to figure out how to make Ewan comfortable.
The lack of babysitters meant that he necessarily went with me when he could. And so he ended up playing in shrines, meeting priests, lighting incense to the dead, and entertaining the elderly. And as a result, a whole facet of Japan opened up to me—the part of Japan that loves and cherishes children, and wants to share all that is best about Japan with the young. I, of course, experienced this love when I was a child, and watching Ewan be on the receiving end of this kind of care, brought back the same kind of love that I experienced as a child.
You, your son, and your husband all had supernatural encounters in Japan. You write you're a rational person, with a deep and abiding respect for science. Have you ever experienced the supernatural in the United States?
What constitutes the supernatural? Things we cannot see? Is falling in love supernatural? Why do we fall in love with one person and not another? Why do we fall in love when we don't expect to? Why can't we see love? Doesn't that make it supernatural?
In the case of Japan—I think that because it has preserved so many old traditions, because it has kept the "houses of the gods," so to speak, it is easier to feel that the gods and other related creatures are "walking around." There's a built in apparatus to allow you to "see" the gods. We have removed most of this in our modern, western world, except, of course, when it comes to love, which remains our great mystery.
I am a firm believer in science and in the importance of science. But there is also something about the human mind that functions well with metaphors, and seems to require metaphor. We need to sleep, have dreams, love, read books and see theater. These are part of what keep us healthy. Are all these things supernatural? Or are they scientific in nature?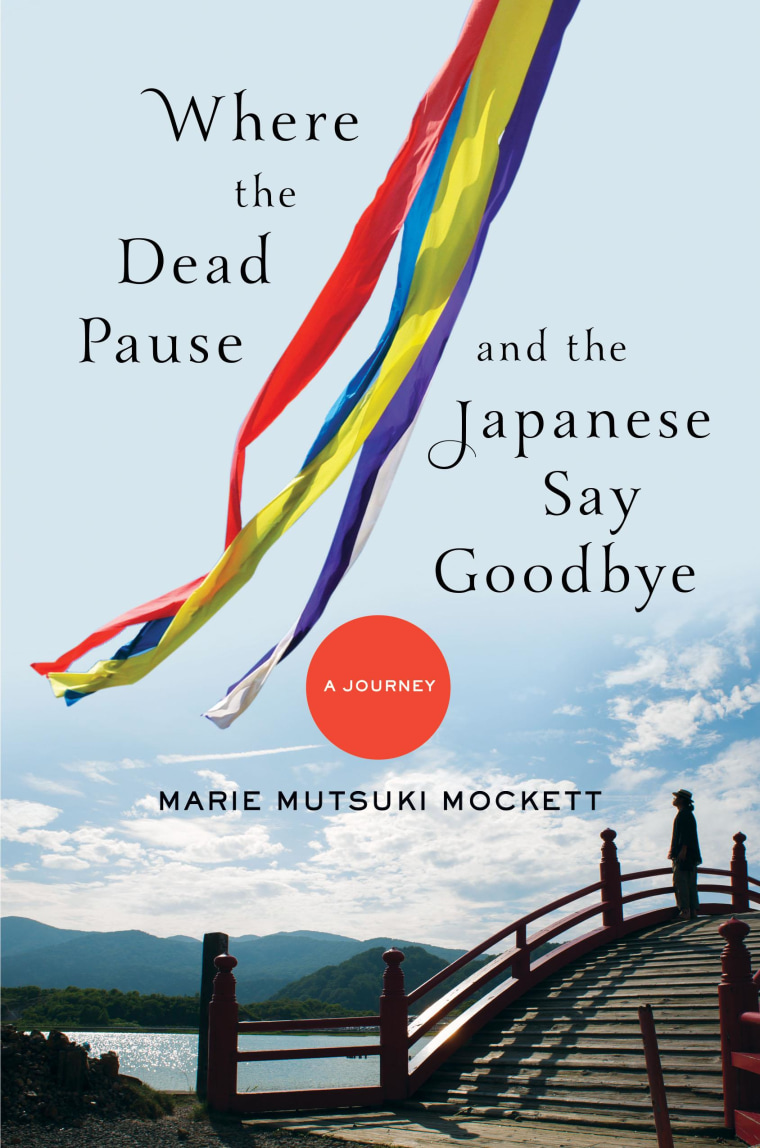 Your agent said that you'd write a memoir someday – and at first you didn't believe her. Why not?
I don't tend to think of myself as a subject I want to write about. I like to observe; I'm not interested in being front and center. But over time, I came to understand that I could write nonfiction as a form of personal observation. I could write down what I really see and think, and that this would be a kind of memoir with which I would be comfortable, and to which other people might also be able to connect.
What are you working on now?
I have a novel in mind, and some shorter articles as well. I'm interested in ideas about spirituality, mental health and how human concerns appear as they cross cultures.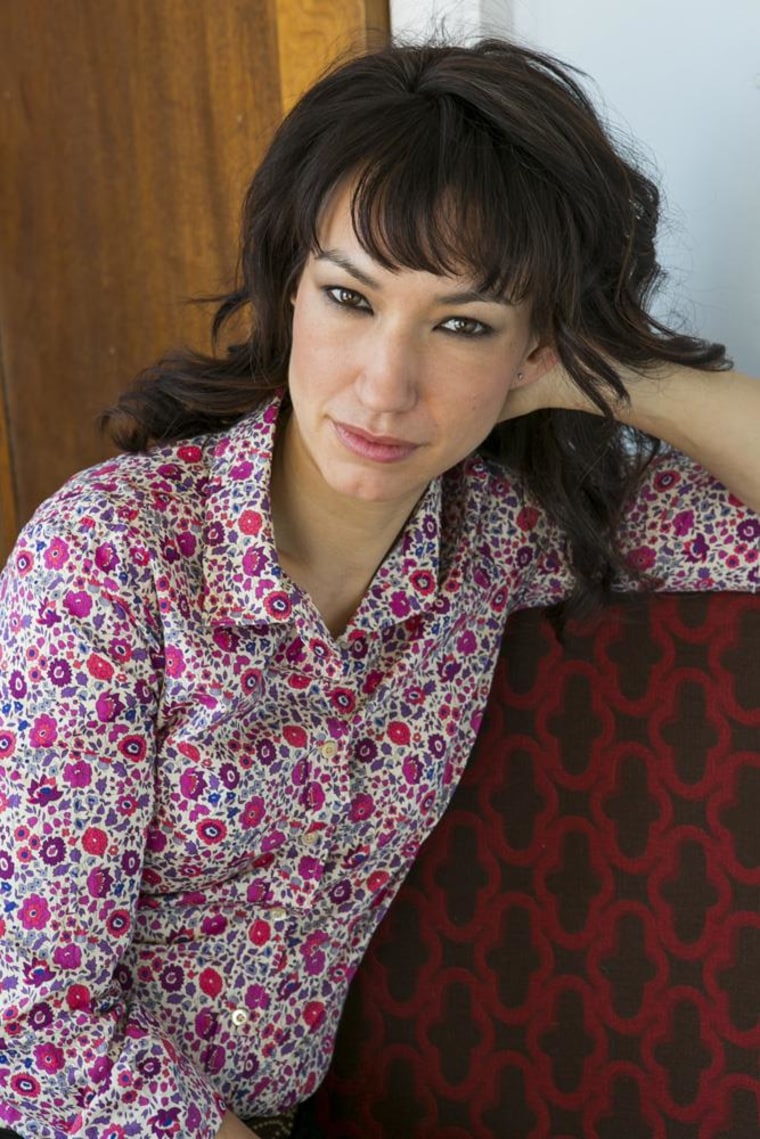 Interview was edited for clarity and length.
Follow @NBCAsianAmerica on Twitter and like NBC Asian America on Facebook.