As waves rolled in on Waikiki Beach in Honolulu, Hawaii, on Sunday, June 12, a crowd gathered to bid a final aloha to Hawaii entertainer Jimmy Borges. The jazz singer and actor died on May 30 after battling cancer for a second time. He was 80 years old.
Then as Borges' wife Vicki and daughter Steffanie headed out to sea with other family members in two outrigger canoes to scatter his ashes, the ocean calmed. Back on shore, family, friends, and fans sang "Aloha 'Oe."
"He is truly our jazz giant out of Hawaii. It is such a tremendous loss," Cha Thompson, a longtime entertainer who organized the sendoff, told NBC News. "This is Jimmy's Hawaiian heritage. We are oceanic people and this is where Jimmy wanted to go. And he wanted it to be in Waikiki because this is where he performed."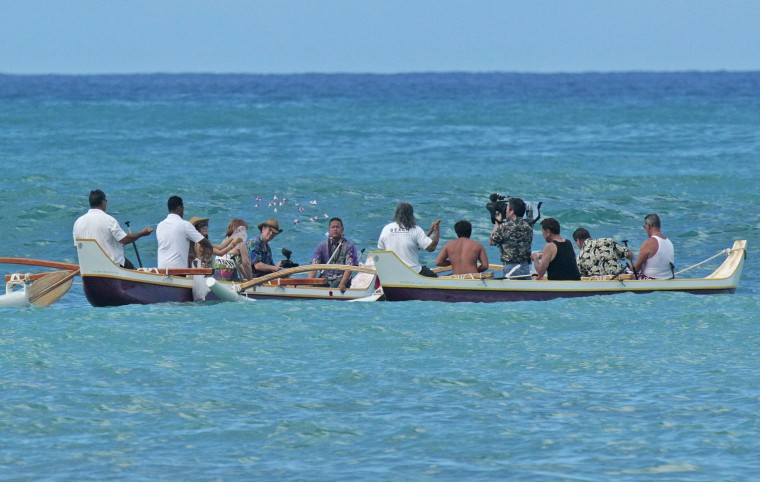 For decades, people packed nightclubs and showrooms to hear Borges sing.
"He was one of the great performers," Tom Moffatt, an entertainment promoter, told NBC News. "No matter what age you were, you enjoyed him because of his personality and his unique style. He sang like an instrument. He was just, wow."
Days before he died, Borges was honored with Hawaii's highest musical honors, the Na Hoku Hanohano Awards, for his first self-titled album. He won album of the year, jazz album of the year, male vocalist of the year, and favorite entertainer of the year.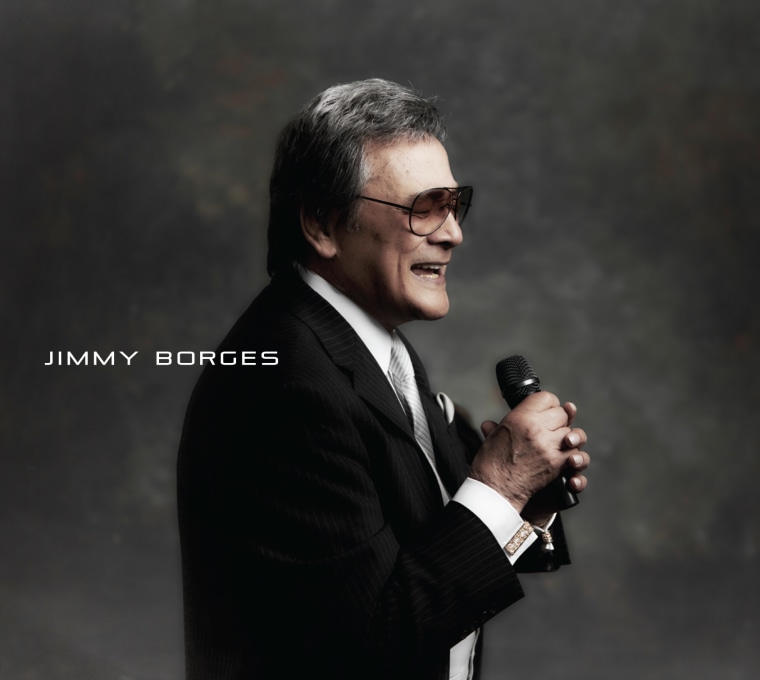 Not bad for a kid born in Honolulu and raised in Kalihi. Borges' father was Portuguese, and his mother was Hawaiian and Chinese. Borges learned to sing listening to records.
When he was twelve, Borges's family moved to Oakland, California. He attended San Francisco State University on a football scholarship, but soon caught the singing bug while performing at rallies with his classmate, singer Johnny Mathis. "I sang along with him. People applauded. And I said, 'That's it. This is it. Forget football. I'm going to start singing,'" Borges said in an Aug. 27, 2014 interview.
"Jimmy was always our hero. He was always our family star, whether in sports, or with girls or singing. As the youngest brother, I always looked to him as my hero," Don Borges told NBC News after flying in from California for the sendoff. "Getting to see him in action with showgirls … I was dazzled."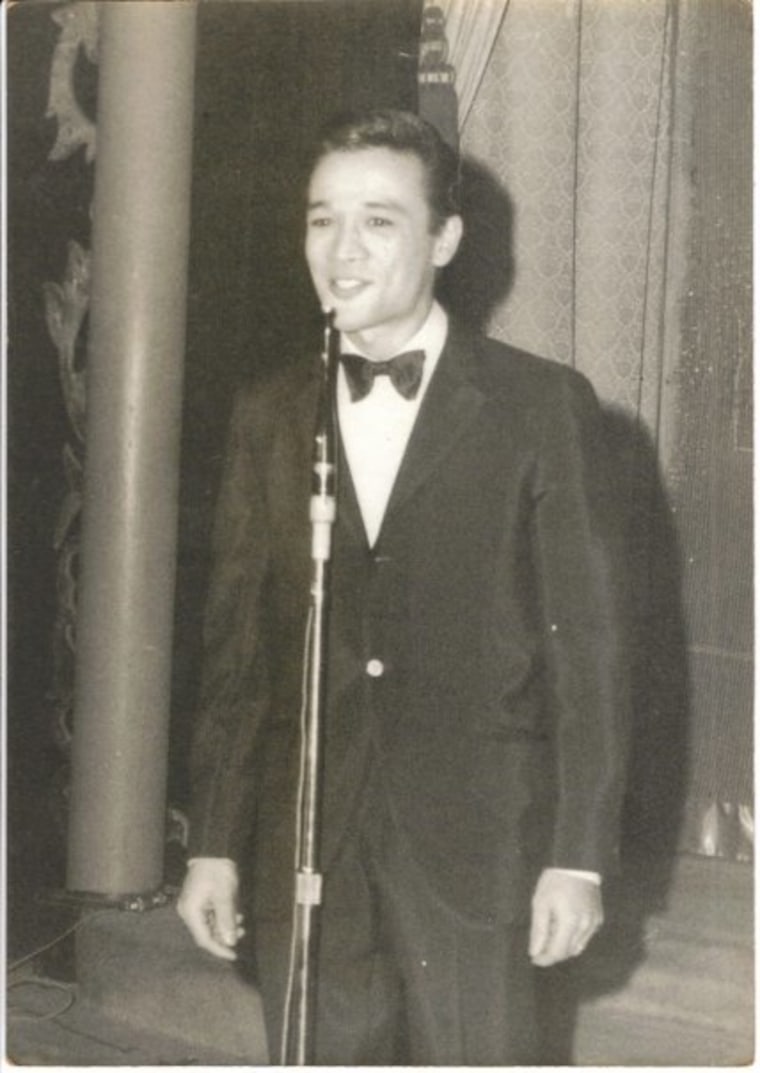 By the late 50s, Borges was performing at Forbidden City, a Chinese-American nightclub in San Francisco, where he went by he name of Jimmy Jay. That's when he got his big break.
"If it wasn't for Forbidden City, I would never have met Shirley MacLaine, who took me to Las Vegas," Borges said.
He went on to star in a Las Vegas production, where he replaced James Shigeta, who'd been tapped to star in a Hollywood movie.
Still in his early 20s, Borges admitted at first he was scared to perform at jam sessions in front of Frank Sinatra, Dean Martin, and Vic Damone. He credited Sammy Davis Jr. for teaching him one of his biggest lessons. "Sammy Davis said, 'Sing the song. Be respectful of the songwriters and people who arranged it,'" Borges said. "Nat King Cole also came by and said, 'You're gonna be fine. Just tell the story.'"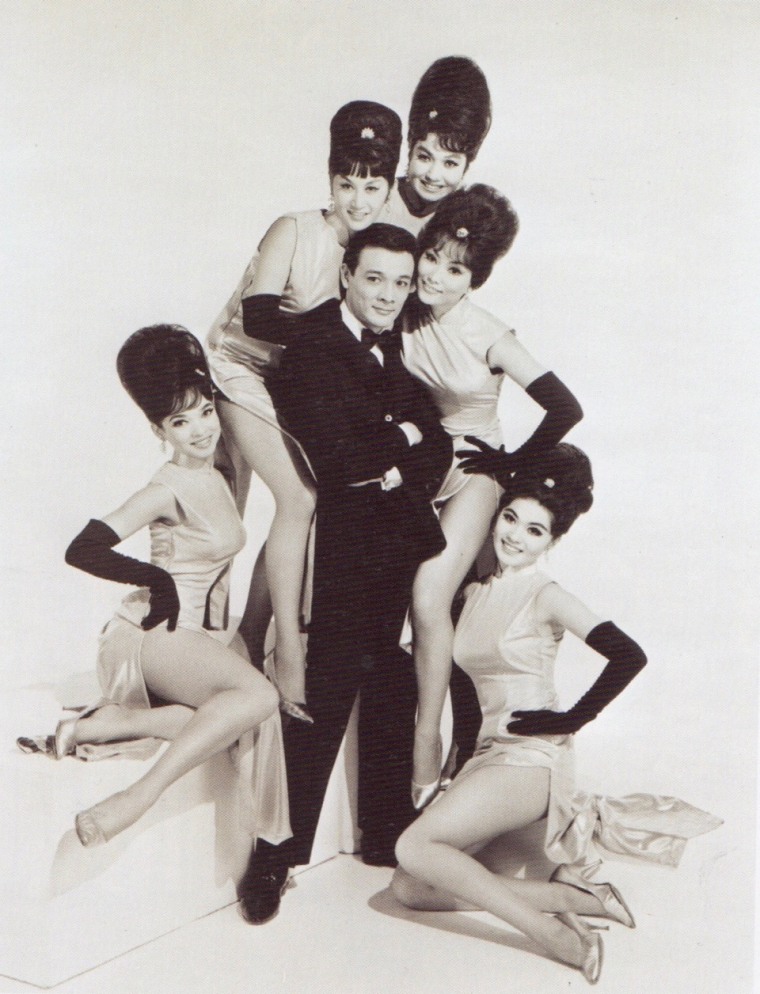 Later on, Borges became the only singer ever allowed to have complete access to Sinatra's musical library of arrangements.
Borges went on to serenade people around the world, singing in Las Vegas, San Francisco, New York, Rio de Janeiro, and Japan.
After Borges returned to Honolulu in the 70s, he performed at Keone's and Trappers in the Hyatt Regency and at many other venues and festivals.
"He had this affinity with the audience. I loved his voice. I loved the way he sang," actress Nancy Kwan told NBC News. "He was a pioneer and he blazed the way for a lot of people, young musicians, singers and entertainers. They can look at Jimmy Borges and say, 'Now here's someone I would like to emulate.'"
Over the years, Borges inspired and mentored countless musicians. Many of them performed at the Jimmy Borges Celebration of Life, including singer Loretta Ables-Sayre, who was nominated for a Tony Award in 2008 for her role in the Broadway revival of "South Pacific."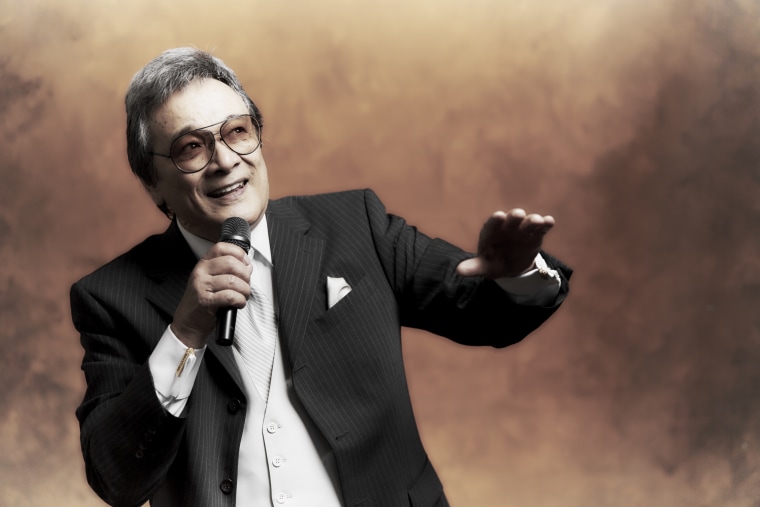 "Jimmy is the face of possibility. And when you see somebody that looks like you, coming from Hawaii, it's a huge thing," Ables-Sayre, who's of Filipino, Spanish, French and Chinese ancestry, told NBC News. "I think it's very much the way that a lot of multiracial or African-American kids felt when they saw Barack Obama as the first black president in the office. So many of them looked up at him and said, 'Wait a second it means so much to see somebody that looks like me where he is. And if he can do it, why can't I do something in this world?'"
Ables-Sayre said Borges was not only a great singer with a warm, melodious voice, but also a great showman. "And when you came to see him sing, he made you feel like he was singing the song especially for you."
"I sang along with him. People applauded. And I said, 'That's it. This is it. Forget football. I'm going to start singing.'"
She said up until the end, Borges was still mentoring up-and-comers. Before he died, Borges and his friends raised thousands of dollars to establish the Jimmy Borges Endowed Scholarship in Vocal Music at the University of Hawaii at Manoa.
In addition to his musical legacy, Borges also acted in both the 1968 original run of "Hawaii Five-O" and the 2010 remake, "Hawaii Five-0," as well as in "Magnum P.I." After Borges' cancer returned, he made one final appearance on "Hawaii Five-0" and one of the songs on his new album was featured in a recent episode.
Actor Dennis Chun, who plays Sgt. Duke Lukela in the current version of "Hawaii Five-0," said Borges was like a second father to him and also a mentor.
"Jimmy leaves a legacy not only in his music, which will live forever. But in all of us he touched. Because if we approach life with his aloha, his mana, his determination to make each day count, we can make Hawaii and this world a better place. We are Jimmy's legacy, [it's] in all of us that he touched," Chun told NBC News.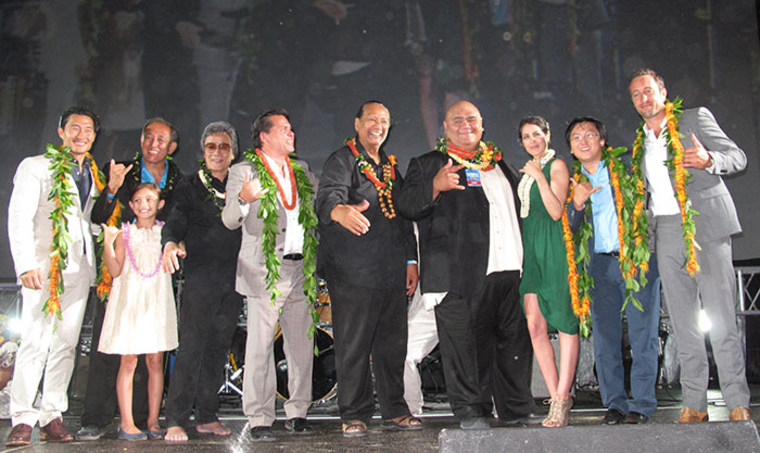 Reflecting on Borges' journey, his younger brother, Allan, beamed with pride. "Our brother orchestrated his life till the very end," Borges said. "Went out on top with four awards. His timing was impeccable. The way he faced his demise with incredible inner strength is a guide for the rest of the Borges family, and for other people to follow."
"We are so very grateful for the love and support we have received from our friends, our community and from Jimmy's fans in Hawaii and throughout the world during these final months of his life," his wife, Vicki Borges said in a statement released following his death. "His decision to live his way until the very end was exactly the right thing for Jimmy and both a gift and a lesson for the rest of us."
When Borges was asked about the legacy he wanted to leave before he died, he said he wanted to be remembered for his music, the stories he told, and how they made people feel.
"I was dying from cancer, got a call from South Africa," Borges said. A couple told him, "we came to see you 30 years ago, went to hear you sing. You answered a request for us. We walked the beach, fell in love, and now we're grandparents. We needed to tell you what an important factor you are in our lives."
"Wow," Borges continued. "That went right through my heart. They needed to tell me how important I was in their lives. How much better can a person's life be than that? If I went and died, I can just write down, 'Jimmy Borges, successful human being.'"
Follow NBC Asian America on Facebook, Twitter, Instagram, and Tumblr.