Former NBA star Jeremy Lin announced Wednesday that he has been married for about two years.
In a social media post wishing his followers and fans a happy Lunar New Year, Lin shared the news, adding the intimate wedding was the "highlight" of his life. After keeping information private about his marriage to an unnamed partner of many years, the former NBA player explained his decision to make his marital status public, writing "it has also been hard for people to not know about such a major change."
"Finally sharing this beautiful day from over a couple years ago. I'm grateful to have found someone who loves me for who I am, to embrace my unique life, and to just do life with," Lin wrote in a Facebook post.
Lin, who skyrocketed to fame playing for the New York Knicks in 2012, wrote his post in both English and Chinese and included a wedding picture
Lin did not respond to NBC News' request for comment.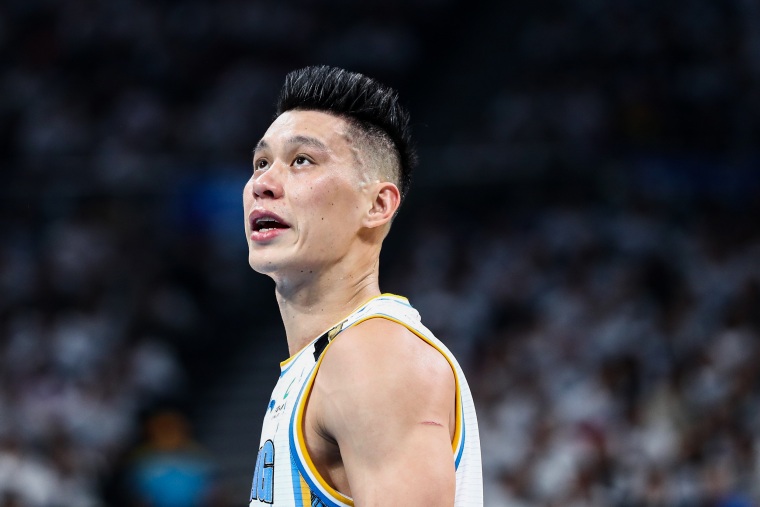 As the first American-born player of Taiwanese descent in the NBA, Lin led the New York Knicks to win seven games in a row as point guard. Lin spent the 2020 season in China playing for the Beijing Ducks, averaging 22.3 points per game and leading the team to the semifinals. 
Lin most recently signed a deal with the Guangzhou Loong Lions for the 2022-23 Chinese Basketball Association season, but announced Dec. 29 on Weibo that he is leaving the Chinese Basketball Association club.
As a basketball player who's been outspoken about representation, Lin told NBC Asian America last year about the difficulties he faced in the NBA, saying the league presents "such an uphill battle." 
"What I would really love to see conveyed to the next generation is this belief of confidence, and having a deep confidence and security in who you are, and not being ashamed of that," Lin said. "That is not something that will come naturally, because society is not going to instill that."