The brief detention of the undocumented journalist Jose Antonio Vargas by immigration authorities in Texas earlier this week helped to highlight a group that's been largely overlooked during the debate over immigration policy: undocumented immigrants from Asia.
It's estimated that of the 11 million undocumented immigrants in the United States, 1.4 million are either Asian or from the Pacific Islands. A 2009 study by the Department of Homeland Security revealed that the majority, between 2000 and 2009, came from these 10 countries:
Mexico
El Salvador
Guatemala
Honduras
Philippines
India
Korea
Ecuador
Brazil
China
According to the group Asian Americans Advancing Justice, the undocumented Asian population is relatively new to the United States, with the majority arriving in the country after the year 2000. The majority of these immigrants already had family members living in the United States when they arrived.
"What we found was that one of the primary reasons these immigrants come here is to reunite with their families," says Connie Choi, a staff attorney for the Immigrant Rights Project at Asian Americans Advancing Justice. She also noted that many undocumented workers came here for better employment opportunities or -- in the cases of people from countries like Myanmar -- because they were fleeing persecution in their native land.
"What we found was that one of the primary reasons these immigrants come here is to reunite with their families."
The 33-year-old Vargas was born in the Philippines and came to the United States to live with his grandparents at the age of 12 in 1993. He has written about how he discovered he was undocumented as teenager when he tried to apply for a driver's license. Choi notes that Vargas situation isn't uncommon, and notes the long visa wait times most Asian immigrants face.
"If I were from the Philippines and I was the brother or sister of someone who is here legally, there's about a 23 year wait to get a visa," says Choi. "For countries like China and India, the wait is 11 years."
"Ultimately we need a permanent solution and that's only obtainable through legislation," Choi continues. She says her organization is advocating for a path to citizenship and reform that would cut down on visa wait times.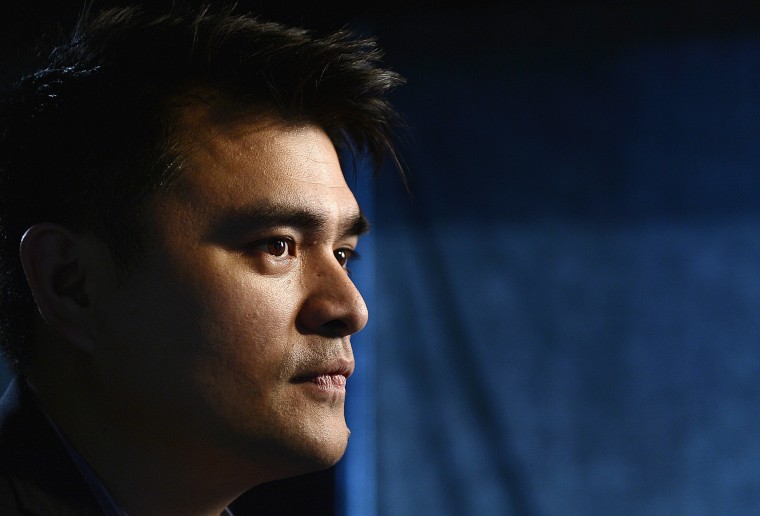 As for Vargas, he was released after being detained for most of the day on Tuesday with a notice requiring him to appear before an immigration judge. In a statement, the Department of Homeland Security explained their actions.
"Mr. Vargas has not previously been arrested by (Immigrations and Customs Enforcement) nor has the agency ever issued a detainer on him or encountered him," read the statement. "ICE is focused on smart, effective immigration enforcement that prioritizes the agency's resources to promote border security and to identify and remove criminal individuals who pose a threat to public safety and national security."