A federal judge for now has stopped the deportation of a group of Christian Indonesian nationals in New Jersey, including one seeking sanctuary in a church and two others who the church's co-pastor has said were picked up by immigration authorities in late January.
The temporary restraining order, issued Friday by U.S. District Judge Esther Salas in New Jersey, applies to all Indonesian nationals under the jurisdiction of the Immigration Customs and Enforcement (ICE) field office in Newark with final orders of removal before 2009, but who were allowed to remain in the U.S. provided they checked in regularly with ICE officials.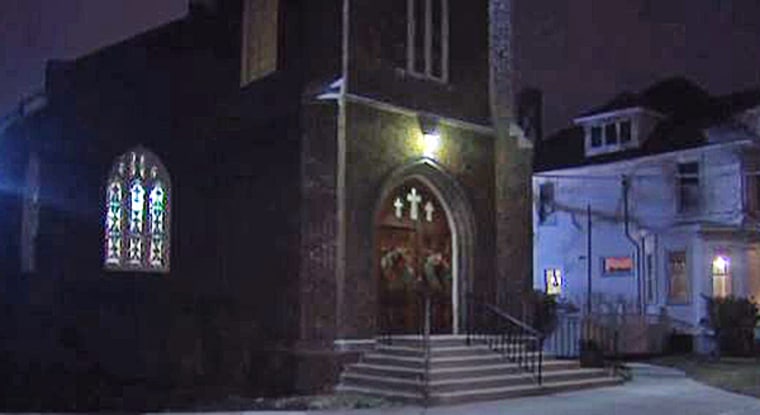 "These community members, our neighbors, are entitled to argue their case with the protections of due process, especially when the stakes are life-and-death," Amol Sinha, executive director of the New Jersey chapter of the American Civil Liberties Union, said in a statement.
The lawsuit, filed by the ACLU and Paul | Weiss, a law firm appearing pro bono, argued it was a constitutional violation to round up the Indonesians without notice on removal orders that predate a recent uptick in violence against Christians in Indonesia.
According to the 2010 Indonesia census, Christians are the largest religious minority in Indonesia, with 7 percent of the population identifying as Protestant and 2.9 percent identifying as Roman Catholic. Approximately 87.2 of the country's population identified as Muslim.
The lawsuit also claimed that a summary deportation deprives the Indonesians a chance to argue for asylum.
The ACLU said U.S. law prohibits the removal of those who'd likely face persecution or torture. The group said courts have ruled that Christians, especially of Chinese descent, would encounter this risk in Indonesia.
ICE said in a statement Monday that it was aware of the district court's decision and was considering its legal options.
"Our immigration system provides extensive legal process for aliens who have violated our laws, and ICE believes that these individuals have already availed themselves of this process and that the removal orders they received as part of that process should be executed," ICE wrote in an email.
The judge's order comes about a week after Harry Pangemanan sought refuge in the Reformed Church of Highland Park when ICE agents allegedly tried to pick him up.
That same day, Jan. 25, Roby Sangr and Gunawan Liem were taken into custody by ICE, according to the Rev. Seth Kaper-Dale, co-pastor of the Reformed Church of Highland Park.
The men arrived in the United States on tourist visas, which they overstayed, Kaper-Dale has said.
Pangemanan, Sangr and Liem are among the plaintiffs named in the suit. They all have children who are U.S. citizens, according to the ACLU.
Pangemanan joined two other men who have also been holed up in the Reformed Church of Highland Park, which first provided immigrant sanctuary in 2012.
The ACLU said dozens of Christians in New Jersey, including those in the lawsuit, identified themselves to ICE back in 2009 as part of a program granting work authorization and stays of deportation in exchange for their coming out of the shadows.
The agreement was brokered between ICE and Kaper-Dale, according to the ACLU.
Thousands of Christians in the '90s fled Indonesia as a new regime targeting Christians took over, the ACLU said.
Friday's ruling in New Jersey follows another a day earlier in a similar ACLU case brought in Massachusetts.
In that one, a federal judge barred the government from deporting dozens of Christian Indonesians in New Hampshire, who fear persecution if returned home, until they've had a chance to fight their removal.
Follow NBC Asian America on Facebook, Twitter, Instagram and Tumblr.