The federal judge who dismissed civil rights charges against former Madison, Alabama, police officer Eric Parker, who was tried twice for allegedly slamming an Indian man to the ground during a police stop last year, will unseal transcripts detailing allegations of police misconduct during the officer's first trial.
U.S. District Judge Madeline Hughes Haikala wrote in an opinion last Friday that the court will begin proceedings to determine whether Madison Police Chief Larry Muncey and Capt. Terrell Cook violated a sequestration order in the first trial, which prohibits one witness from hearing testimony of others called to the stand. But to avoid complicating a pending civil lawsuit brought by 58-­year-­old Sureshbhai Patel, who was seriously injured in the incident last year, Haikala said she will delay a decision on whether to allow a criminal investigation into alleged witness tampering.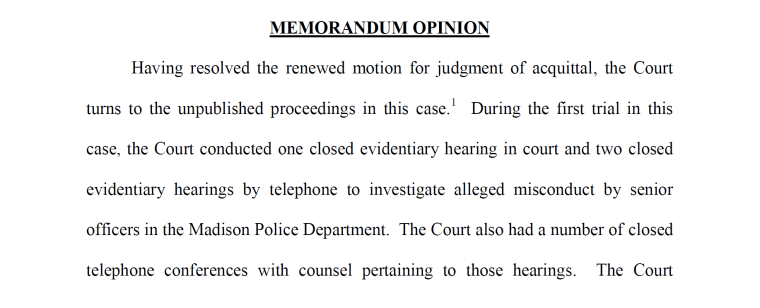 In explaining why she waited until now to release details of the closed hearings, Haikala wrote that the sealed evidence might be relevant and admissible in Patel's civil suit.
"The transcripts of the closed evidentiary hearings suggest that the story is more complicated than it appears at first blush," Haikala wrote.
A woman who answered Muncey's phone Tuesday afternoon said the chief declined to comment. Cook told NBC News that he couldn't comment because it is an ongoing case.
RELATED: Federal Judge Tosses Civil Rights Case Against Alabama Cop Accused of Excessive Force
Parker, who was accused of violating Patel's civil rights, encountered Patel Feb. 6, 2015, while responding to a call of a suspicious black man looking at garages and walking near houses. Patel, who was in from India to visit his son and grandson, testified that he did not understand English or the officers who confronted him while out for a walk.
A widely viewed police dash­cam video captured Patel's subsequent police take­down, which resulted in injuries to Patel's spine and partial paralysis.
In her 92-­page ruling Jan. 13 granting a defense motion for acquittal, Haikala wrote that it was reasonable for Parker to have investigated Patel on the basis of the 911 call, and that slow-­motion clips from the dashcam showed Patel had resisted Parker before the take­down.
Parker, 27, was acquitted after two trials resulted in hung juries. Haikala wrote that she wouldn't expect a different outcome in a third trial.
RELATED: Indian Grandfather Paralyzed After Encounter With Alabama Police
In addition to the civil lawsuit, a state misdemeanor assault charge is still pending against Parker.
Haikala's opinion, which describe the allegations of police misconduct, said that Muncey and Cook allegedly read media blogs in September that provided near word-­for-­word accounts of testimony given by Madison police officers.
After Muncey was not allowed to remain in the courtroom because he was subpoenaed as a trial witness, he allegedly sent a senior officer to listen to testimony given by other Madison Police Department officers, the document said.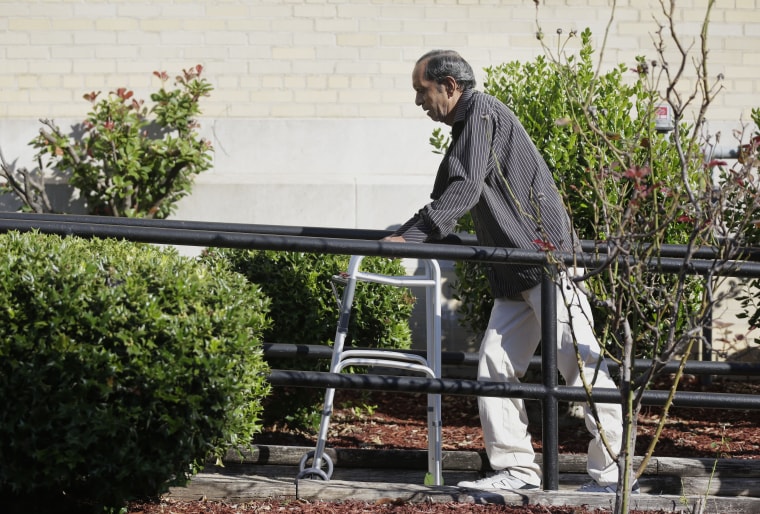 Both Muncey and Cook declined to testify during the sealed proceedings.
Haikala wrote that Muncey also acknowledged sending two emails to officers who provided testimony at the first trial. In one of the messages, which was sent to six officers, Muncey asked them to confirm reports in local media saying they testified that they supported Parker's use of force, Haikala wrote.
"Please provide me with a written statement explaining if theses [sic] reports are correct," Muncey allegedly wrote, according to Haikala's opinion. "If they are not correct, explain what you did say."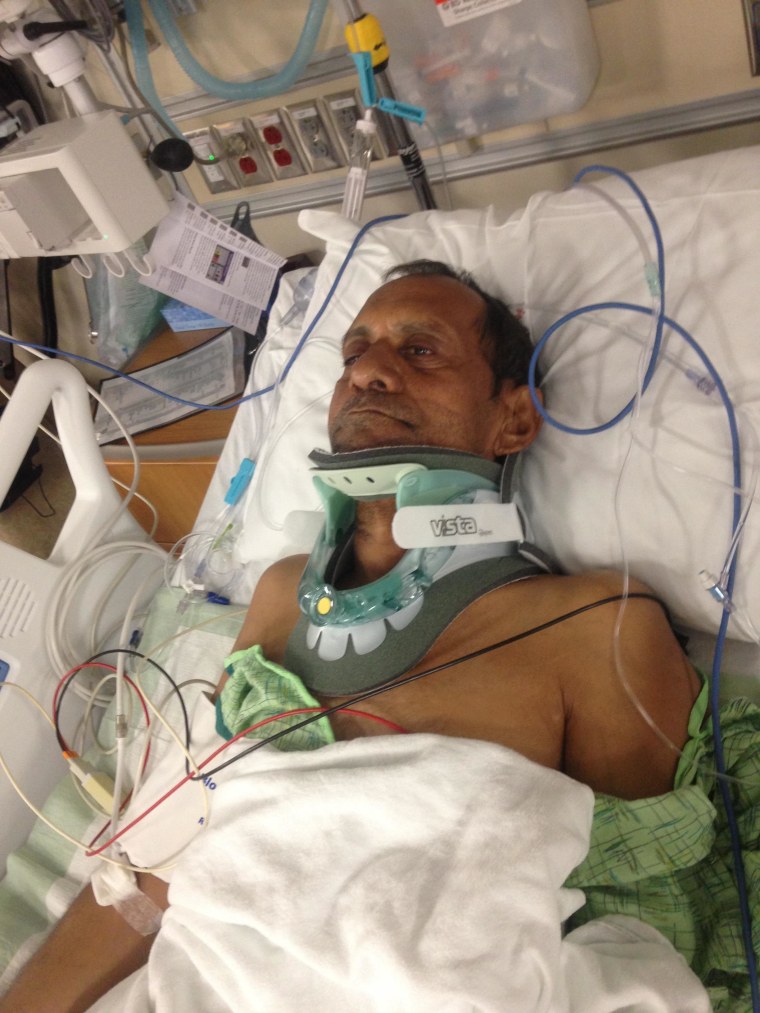 Several officers also testified that Muncey's conduct "made them nervous" and "caused them to fear reprisal for their testimony during the first trial," Haikala wrote. The judge said that while the sealed evidence was relevant, she decided to exclude it from Parker's two trials because it might have diverted focus away from Parker, shifting it instead toward Muncey and other senior officers.
Haikala added that there was no evidence that anyone tried to influence witness testimony during Parker's second trial.
"Having watched this chapter unfold, the court can say that the attorneys, the jurors and the reporters worked hard to tell this part of the story," Haikala wrote. "That work will continue as other judges and lawyers press forward to bring the complete story of this tragic series of events to a conclusion."
Follow NBC Asian America on Facebook, Twitter, Instagram, and Tumblr.