Meet the "Justin Bibis."
Pakistani sisters Saania and Muqqadas Tabaydar could be on their way to becoming household names in the country after an amateur video of them singing Justin Bieber's hit song "Baby" went viral.
So far the roughly one-minute video posted on Facebook has been viewed nearly two million times and received more than 49,000 likes and 76,000 shares.
That might not sound like a lot compared to the more than one billion hits Bieber's "Baby" music video got on YouTube.
But when you consider that Saania, 15, and Muqqadas, 13, are riding on zero celebrity, their achievement is nothing short of awesome.
"I was just listening. I kept practicing and practicing until I learned it by heart."
The two girls spoke to the BBC at their home in a very poor neighborhood of Lahore. They don't speak much English (beyond the "Baby" lyrics) and they don't go to school because their family doesn't have enough money.
Instead, they sing.
"When I heard the song I forgot to eat or drink," Muqqadas told the BBC.
"I was just listening. I kept practicing and practicing until I learned it by heart."
"This song has been really lucky for us because we've now become famous!"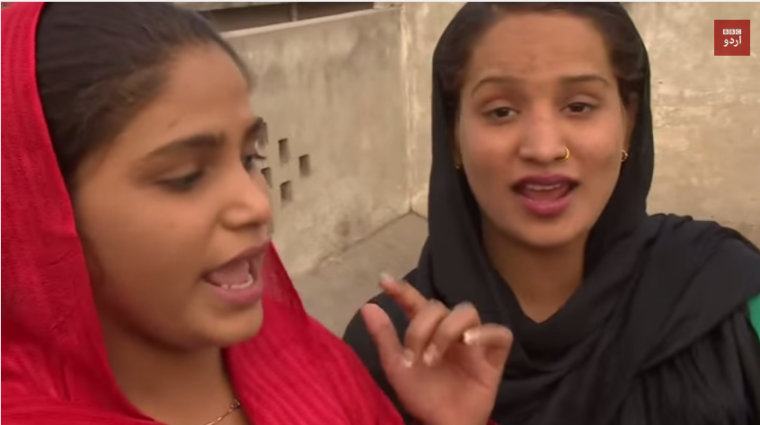 Since the video went viral, the sisters have appeared on local television, flown on a plane for the first time and even had a makeover.
A Facebook page has been set up to promote their "serious good talent."
Much of the world might be tired of Justin Bieber — who has made headlines for his run-ins with the law and diva behavior. But the girls' mother Shahnaz, who uses a pot to keep beat in the video, has a different view of the 21-year-old pop star.
"I still can't believe all of this happened to my daughters, all thanks to Justin Bieber. I like him a lot. I feel he's like my son," she told the BBC.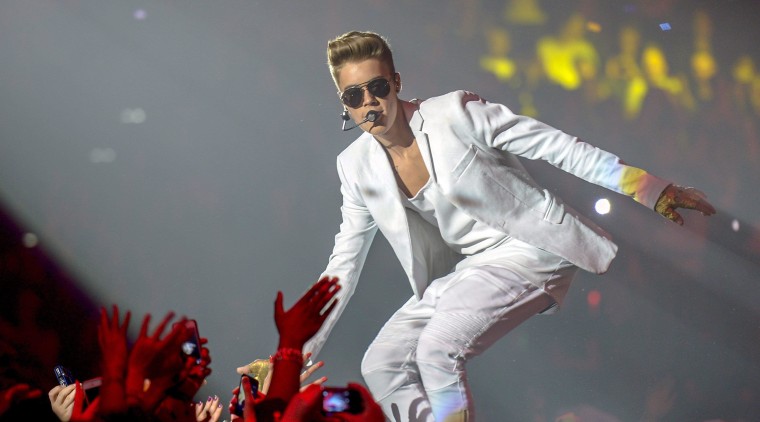 This story first appeared on GlobalPost.
More from GlobalPost:
Pakistani police arrest more than 450 parents for refusing polio vaccine
Blast at Pakistan mosque kills 29 as sectarian violence escalates
Pakistan wants to execute 500 terror convicts amid outrage over Peshawar attacks