When California Attorney General Kamala Harris announced her plans this week to run for U.S. Senator Barbara Boxer's seat, it sent a charge through the multi-cultural state, particularly the Indian-American community.
"The Attorney General's announcement certainly excites me as an Indian-American, and as a Californian," said Ash Kalra, a San Jose Councilmember, to NBC News. "To have such an outstanding public servant be the first to represent the community in such a powerful and prestigious position is something we all should be proud of as Americans."
Harris, 50, made history as the state's first female, first African American, and by virtue of her South Asian mother, the first Asian American AG. Kalra says Harris is an attractive Senate candidate to a diverse electorate.
"Kamala's reach goes deep into so many communities, including the Asian-American community," said Kalra. "Certainly, her election would be a significant sign that more and more Asian-Americans, and more specifically Indian-Americans, are becoming mainstream political leaders that represent the best of American politics."
With 3.2 million people, Indian Americans comprise the third largest Asian minority in America, after Chinese and Filipino, based on U.S. Census 2012 estimates. In four Californian cities - Cupertino, Fremont, Sunnyvale, and Santa Clara - one in seven residents is Indian American.
"Certainly Attorney General Harris' announcement will excite Indian Americans, African Americans...all Americans," said Shefali Razdan Duggal, one of the top Indian-American Democratic fundraisers in the nation who also worked for Harris' 2010 campaign, says Harris' candidacy will appeal to a broad spectrum of voters.
"Kamala's motivation is to motivate all people, within every age spectrum and each nationality, that with hard work, good intentions and decency, one can accomplish their most heartfelt dreams," she said.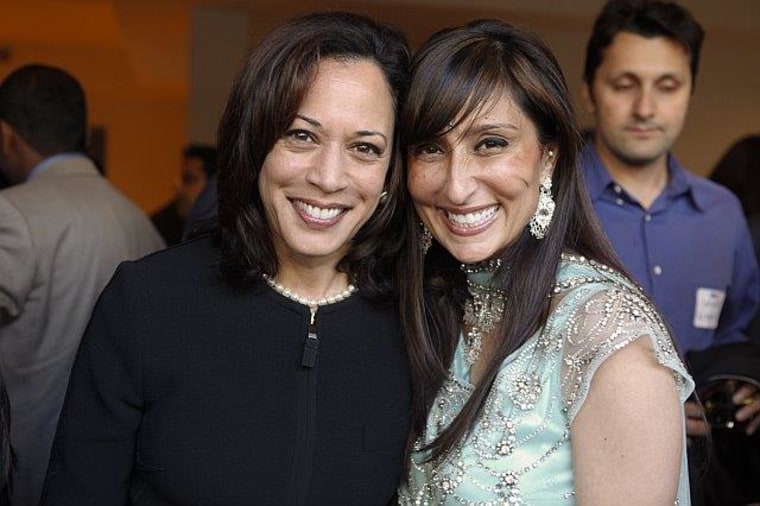 IN-DEPTH: