A Kansas man who fatally shot a bar patron from India that he called a "terrorist," according to prosecutors, and who wounded two others pleaded guilty Monday to federal hate crime charges.
Adam Purinton, 53, entered his guilty plea in Kansas federal court to a three-count indictment, which includes hate crime and firearm charges.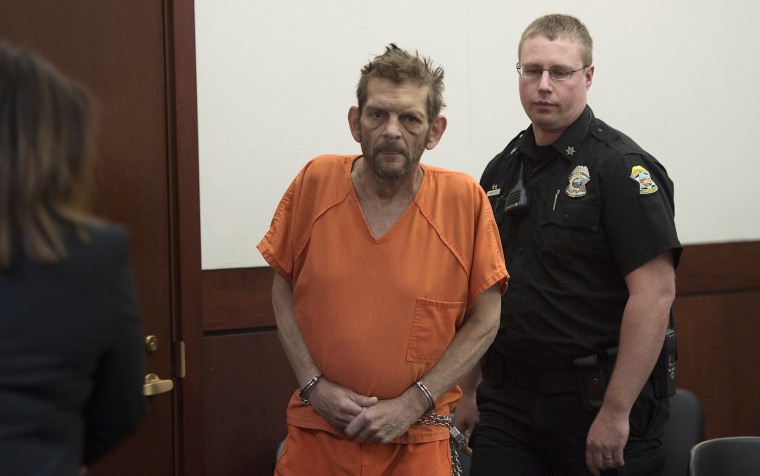 Prosecutors said Purinton fatally shot Srinivas Kuchibhotla, an engineer from India, and wounded his friend Alok Madasani, also from India, while they were at Austins Bar and Grill in Olathe, Kansas, last February.
Ian Grillot, a good Samaritan who intervened, was also shot and injured.
Purinton, who originally pleaded not-guilty to the federal indictment, admitted to poking Kuchibhotla in the chest, calling him a "terrorist" and an epithet against people of Middle Eastern descent, and shouting, "Get out of my country!" according to a statement from the Justice Department.
He then drove home, got one of his guns, and returned to the bar to carry out the shooting, the statement reads.
"In this case, the defendant embarked on a murderous rampage with clear premeditation to kill on the basis of race, color, religion, and national origin," Jesse Panuccio, acting associate attorney general, said in part. "It was a hate crime, and he is being brought to justice."
In an emailed statement, Sunayana Dumala, Kuchibhotla's widow, called the guilty plea a "significant step" toward putting an end to hate crimes. She added, "While this guilty plea will not return me to my prior life with my husband Srinu, it will put others on notice that hate never wins and that love, peace and understanding must prevail. I want to move forward from this hateful act and make Srinu's legacy that of acceptance and love for each other."
Emails seeking comment sent to Purinton's federal defense attorneys were not immediately returned.
The Justice Department said the prosecution and defense are jointly requesting that Purinton be given a maximum sentence of life imprisonment without the possibility of parole. The charges had carried a possible death sentence.
Purinton's guilty plea to the federal indictment comes just a few weeks after he was sentenced on separate state charges stemming from the case.
Details also emerged Monday of how events unfolded leading up to the death of Kuchibhotla, who worked as an aviation systems engineer and programs manager at GPS maker Garmin.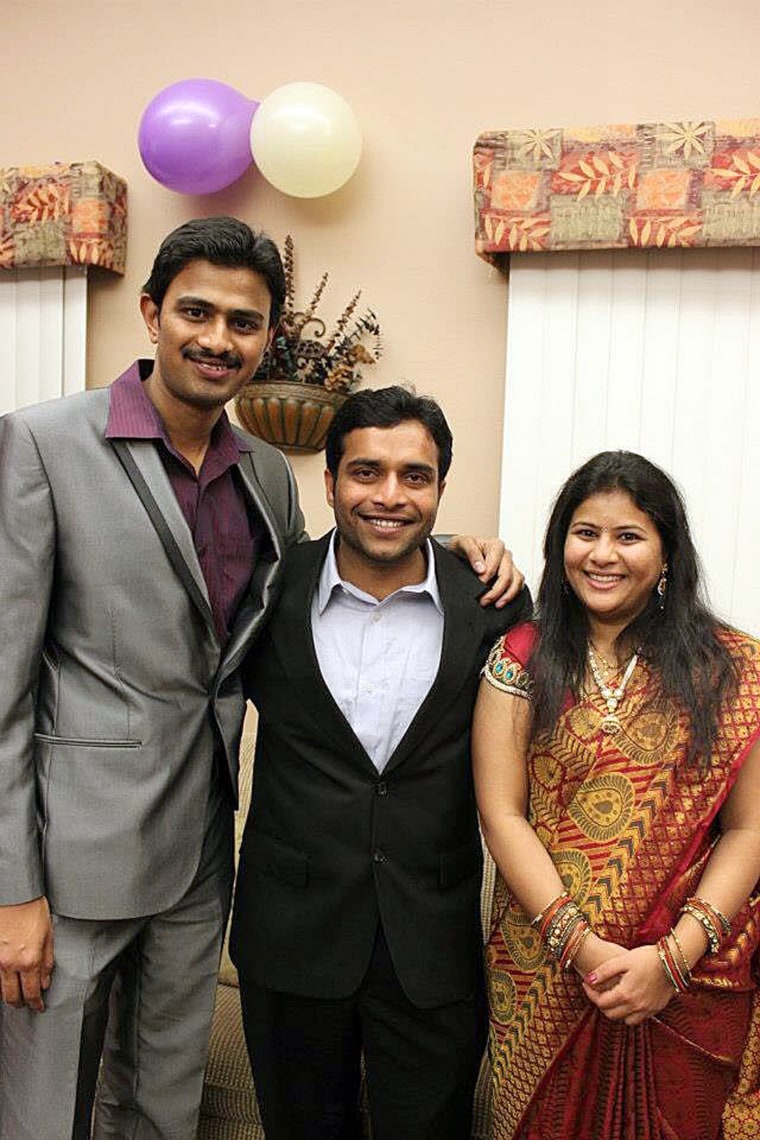 A few weeks before the shooting, Purinton had been sitting alone in the bar area of Austins Bar and Grill when Kuchibhotla and Madasani just so happened to be having a drink on the patio, Purinton admitted in his plea agreement and testified in open court, according to the Justice Department.
After spotting the pair, Purinton said to a regular sitting at the bar, "Did you see the terrorists on the patio?" prosecutors said.
On Feb. 22, 2017, the night of the shooting, Purinton sat again by himself, this time on the enclosed front patio, the Justice Department said. At a table to his right were Kuchibhotla and Madasani, to his left Grillot and several other patrons.
Purinton approached Kuchibhotla and Madasani at around 6:40 p.m., demanding to know where they were from and how they got into the country, prosecutors said.
"Purinton poked Kuchibhotla in the chest, called him a "terrorist" and an epithet disparaging persons of Middle Eastern descent, and shouted, "Get out of my country!" the Justice Department statement said.
Grillot and another patron told Purinton he needed to leave and escorted him out of the bar.
That, the Justice Department said, is when Purinton got in his truck and drove back home — to get his nine-millimeter semi-automatic pistol.
He also put on a different shirt and took a blue-and-white scarf with him to disguise his identity, prosecutors said.
A little more than a half hour later, Purinton returned to Austins Bar and Grill. Having wrapped the scarf around his face, a gun in hand, Purinton walked over to the enclosed front patio, opened the door and took aim at Kuchibhotla and Madasani, the Justice Department statement reads.
He fired off eight rounds, at least four of them hitting and mortally wounding Kuchibhotla, prosecutors said. One of the bullets also struck and injured Madasani.
Following the shooting, Purinton fled the bar while Grillot, the patron who had intervened earlier, gave chase, the Justice Department said. As Grillot caught up to him, Purinton turned around and opened fire, injuring Grillot.
Hours after the shooting, Purinton told a friend over the phone, and later a bartender in person, that "he had just killed some Iranians," according to the Justice Department statement.
Purinton admitted that he shot both Kuchibhotla and Madasani, attempting to kill both men, "because of their race, color, religion and national origin."
His sentencing is scheduled for July 2.
Follow NBC Asian America on Facebook, Twitter, Instagram and Tumblr.