Reading the Quran in English for the first time was a life-changing experience for Hasna Maznavi.
"Many of the things I believed about Islam and about my role as a Muslim were actually not in the Quran," said the 29-year-old comedy writer and teacher. "What I found in it was actually a merciful, loving god who celebrated the equality of both genders."
A mutual friend connected Maznazi with Sana Muttalib, a 31-year-old lawyer and kindred spirit. The two decided to start what they believe to be the country's first women's-only mosque - The Women's Mosque of America - housed at the Pico Union Project in downtown Los Angeles.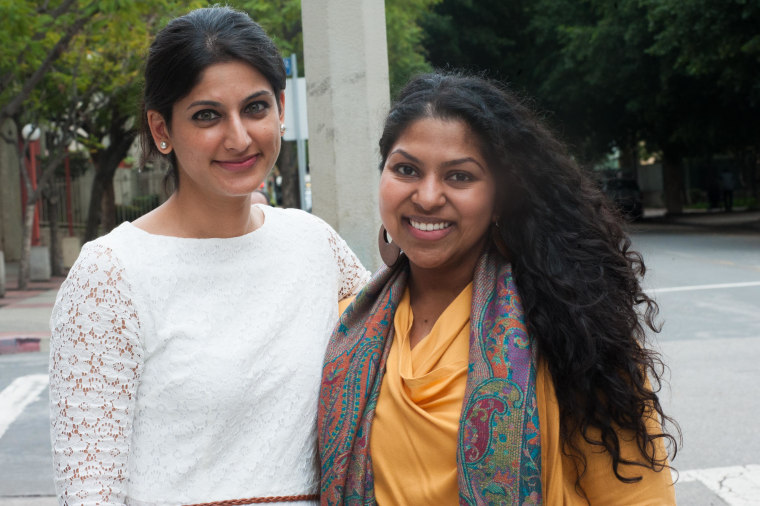 "Literally there have been times where I've gone to mosque and they will have a 10-year-old boy who has memorized the entire Quran lead the congregation in prayer," said Maznavi. "And how many times have [you] gone to the mosque and some random uncle gets up and starts speaking? If he can do it, there's no reason why we can't."
The two Muslim women - well aware of the headlines and stories about female oppression and subjugation in Islamic countries across the world - don't consider what they're doing controversial in the least. Their inspiration, they say, is actually rooted in their faith.
"The religion is often times perceived both by Muslims and by society at large as being somewhat patriarchal or chauvinistic," said Jihad Turk of the Bayan Claremont Islamic Graduate School. "What you discover when you do thorough research is that at a high point in Islamic history there was a tremendous inclusivity of women in the highest levels of religious leadership."
"all these women are realizing that they have so much more potential than they've been giving themselves credit for this whole time"
Deeply rooted in egalitarian ideals, Islam - as a practice - became skewed toward one gender over centuries of regional and cultural implementation. Today, that means even in progressive parts of the world, women are lacking from mosque leadership boards, educational programming for women is missing, and - most importantly - the actual, physical Muslim prayer space treats women as an afterthought.
"Women sometimes get relegated to another room in the basement or around the back in a certain room with just a low-circuit television [or speaker] connection," said Turk. "Women are excluded or limited in their worship experience."
Even what a woman is wearing can be up for debate.
"I've been to mosques where wearing pants was not acceptable," said Edina Lekovic of the Muslim Public Affairs Council. "Somebody would hand me a long prayer skirt to wear over my pants. [This] makes a big impression when you're young and seeking a spiritual connection only to be faced with somebody telling you, essentially, you can't talk to God unless you are dressed the right way."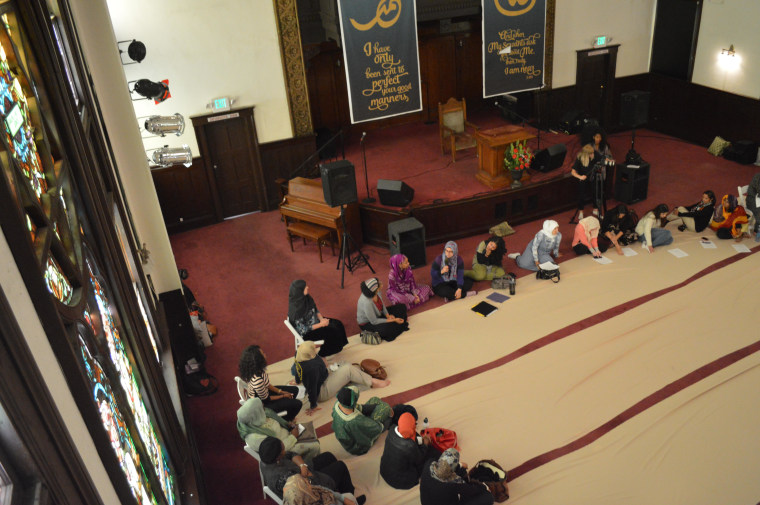 For co-founders Maznavi and Muttalib, years of attending mosque left them feeling dissatisfied with their faith. Muttalib, whose family is from Hyderabad, India, grew up going to a mosque near her Palos Verdes, Calif. home, but always noticed something was a bit off.
"I kind of started feeling, well, this is strange," she said. "I just felt like there wasn't much female engagement, if any at all."
She attended services at a number of different mosques throughout her life and noticed the same thing. Not only was there a lack of female leadership, but the physical space was unequal as well.
"I think this trickled down to the programming and the general feel and culture," said Muttalib.
Maznavi, on the other hand, grew up in a mosque in Southern California where women and men originally prayed in the same hall, and where women had equal access to the entire mosque. But as the mosque grew and obtained funds to restructure, the design changed so that men prayed on the bottom floor and women prayed on the top floor. In essence, Maznavi says, women were cut off from interacting with the main congregation.
"The architectural [divide] trickled down into the culture of the mosque itself," she recalled, "changing the mosque into a less welcoming environment."
"it makes me so proud and hopeful for what her future will hold"
For Maznavi, starting a women's only mosque has been the fulfillment of a childhood dream. For Muttalib, it's been a natural progression since studying constitutional and Islamic law during law school.
She learned how to read and interpret documents written hundreds of years ago, and - much like Maznavi - realized there was opportunity to advocate for women's rights within the faith.
"With this opportunity, all these women are realizing that they have so much more potential than they've been giving themselves credit for this whole time," Maznavi said.
That sense of empowerment, Turk says, could seep into the wider culture of the mosque as well.
"With the knowledge that they receive through this [experience], they could plug into their local mosque directly as leaders," said Turk. "[Male leaders] might say, 'Wow, we need to re-examine how inclusive we are of women so that we don't push the women in our community to do their own thing."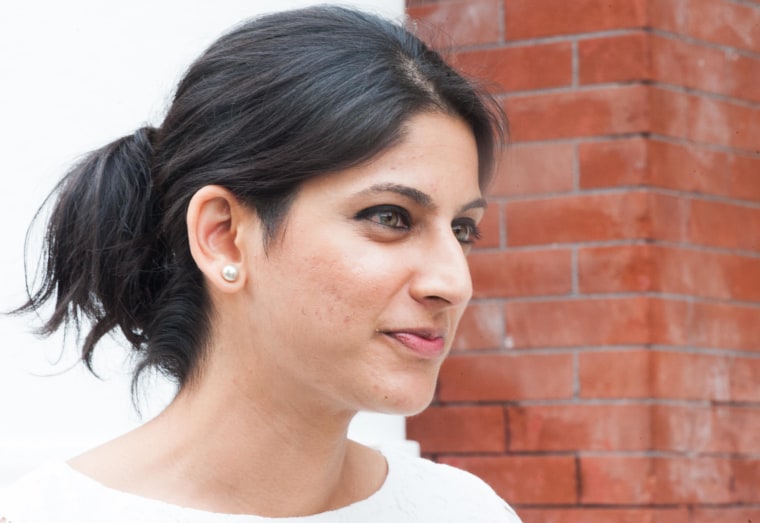 Maznavi and Muttalib see their creation not as confrontational, but rather complementary to the existing faith system. They hope this space will not only be a comfortable place for women, but also be a place for male-led mosques to consult with Muslim women when figuring out how to best serve their entire congregation equally.
On January 30, they held their first jumma (Friday prayer) service, attracting about 120 people, some from across the country. Women filled the hall to pray. A woman issued the call to prayer. And a woman - Lekovic of the Muslim Public Affairs Council - delivered the main sermon, or khutbah.
For Lekovic, the decision to actively support and engage in the Women's Mosque was personal. After having a son and realizing her second child would be a girl, she and her husband decided it wasn't enough to just raise a good woman.
"The world that she is entering is still stacked against her," she said. "But it makes me so proud and hopeful for what her future will hold not because there's a women's mosque in it but because it's one step towards fixing the world."