Kelvin Yu auditioned for his first school play when he was 13 years old. "I never aspired to any other line of work from that moment on," Yu told NBC News.
Born on Sunset Boulevard in Hollywood, the "Master of None" actor and "Bob's Burgers" writer grew up in Los Angeles. The son of two traditional Taiwanese parents, Yu said he had a pretty typical childhood.
"I wasn't rubbing shoulders with the kids of famous people. My upbringing was definitely piano lessons and homework, just as much as the next Asian kid," Yu said. It was his passion for theater at an early age, he said, that propelled him to pursue his dreams.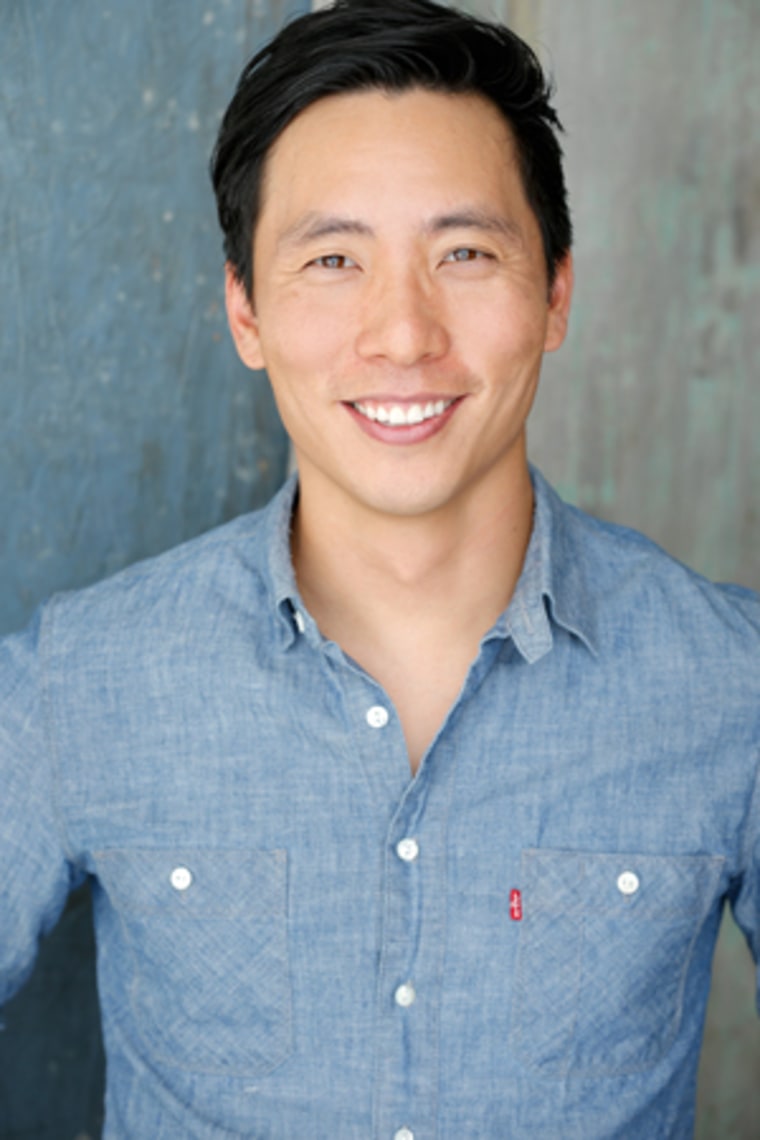 Yu performed in 27 productions before he graduated high school and went on to study theater and communications at UCLA.
But, he said, he had a tough time getting his parents on board with his passion.
"The audiences have reacted this way because I think they are starved to see a better reflection of real life."
"That is unique to many Asian contemporaries of mine and, to be sure, my folks weren't thrilled," he said, adding, as a joke, "I assume their lifelong dream was for their child to be a dancer so I really let them down when I became an actor."
Yu made his on-screen debut in 1999 on the WB series "Popular" after auditioning for the role of Freddy Gong, a 15-year-old nerd who, according to Yu, "is on par with Long Duk Dong in terms of offensiveness."
"I did several episodes of the show--greasy hair parted down the middle, shirts buttoned to the top--serving America's bizarre hunger for an under-sexed, over-educated Asian boy," Yu said. "To be fair, the show was very tongue-in-cheek and there was a good amount of self-awareness and social commentary involved. But I highly doubt most of the audience was watching it on that level."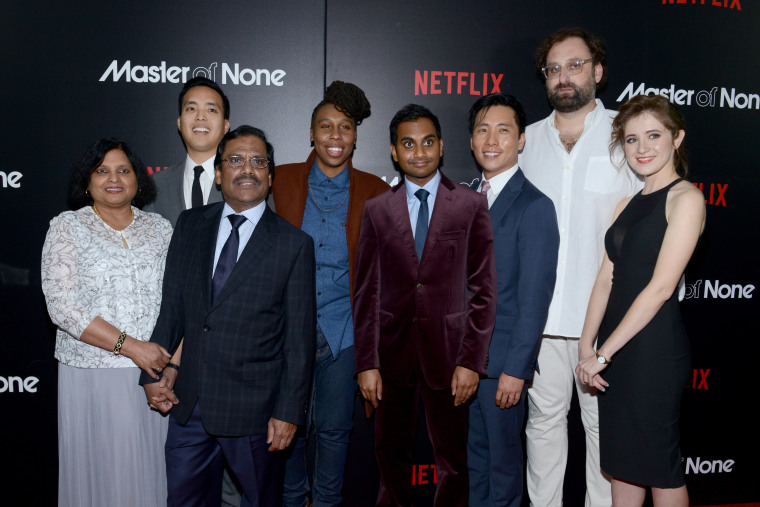 As Yu got older and continued his career, he sensed that a lot of the roles he played felt out of touch with the real Asian-American experience. "Every time I played a character who lost his marbles and killed someone out of shame, that role was actually crafted with good intentions. The problem is it was written by a writer who didn't have contact with the real Asian-American experience. So they ended up falling into the trope of the stereotypical repressed Asian man," he said.
"I think diversity has to happen on a storytelling level, not just on a casting level."
Since then, Yu has been more selective about his acting work, and says his latest role as Brian in "Master of None," Aziz Ansari's character's best friend, has allowed for a glimpse into the reality of being a minority.
"A lot of people have been writing about the show's diversity as some kind of watershed moment. I hope those people realize that when you're Asian American or African American or Indian American or LGBT, you don't walk around feeling your own diversity," Yu said. "Aziz and Alan [Yang] put their true reality on the screen, which is full of different kinds of people, and the audiences have reacted this way because I think they are starved to see a better reflection of real life."
RELATED: 'Less Dragons, More Indian People': Aziz Ansari Teases New Netflix Series
In the second episode of "Master of None," the interactions between Yu's and Ansari's characters with their parents delivers a personal look into the complex relationships of second-generation immigrants and their parents.
The episode balances the complexity and humor of the immigrant narrative in a relatable manner.
"Everyone thinks their parents are funny sometimes, but Alan and Aziz had the guts to put their money where their mouth is. What I think makes the episode so successful is that it manages to be entertaining without encasing the parent characters in some kind of manufactured comedy template," Yu said. "There's an authenticity to the performances by Aziz's parents and the actor who played my father that no network has been brave enough to put on screen."
RELATED: Primetime TV still needs more diversity
A gap in cultural experiences plays a key factor in the episode. As both Ansari's and Yu's characters learn more about their parent's origins and their journey to America, they begin to see what they have taken for granted—which is something that Yu said resonated with him.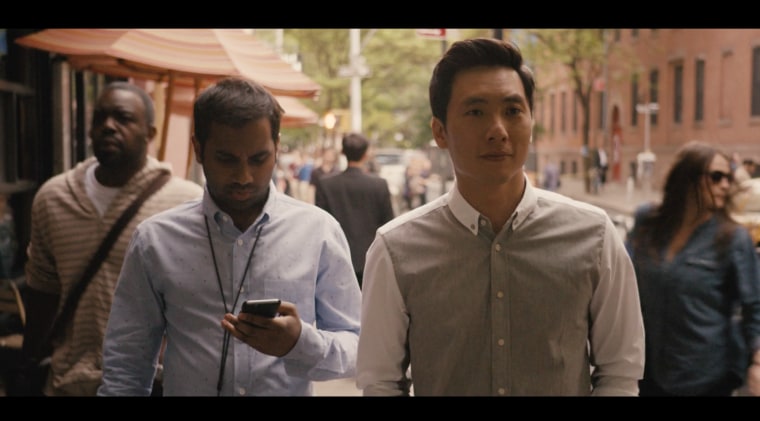 "There's a line that I adlibbed in rehearsals that ultimately ended up in the script. I say to Dev [Aziz Ansari], 'My dad grew up bathing in a river and now he drives a car that talks to him,'" he said. "It's true. I really marvel at the distance of my parents' journey. Whatever challenges people like Alan or Aziz or I experience, it pales in comparison to what our parents faced over the past 50 years. It's surreal to conceive that so much could fit into one lifetime."
Yu added that "Master of None" is presenting an experiencing that surpasses traditional archetypes. "It feels bigger than comedy or TV or entertainment," he said. "It feels like people are being validated in their experiences as the children of immigrants, and that's just invaluable."
According to GLAAD's 2015 "Where We Are On TV" report, 6 percent of broadcast series regular characters in the 2015-2016 are Asian-Pacific Islander. This season is also historic for primetime television as a network features two sitcoms whose central stories are based on Asian-American families.
"I think diversity has to happen on a storytelling level, not just on a casting level," Yu said, reflecting on the changing industry. "I'm so proud to be part of ['Master of None'], in part, because it really feels like the word 'diversity' is being used as a virtue rather than as a four-letter word or a mandate."