Justin Yoon isn't sweating the small stuff.
That includes whether or not he's selected in this week's NFL Draft.
Despite being the highest-scoring player in Notre Dame football history, the Korean American kicker is coming in with tempered expectations.
"They're not going to waste money on a kicker. You're last in line, last to be picked," Yoon told NBC News. "They're not going to call you unless they really need one. That's just how it is. There's no point in sweating it."
Drafted or not, Yoon has a history of not sweating the small stuff and keeping his eyes on the prize.
Born in Cincinnati in 1995, Yoon spent his earliest years in Korea. His father, Jiseop, was an Olympic figure skater; his mother a pharmacist. The Yoon family returned to the United States, to Nashville, in 2004.
In the South, the 9-year-old Korean experienced an immediate culture shock.
"People would ask, 'Where are you from?' You say Korea. Then people would ask, North or South?" Yoon recalled. "It was ignorance. It was still the beginning of the 2000s."
It was upsetting at times for a young Yoon.
"At the time, maybe I saw it as racism?" Yoon acknowledged. "It's just people didn't know. They didn't understand what things to avoid, what things to say. When you're kids, you're just curious."
For the most part, however, Yoon was too busy to stress out about these details.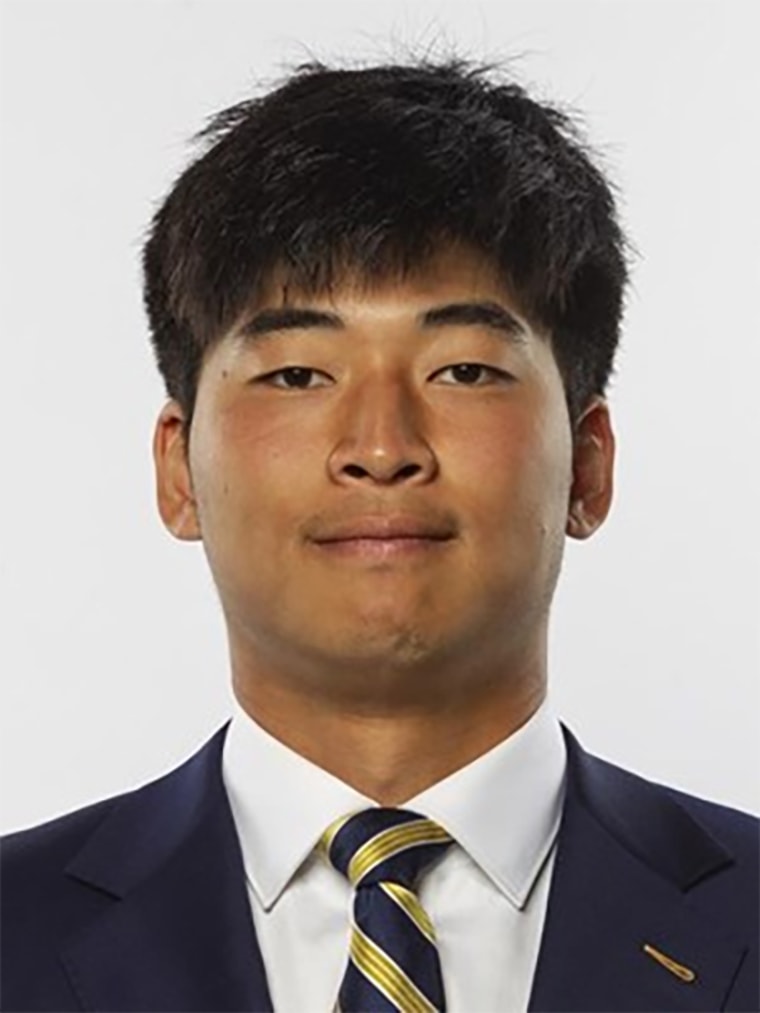 He recalled a routine that had him up at 6 a.m., then in class followed by one sport's practice, then another, then another, then homework. Then he was in bed by 10 p.m.
"It wasn't like I was angry every day," Yoon noted. "There were a lot of times when I didn't really think about it because most of my life was on a routine schedule. At the end of the day, I was already exhausted to the point that I didn't want to do anything, I just wanted to sleep."
"I practiced hockey, lacrosse and soccer in one day. On the weekend, I'd play eight games. And I'd have to finish my homework before 10," he added."What else was I supposed to do?"
This routine had a purpose though. In his senior season, Yoon was rated by ESPN as the No. 2 high school kicker in the nation. This paved the way for his admission to Notre Dame in 2015, perhaps the most iconic program in college football history. Yoon was Notre Dame's starting kicker for all four years of college.
Yoon realizes the gravity of this achievement, especially for Asian Americans.
"My grandfather told me, when I was choosing my college, he talked about how important it was to know that your body's not important only to you. It's also important to others," Yoon said. "It didn't really hit me when I first heard that. But I've started to understand what he's saying more and more. For an Asian American, it's different."
The NFL, like most major American professional sports leagues, features little Asian representation.
Yoon is attempting to be the first Korean kicker to last more than one season in the NFL. Younghoe Koo played four games for the San Diego Chargers in 2017, while John Lee suited up for a year with the St. Louis Cardinals in 1986.
Several other players declared for this year's draft are Asian American. Quarterback Kyler Murray, who was drafted first overall by the Arizona Cardinals, has a Korean grandmother. And safety Taylor Rapp has a Chinese mother.
"There's a lot of weight into everything I do," Yoon said.
If Yoon isn't drafted this weekend, he should earn an invitation to an NFL mini-camp this summer to compete for a job.
"I'm just hoping I'll get a shot," he said. "For me, that's a golden ticket."
Yoon has got a golden backup too: He graduated in January with a degree in finance.
He revealed, in the event he doesn't make an NFL team this fall, that he would "most likely not" pursue a professional football career any longer: "Even if other leagues are considered professional, it's not the NFL. The NFL is at level 10, the others are at level 1. It's that much of a difference."
Follow NBC Asian America on Facebook, Twitter, Instagram and Tumblr.