When Helen Hoang began writing her debut novel, she initially did so because of her love for romance novels. But soon, it became a way for her to process her own autism diagnosis.
"The Kiss Quotient,"released in June, follows Stella Lane, a math whiz with Asperger's syndrome who hires an escort, Michael Phan, to teach her about sex and dating, and eventually finds herself falling in love with him in the process.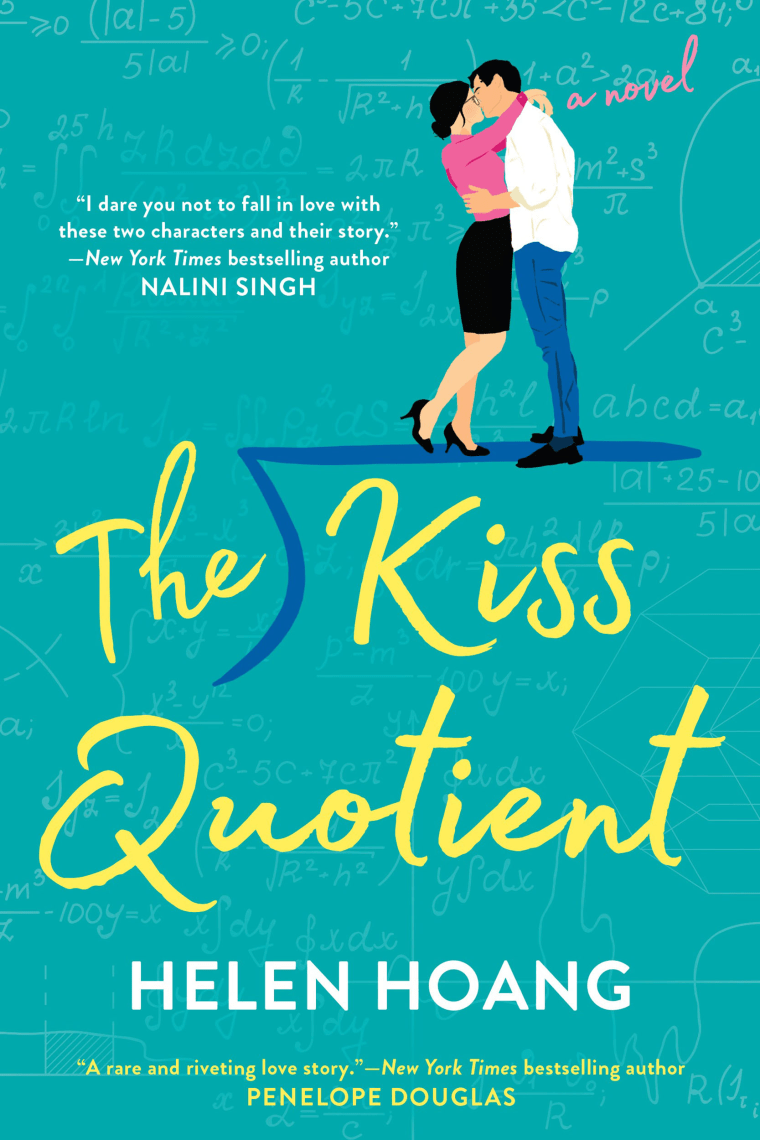 Hoang said her interest in reading romance novels began in middle school after she read Johanna Lindsey's "Gentle Rogue." She also wanted to do her take on "Pretty Woman," but a gender-swapped version.
And while the qualities of the character of Michael Phan were inspired by members of her family, she was most interested in the development of the character of Stella because she was able to give her the traits Hoang herself was concealing.
"I would tap my fingers when I was little, but I do have a pattern that I used to tap in, then I started tapping with my teeth because you can't see it, and that's something that Stella does throughout the book," Hoang explained. "I gave her my mannerisms, my tendency to be logical and literal, and my social anxiety."
She added that Stella helped her understand and process her autism more clearly.
"There's a part in the book where she goes through a 'fresh and fabulous' phase where she tries to make herself like everyone else, and I was doing that too until I had a self-realization that I've been hiding myself," Hoang said. "Having her realize how foolish that is was healthy and self-affirming for me. Going through that journey was good for her, but good for me as well."
Hoang said another reason she created Stella is because she wanted to feature a heroine on the autism spectrum, and felt like there was a lack of accurate representation of people on the spectrum, specifically among women.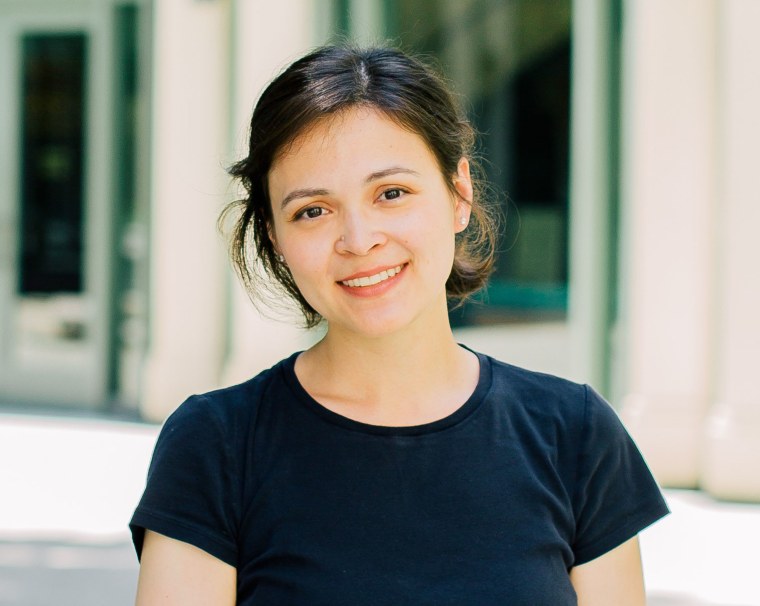 From speaking to other women in the community, Hoang said she learned others also hide their traits and symptoms like she did.
"From my own experience, women are under more social pressure to conform so even if we're on the spectrum, we're pushed to the max to fit in," Hoang said. "For that reason, I think it's important to build awareness and portray what it looks like so people who need the diagnosis can get it."
Recent studies have found differences in how autism is diagnosed based on gender, including a 2012 study by cognitive neuroscientist Francesca Happ of King's College London that found girls were being diagnosed based on different criteria from boys.
Wendy Fournier, president of the National Autism Association, said while historically women are less diagnosed than men, it does not mean they don't have the same symptoms as men would.
"The girls that are affected are much more severely affected," Fournier said. "They're less frequently diagnosed, but when they are, it seems like they have a much more severe form of autism in some cases."
Raising awareness through media, Fournier said, can be one way to help people better understand the autism spectrum. Children's shows like "Sesame Street" have made the effort to introduce a character on the spectrum, which can provide an educational tool for younger viewers.
But shows aimed at broader audiences, she added, can have the opposite effect by portraying people with autism as having the same characteristics while ignoring the varying symptoms of different types of autism.
"The problem is with the more serious and severe side of the spectrum, none of this is funny." she said. "I don't know if we're ever going to see an accurate portrayal because who would ever want to watch it?"
When it comes to media, not only is accurate representation needed, but also positive representation so that they know it's not bad to be different.
Fournier, whose own daughter is on the spectrum, said if the media truly wants to accurately represent autism on screen, a documentary would be the best way to show it. For fictional representations though, she notes it's important to have people behind the scenes who understand the autism spectrum, whether they have the diagnosis themselves or have done extensive research.
"For some of us, we're not living in a sitcom world, we're living in a never-ending frightening movie," Fournier said. "We can't allow the public to become complacent when they hear the word 'autism'. We need more people who understand autism to show people what it's really like."
That's something Hoang said she's been aware of since noticing the limited portrayals of autistic characters in media. "Two stereotypes I've seen is that autistic people are geniuses. Some autistic people have average intelligence and I think don't think that's right to say they all are because those who aren't might feel disappointed. Another is that autistic people lack empathy or heartless," she explained.
Hoang said she hopes continuing to write these books will not only help her continue to understand her condition, and create a more inclusive and authentic representation of the Autism community.
"Growing up undiagnosed is hard and really lonely and I think I might've been given tools to better navigate life if I knew early," she said. "When it comes to media, not only is accurate representation needed, but also positive representation so that they know it's not bad to be different."
Follow NBC Asian America on Facebook, Twitter, Instagram and Tumblr.