Before making his debut film focusing on the impact of modern architecture, the director known as Kogonada had thought about the power of buildings for years.
"There is something about architectural spaces that I've responded to but not in a professional way or an academic way," the director told NBC News. "It was just something I've responded to as a lay person."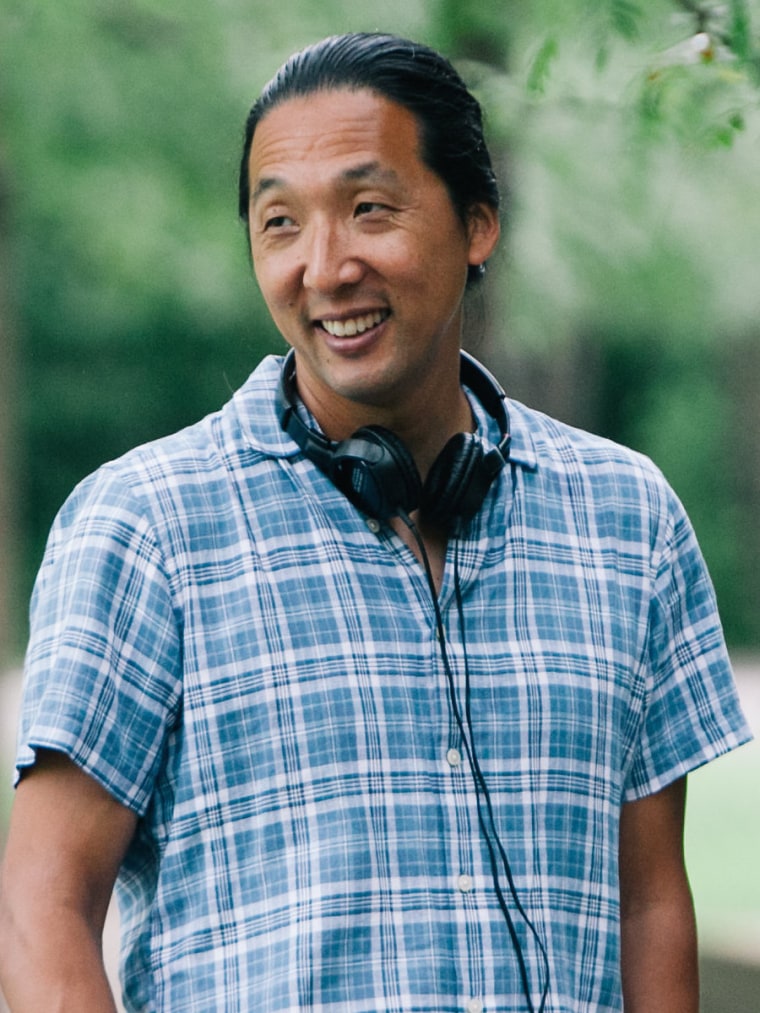 But despite his attraction to architecture, the Korean-born and Midwest-raised director said that he hadn't been to the Indiana city of Columbus, where his new film "Columbus" is set, until just a few years ago. The city has been revered by architects around the world since the post-World War II era, when renowned architects like I.M. Pei and Harry Weese designed the buildings that still line the streets, according to the American Institute of Architects.
"If you're from the Midwest, you take [Interstate] 65 and you pass Columbus all the time," Kogonada said. "I knew once I visited that this would be this incredible place to shoot a film for all kinds of reasons, including [exploring] the effect of modernism on a place."
Simply titled "Columbus," the resulting film opens on Aug. 4 in New York and Los Angeles and stars John Cho as Jin, the son of a renowned architectural professor who falls gravely ill. Jin is forced to temporarily leave his job in Seoul to travel to the Midwest to sit at his father's bedside. While in Columbus, he meets Casey, played by Haley Lu Richardson, a 19-year-old local who revels in her hometown's unique history while also juggling her personal ambitions with her troubled home life.
"I think in the Asian culture there's that sense of responsibility, and it's not just Asian culture, I think everyone feels that bond [with their family]. I knew that I really wanted Casey wrestling with her responsibility to her mother," Kogonada said. "For me, there's this obvious death of a parent in the film, but there's also this smaller, [figurative] death where this daughter has to figure out what to do."
Kogonada credits Richardson's performance for bringing Casey to life. "It's a role that requires a certain kind of presence," he explained. "I had told her, 'there are not a lot of things that you can hide from' and she just really had to be present."
The director also had an exacting vision for Cho's character. "I knew I wanted him to be from overseas, and I knew I wanted him to be international and not foreign in that sense," Kogonada said, adding that he was very particular about the character not having an Asian accent.
"I wanted this character to feel genuine," he added.
Jin's international perspective is similar to Kogonada himself. The director, who has always used an alias professionally, was born in Korea and moved to the United States with his family as a toddler. He says now that he did not expect the name to give him the air of mystery he currently has in the independent film world.
"At this point, the name almost creates more attention while my desire is to create less attention," he said, adding that he has had mixed feelings about his legal name for years.
"There's a lot in relationship between names and your own identity and cultural identity," he said. "I don't want to go into it that much, but there is."
Primarily known for his video essays on cinematic greats like Hirokazu Kore-eda and Ingmar Bergman, Kogonada had been thinking of making the jump to feature films for some time. Despite that, Kogonada admitted that he was surprised at just how difficult it was to find financing for a film featuring an Asian lead.
"I think the people who finance these films don't see any value in [films with Asian leads]," he said. "I don't think that I realized I would have people explicitly say that."
"I think the people who finance these films don't see any value in [films with Asian leads]. I don't think that I realized I would have people explicitly say that."
It was particularly hard, he said, to sell producers and financiers on Jin's personality. "The Asian males that I have been around love conversations about life and philosophy and just those sort of things, but those are hardly represented of in American cinema," Kogonada noted. "There's needs to be a way to do that."
One producer who was instantly intrigued was "Star Wars: Rogue One" screenwriter Chris Weitz, who had met Kogonada shortly before the later began writing his script, Kogonada said. Weitz would later also be the one to suggest Cho for the leading role.
"I was so fortunate, because it was really about his generosity of attention. He's a big part of the Hollywood world, but he is also a huge cinephile," Kogonada said. "He was able to give his attention and throughout that process I was able to start working on something and he was willing to read it."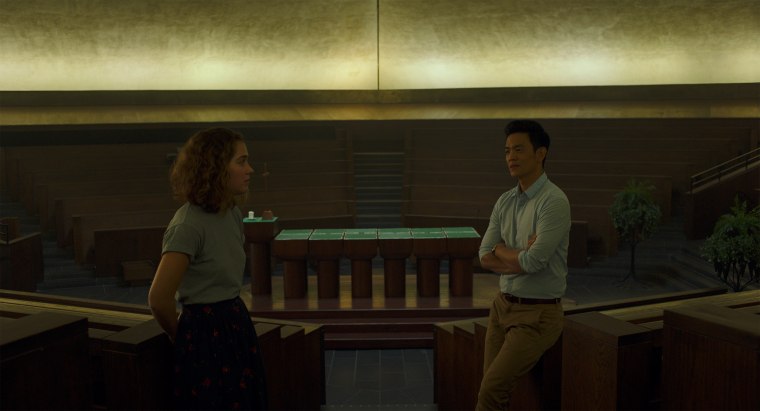 While "Columbus" is not an explicitly political film, Koganada realized that the script intersects with the current political climate and conversation in two significant ways.
The first is Richardson's character's white working class roots and her struggle to keep her family afloat as her mother struggles with addiction. The second is that the real Columbus, Indiana, is the hometown of Vice President Mike Pence.
"While we were shooting, we were saying of course this isn't going to be relevant, he isn't going to win," Kogonada recalled. Both of Kogonada characters talk about the impact of architecture on the community throughout the film, and Kogonada added that Pence and the election results added to the conversation in interesting ways.
"There is that question of 'Does art alter us?'' he noted. "There are two sides of that, and to what awakens us to something more."
Follow NBC Asian America on Facebook, Twitter, Instagram and Tumblr.