When others question my surname, I quickly disclose my Korean-American adoptee status before they check my left ring finger. At one job interview, I was told: "You don't look like a Heather Schultz. I was expecting you to have blonde hair and blue eyes."
My identity remains a challenge for many people who learn my name before they meet me. I can almost see the preconceived notions associated with "Heather" dissipate as they take in my almond-shaped eyes and dark, straight hair. I do my best to smile and shake their hands confidently. I try not to let it show that for years, my identity was a challenge for me too.
Early on, I embraced my Korean heritage, even as a child. My Korean Barbie, dressed in a magenta and green Hanbok gown with an embroidered gold pattern on the bottom, was always my Barbie of choice amid the crate of white Barbies in my basement.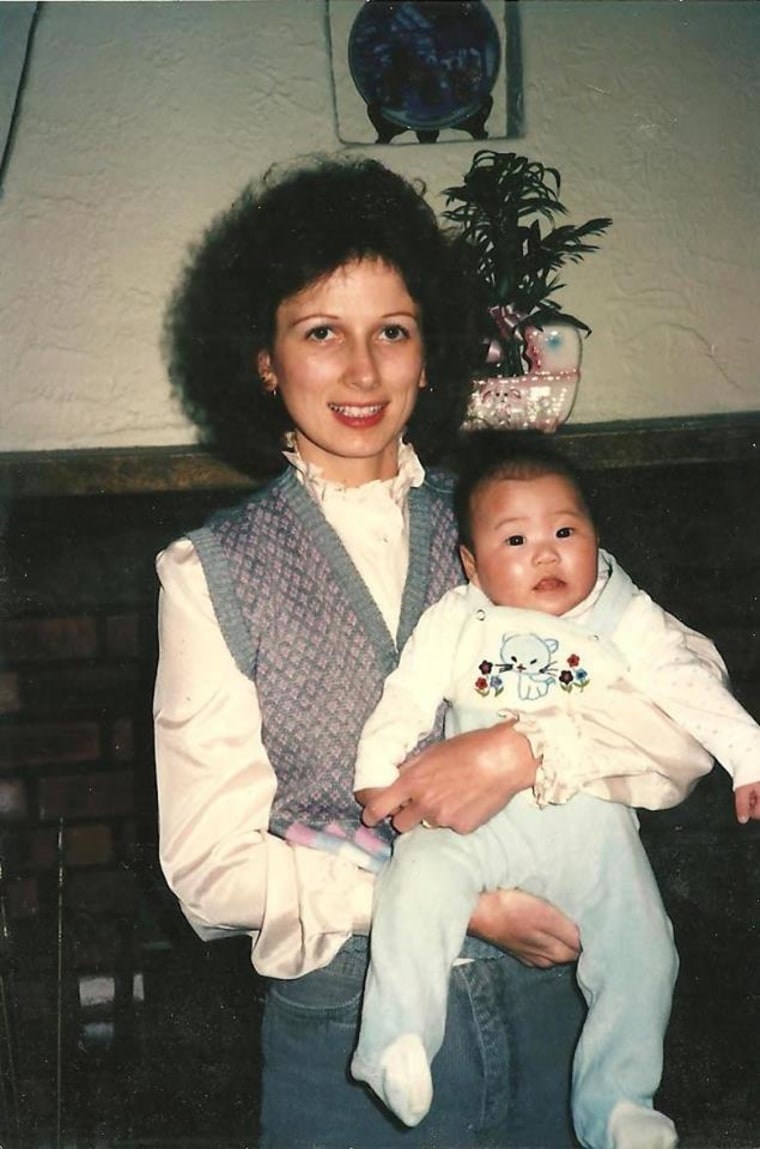 As I grew older, my sense of identity shifted. There were times I yearned for greater acceptance from my white, adoptive family, maybe even to look more like them. The first woman to play a maternal role in my life — my birth mother in South Korea — brought me into this world, then gave me up for adoption. The second woman — my mother — brought me to the U.S., then died due to multiple sclerosis at age 39 in 1995.
Since my mother hadn't been a natural birth candidate due to endometriosis and multiple sclerosis, my parents adopted me from Seoul in November 1984. Determined to pick me up at the airport in New York, my mother concealed the disease that kept her restricted to a wheelchair, propping her leg up in a fake cast borrowed from a cousin, to deflect any suspicion from the adoption agency that she wasn't healthy enough to adopt me.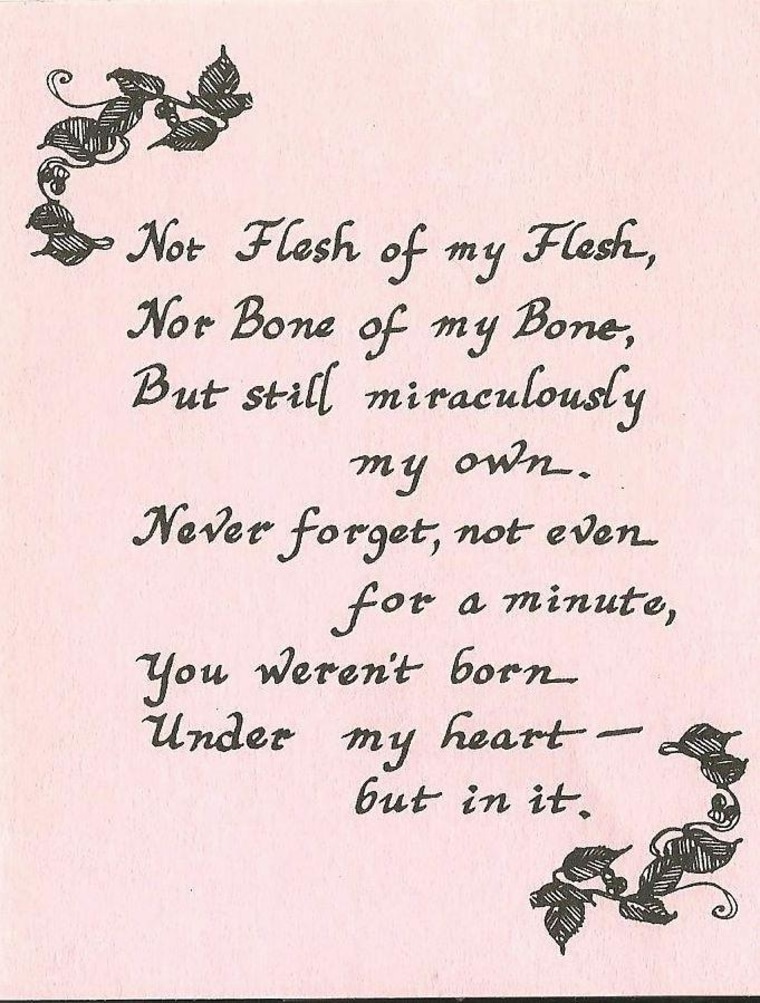 I was just 4 years old when her condition began to worsen in 1988. For most of my life, she'd been a superhero to me, like my favorite cartoon heroine, She-Ra. But her "powers" soon faded, and my memories in the years that followed are framed by her illness. I remember visits to her nursing care center in Long Island with my Aunt Margaret, leaning in to hear my mother struggle to speak despite the hole in her trachea for a feeding tube. I remember her wooden piggy bank, heavier each visit with that week's Bingo earnings. I remember wishing just once, she would win while I was there.
I remember showing her my latest drawings — Disney characters like Princess Jasmine I would trace from coloring books and re-draw free-handed. My mother's face would radiate pride as she took in her only daughter's projects. I remember my Aunt Margaret leading me up to her open casket and holding my hand as I said goodbye.
I remember thinking this is what mothers do - they leave you.
My stepmother was my third maternal figure. But our chances for a lasting connection died quickly after she told me, "Your mom shouldn't have adopted you. She knew she was really sick." My grandmother — the first woman to hold me when I'd arrived from South Korea — tried her best to fill the maternal void, welcoming me into her home years later. But the pattern was ingrained in my brain. I remember thinking this is what mothers do — they leave you.
Although my mother didn't abandon me, I was lost after her death. I'd always straddled two racial worlds, but her presence had grounded me in one. She'd once gifted me a yellow customizable book called "I Like Me." I would flip through the pages of family photos and the same fact always stood out to me: I didn't look like I belonged.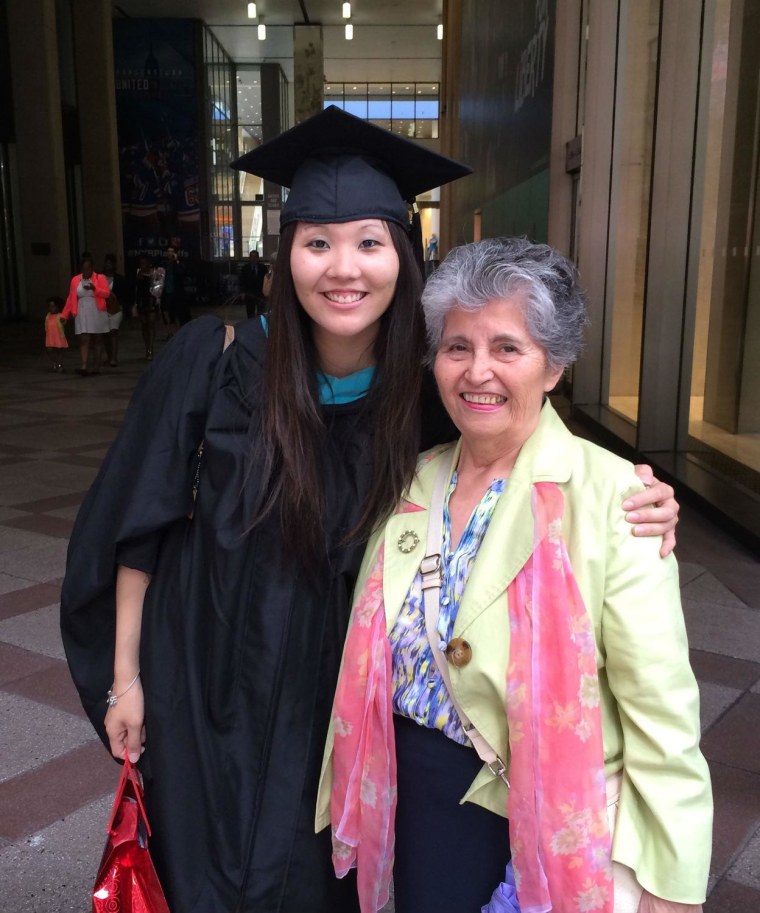 That idea took root as I filled out school forms, leaving the "history of illness" fields blank. Third grade marked my first exploration into my heritage — a geographical and historical report on South Korea. I was naturally curious about the origins of my beige pigmentation, slanted eyes, high cheekbones and pin-straight black hair, but too young to make sense of the world I came from and the world I inhabited.
So I hid. I hid behind my closed bedroom door from the stepmother who saw my presence as a mistake. I hid behind the pulsating bass beats and intoxicating rhymes of Lauryn Hill, Tupac, The Notorious B.I.G., Jay Z, Nas, Eminem and DMX. I hid behind baggy pants and bandanas, cloaking my form from prying eyes.
They had my birth mother's name. My parents have a story. I have siblings.
Over time, I realized I was not alone. The inspirational reunion stories of Korean-American adoptees — like Los Angeles-based rapper DANakaDAN (Dan Matthews) and twins Samantha Futerman and Anais Bordier — brought backgrounds like mine into the mainstream. The ability to share experiences and identity struggles with fellow adoptees on Facebook showed me there were others who felt the same way I did.
I'm finally ready to stop hiding. I celebrated my 30th birthday this summer by launching a quest for my roots. I contacted my U.S. adoption agency and submitted a birth parent search request to a South Korea-based agency. A social worker emailed me with information I never would have guessed: my birth father lost his job when I was born and couldn't support three children. They had my birth mother's name. My parents have a story. I have siblings. The realizations took time to sink in. But they spurred me into action.
Even if my birth family prefers to stay hidden, which they might, I need to see this through. My whole life has been a series of stories in which I didn't belong because of what I didn't know. I'm ready to fill in the holes. I'm ready to tell the rest of my story.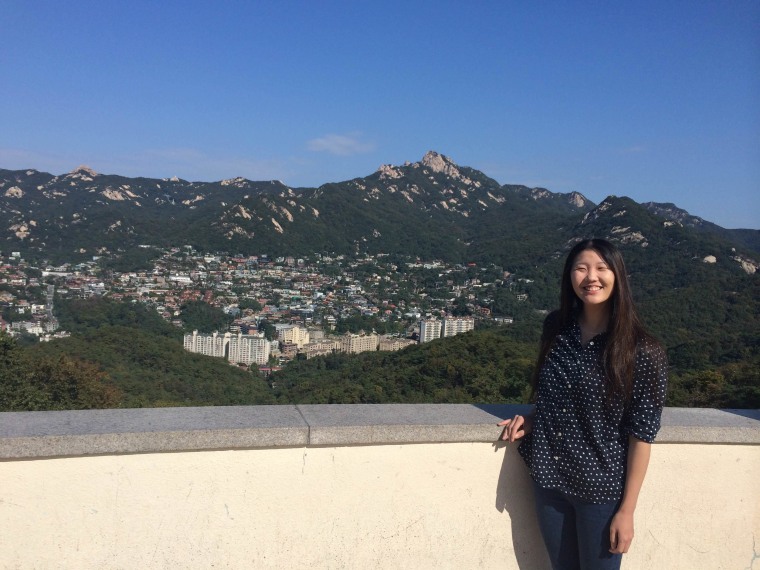 The writer is currently on a three-week trip to South Korea, where she is researching her birth family's stories in the hopes of finding them and reconnecting with her country of birth.