Going to the Olympics opening ceremony has always been a dream for Ella LeVeque, and in February, she'll have that opportunity — an opportunity that's significant in more ways than one.
LeVeque, 31, and her husband Tony will soon make the journey to Korea for the first time as a married couple after having met there in 2013 while part of a trip for Korean adoptees and their families organized by the International Korean Adoptee Service (InKAS), a nonprofit aimed at supporting and advocating for Korean adoptees around the world.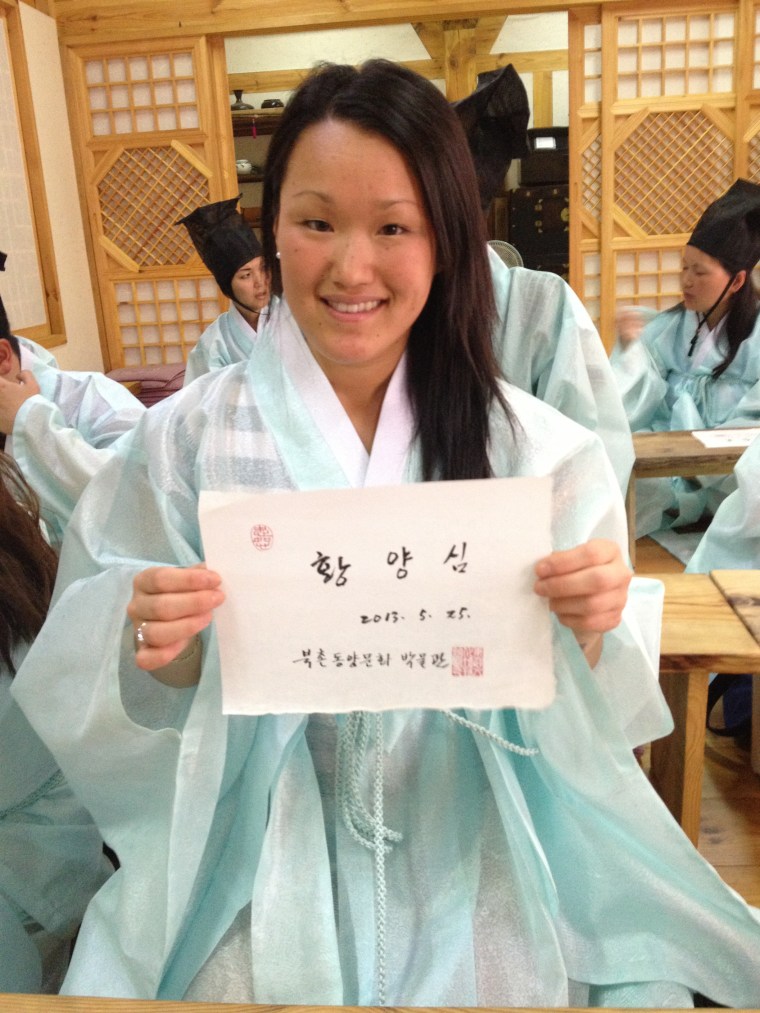 "The Korean adoptee community is very unique in that you can instantly connect with and relate to a lot of different people with different backgrounds, but who all share that one similar thing: that we've been adopted," LeVeque said.
The February 2018 trip to Pyeongchang, organized by InKAS, is scheduled to take place over the course of nine days and will include Olympics events and tours around various sites and villages. The group also hopes to connect with Olympians who are adoptees, like hockey player Marissa Brandt.
Keziah Park, InKAS' affairs coordinator, said the Olympics trip is an extension of the "motherland trips" that InKAS has organized annually for nearly two decades.
"In the beginning, a lot of the trips were based on finding biological families and reuniting, and now it's more oriented toward the children of Korean adoptees," Park said. "They're starting their own families, they're young parents, so they really need an eventful reason to come to Korea with their families, like their spouses and in-laws."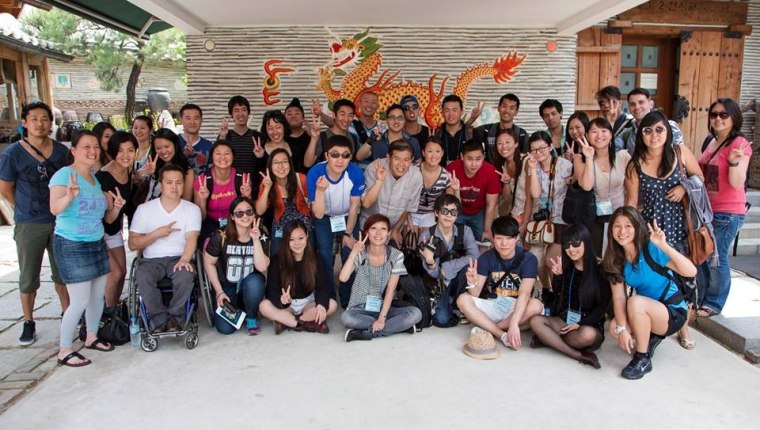 Park said that InKAS aims to plan three to four trips each year, the largest being their summer trip that has brought up to 60 people to Korea. Previous trips have varied in terms of sponsors who have helped cover different costs.
The Olympics trip is expecting between 30 and 35 participants, including LeVeque and her husband.
"We definitely want to have a family someday, and we would want to share Korean culture with our kids," LeVeque said. "We feel blessed to be able to experience our culture and heritage and are proud of who we are both as Koreans and adoptees, and we are extremely grateful for the opportunities InKas has provided us."
According to data from the Korean Ministry of Health and Welfare, more than 160,000 children were adopted from South Korea between 1953 and 2007, following the Korean War — the majority of which were adopted into American homes.
InKAS is one of several organizations aimed toward connecting Korean adoptees with one another and with their birth country. Founded in 1997 by Park's mother (and coming off of the work Park's grandmother did starting and running one of the country's first orphanages), InKAS began with the goal of welcoming adoptees back to Korea at a time when Park said the country wasn't entirely prepared to do so.
"In the mind of a lot of Koreans, they were like, 'You were adopted into one of the most richest countries in the world. You're full, you have a career, you have money, you have a job. Why would you ever want to come back to the motherland?'" Park explained. "That's when the need for an organization like InKAS — and others that started around the mid to late '90s — started to develop."
Initially, InKAS focused on simple tasks such as airport pickups and translating birth certificates. These days, the needs are more complex, ranging from helping adoptees obtain Korean citizenship to helping the adoptees who've connected with their biological families maintain those relationships.
We feel blessed to be able to experience our culture and heritage and are proud of who we are both as Koreans and adoptees.
The InKAS trip is set to begin Feb. 7, 2018, with the Winter Olympics opening ceremony scheduled for Feb. 9.
This will be the second time the Olympics have been held in South Korea. In 1988, Seoul played host to the Summer Olympics, which led to public outcry at one point from Korean media and politicians after NBC's Bryant Gumbel mentioned Korea's "exportation" of orphans on air.
Follow NBC Asian America on Facebook, Twitter, Instagram and Tumblr.