Some Laotian Americans and Hmong Americans are cautiously optimistic about President Barack Obama's visit to Laos next week. Obama will be the first U.S. president to visit the country, according to the White House, with stops at the U.S.-ASEAN Summit and the East Asia Summit, bilateral meetings with President of Laos Bounnhang Vorachith and other key officials, and a town hall meeting at the Young Southeast Asian Leaders Initiative Summit planned during his trip.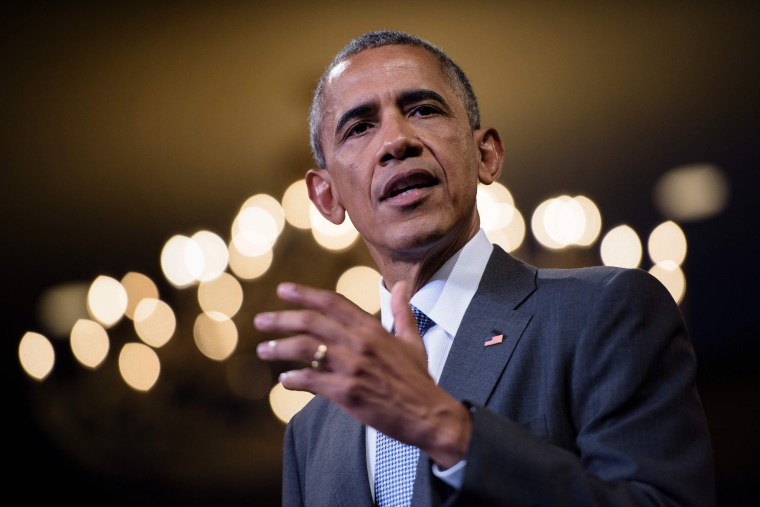 "As a second-generation Laotian American, I am excited for this historical moment as we watch the first U.S. President visit Laos," Jonathan Vorasane, Laotian American National Alliance (LANA) board member, told NBC News. "I hope that it brings more visibility to issues that are facing the community since it has been 40+ years of Laotians immigrating to the United States."
Some feel that the community's reaction may split along generational lines because of the secret war in Laos during the Vietnam War. "Veterans groups and first generation are still resolute in having no normal trade relations with the communist government of Laos," Seng Alex Vang, lecturer at University of California, Merced, told NBC News. "Whereas second generation are more likely to see [that normal trade relations] may provide opportunities for the people of Laos."
RELATED: Here's Why President Obama Is Pivoting Toward Southeast Asia on Policy
Community members see the visit as important for reconciling the two countries. "The visit of the President might help the former refugees from Laos and the government of Laos to speed up their long overdue reconciliation process. The war ended more than 40 years ago," Asian American studies professor emeritus Kou Yang of California State University, Stanislaus told NBC News. "The U.S. should assist Laos to rebuild itself after the secret war. Bring Laos closer to the U.S. and closer to the more than 560,000 former refugees from Laos in the U.S. These refugees have already contributed much to the people of Laos. Each day, thousands and thousands of dollars are sent to Laos. Many schools and libraries are built by former refugees to the people in Laos."
Other concerns for community members include continuing cleanup of unexploded ordnance dropped during the secret war, human trafficking, increasing development and trade, and the possibility of a repatriation agreement that would allow former refugees who are not U.S. citizens to be deported for committing aggravated felonies, according to Vang.
There are 301,286 Hmong Americans and 260,247 Laotian Americans, according to 2014 U.S. Census Bureau data.
Follow NBC Asian America on Facebook, Twitter, Instagram, and Tumblr.
Correction: An earlier version of this story stated that Kou Yang teaches Hmong-American studies at California State University, Stanislaus. Yang teaches Asian-American studies.