The nation's largest annual Hmong-American celebration is now underway.
Founded in 1999, the Hmong International New Year began as a way for the local Hmong community to celebrate the new year and promote Hmong culture and heritage. The event, which opened Dec. 26 in Fresno, California, now attracts people from across the country, according to organizers.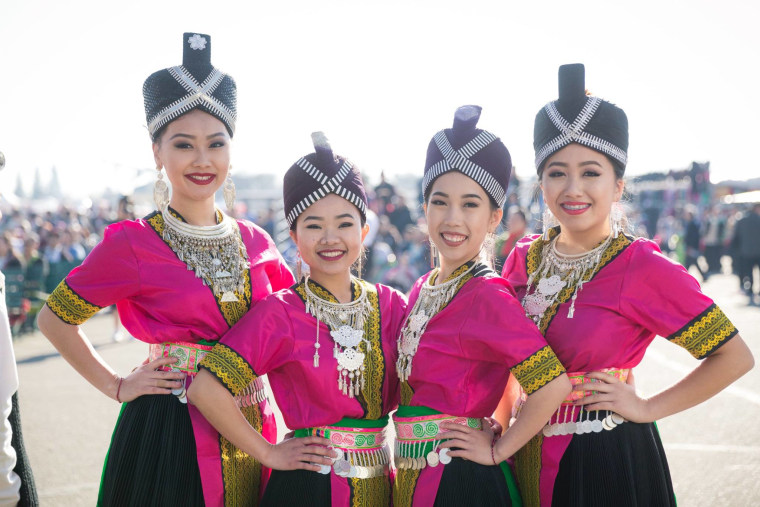 According to Elk Grove Mayor Steve Ly, the nation's first Hmong-American mayor, the annual event attracts nearly 200,000 attendees. "It is the largest assembly of the Hmong ethnic group in the United States and perhaps in the world," Ly told NBC News, adding that he was "excited" to attend the event's opening day.
RELATED: For Nation's First Hmong Mayor, Life Is an 'American Story'
The week-long celebration features food booths, craft vendors, cultural performances, and competitions, including a Miss Hmong International beauty pageant, traditional dance competition, singing competition, and sports tournaments.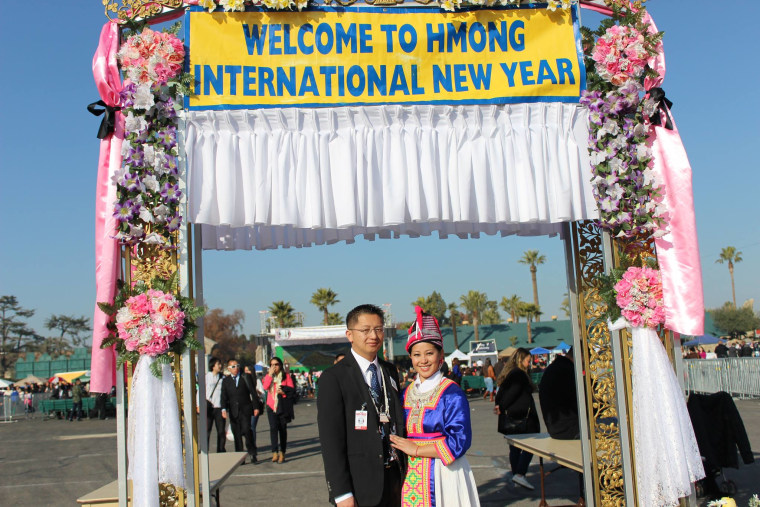 "Traditionally in Southeast Asia, villages celebrated the new year's festival at the end of the harvest," Seng Alex Vang, who teaches writing at the University of California, Merced and Asian-American studies at California State University, Stanislaus, told NBC News. "It is a significant cultural celebration for families and clan members to celebrate the New Year privately — often referred to as 'Eating 30' — and public festivals that include song, poetry, and courtship games for youth. Often after the New Year's, it is common and expected for those who are of age to get married."
Hmong-American communities celebrate the Hmong new year's festival on different weekends from October through December, culminating in the week-long festival in Fresno, according to organizers.
"How Hmong Americans celebrate the New Years have changed over the past 40 years," Vang said. "Today it is also a huge economic opportunity for small Hmong family businesses and vendors as well as a huge economic boost for the local economy."
Follow NBC Asian America on Facebook, Twitter, Instagram, and Tumblr.