Larry "King" Kwong, the first hockey player of Asian descent to appear in an NHL game, has died at age 94, the New York Rangers confirmed Tuesday.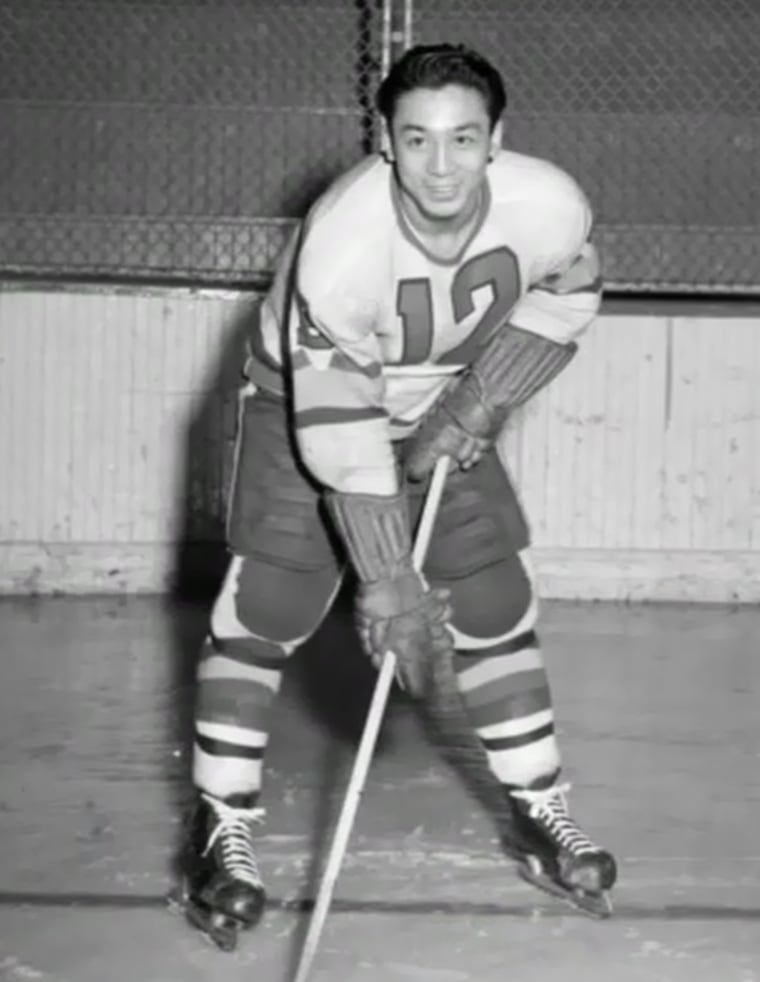 An online obituary reported that Kwong, who played a shift with the Rangers during a March 13, 1948, away game against the Montreal Canadiens, died peacefully on March 15, 2018.
Born in Vernon, Canada, on June 17, 1923, Kwong's hockey career began with the Vernon Hydrophones, where he was the team's star player and won 1939 and 1941 championships in youth and juvenile leagues in British Columbia, according to a biography by the BC Sports Hall of Fame, which inducted Kwong in 2013.
The biography also lists that Kwong was drafted into the Canadian army in 1944, and was instructed to stay in the country and entertain troops by playing hockey. Following the war, he played for the Smoke Eaters of Trail, Canada, winning a championship in 1946. The team was promised well-paying jobs at Trail's smelter, but the company declined to employ Kwong because he was Chinese, according to the hall of fame.
He joined the New York Rovers — the Rangers' then farm team — in 1946 and led the team in scoring in the 1947 – 1948 season. The Rangers called Kwong up in 1948; he played in one game, scoring no goals, registering no assists, and receiving no penalties, according to NHL statistics.
After his stint with the Rangers, Kwong played several seasons in the Quebec Senior Hockey League as well as in Europe.
A documentary about his life, "The Shift: The Story of The China Clipper," screened at the Okanagan Sports Hall of Fame in British Columbia in 2014.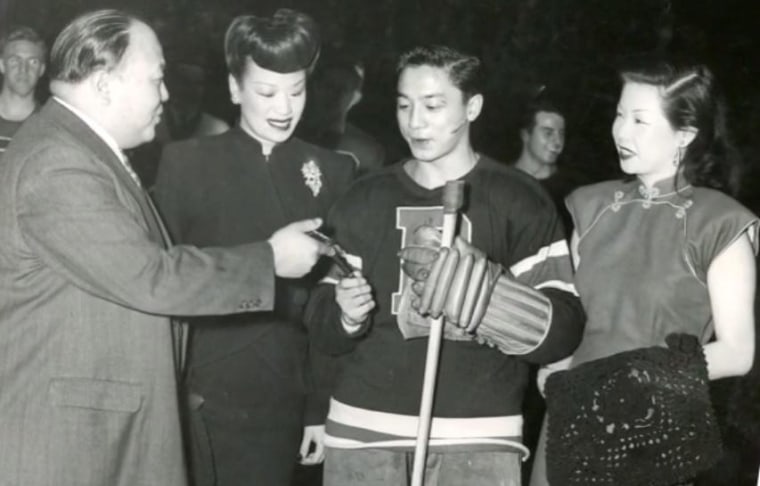 At the time, Chester Sit, one of the documentary's filmmakers, told NBC News that Kwong gave hope to a generation of Asian Americans and Asian Canadians.
"They were amazed he was playing a game they were not supposed to play," Sit said. "It shifted their perception of what was possible."
Follow NBC Asian America on Facebook, Twitter, Instagram and Tumblr.