SANTA ANA, Calif. — When César Domínguez converted to Islam 12 years ago, he had one reservation.
"The first thing I said to myself was, 'How am I going to become part of this Muslim community if my language is Spanish, and I go to the mosque and I interact with people in English, and the language of prayer is in Arabic?'" Domínguez, who was born in California but spent most of his life in Mexico, told NBC News.
"That situation creates a problem."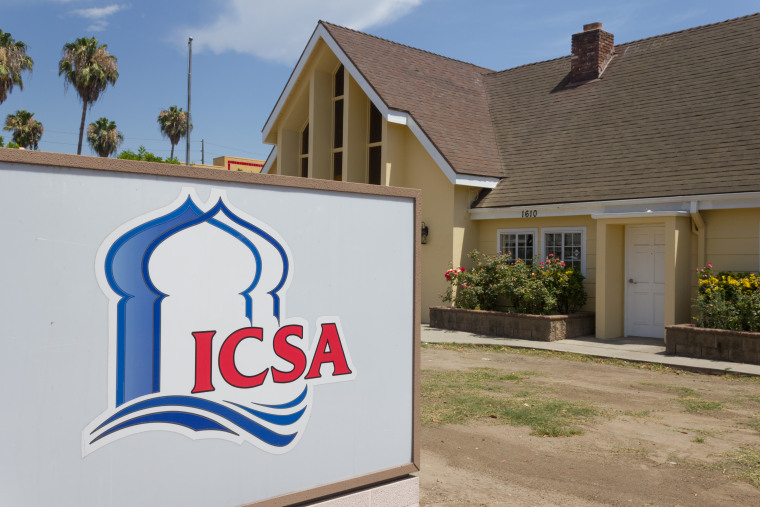 Domínguez, a teacher with the Los Angeles-based La Asociacíon Latino Musulmana de América, said that while it's impossible to know exactly how many Spanish-speaking Muslims live in Southern California, the number is growing quickly — so hundreds, if not thousands, of Muslims are now looking for resources in Spanish.
But after years of struggling to find religious texts, classes, and services in their native tongue, this minority within a minority has helped to organize what they believe to be one of Southern California's first-ever Friday prayer sermons in Spanish, thanks to a collaboration with an unlikely source — a small mosque in Orange County run by Cambodian refugees.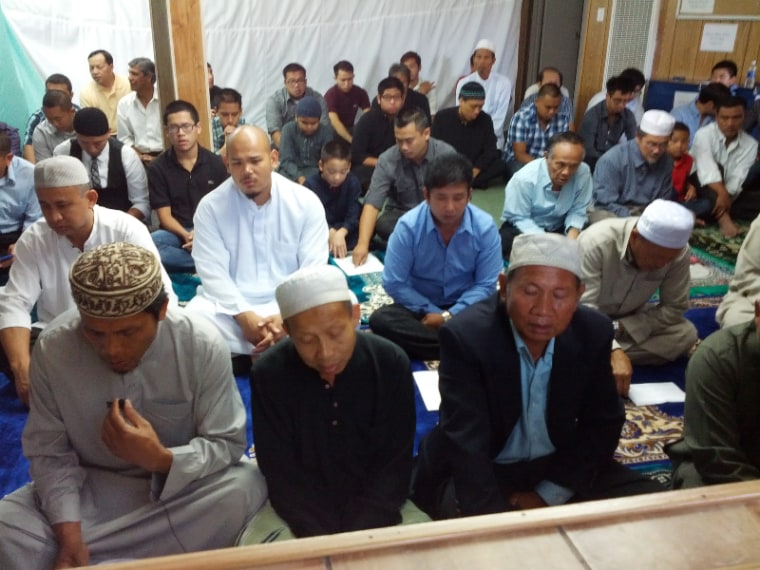 The Islamic Center of Santa Ana (ICSA) opened its doors only two months ago, but its community has a decades-long history in the area, dating back to the early 1980s, when hundreds of thousands of Cambodians — including Muslims from the Cham ethnic group — fled their country as refugees.
Fifteen Cham Muslim families resettled in the Southern California city of Santa Ana and formed the Indo-Chinese Muslim Refugee Association of the United States, a modest prayer space in a one-bedroom apartment, Sean Tu, president of the Islamic center, told NBC News. (The families also rented the other apartments in the same complex.) The community steadily grew over the years as other Cham Muslim refugees re-located to Santa Ana to be closer to those of the same linguistic, cultural, and religious heritage.
"Religion is such a personal experience. For some people, me included, it's always much more enriching to explore these paths from my culture or my language."
After 35 years of praying in apartments, the community scraped together the funds to buy an old mortuary in Santa Ana last year that would become their mosque.
Being in a city that is 78 percent Latino according to the 2010 U.S. Census, the Cham Muslims decided to reach out to their Spanish-speaking neighbors — and to have one of their sermons at the weekly prayer service, known as a khutbah, delivered in Spanish.
"It's an opportunity to serve the community that you're located in," Issa Edah-Tally, an advisor to ICSA, told NBC News. "About 78 percent of those who live in Santa Ana are Latino, and if word spread out to that 78 percent of the population that there's an Islamic Center here, maybe more of them will gravitate here."
The Islamic Center of Santa Ana also organized a food pantry for its neighbors and hosted a taco truck iftar, or breaking of the fast meal during Ramadan, as part of the national "taco truck at every mosque" campaign to promote Muslim-Latino unity.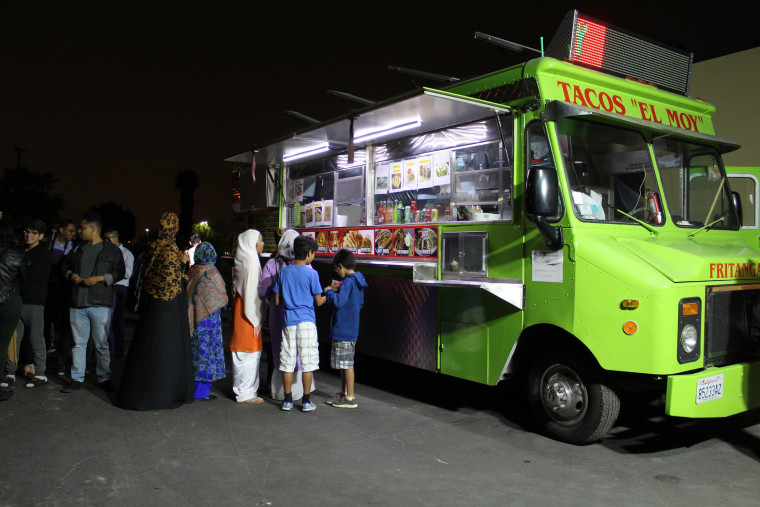 As minorities within a minority, the Cham Muslims understand the difficulties Spanish-speaking Muslims face, Tu explained, since they also had sermons delivered in their native tongue when they first arrived in California. For about ten years, the community conducted the Friday prayer in the Cham language — with the ritual aspects in Arabic — then moved to Cham and English, and now, it is completely in English.
"The collaboration with the Spanish Muslim community is natural for us," said Tu.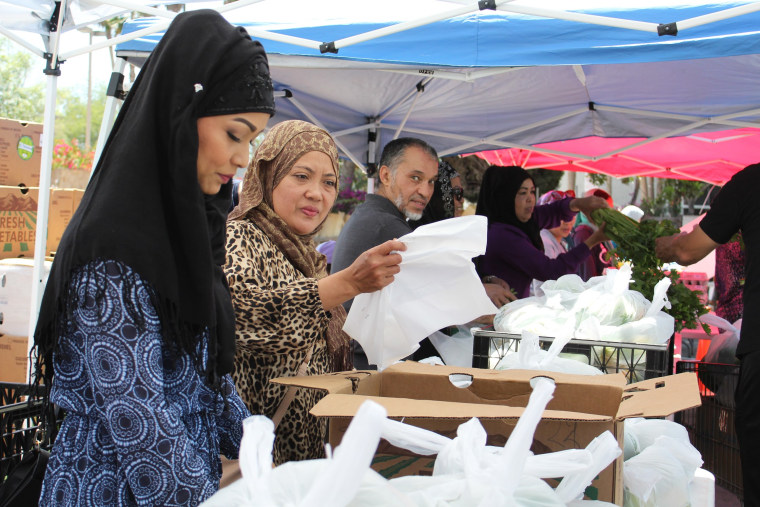 For Lucy Silva, who was born in Mexico and became Muslim 19 years ago after moving to Orange County, Spanish sermons are a welcome first step towards connecting Latino Muslims with traditional Islamic knowledge and the broader Muslim community.
"There was nothing at all," she said of local religious resources in Spanish, adding that even going a mosque has been difficult for many Latino Muslims.
"A regular person wouldn't walk into a place of worship without knowing the language," she said. As a result, she added, many Latino Muslims felt excluded from communal activities at the mosque and end up getting all their information about the religion online.
In June, Domínguez delivered the mosque's first sermon in Spanish, calling the experience "very beautiful for me and for the people who attended."
"Even if you speak English and you understand the language, it's very beautiful to be able to listen to the Friday sermon in Spanish," he said. "Religion is such a personal experience. For some people, me included, it's always much more enriching to explore these paths from my culture or my language."
"It has a special effect."
Follow NBC Asian America on Facebook, Twitter, Instagram and Tumblr.