The U.S. may have just marked the 50th anniversary of voting rights for blacks, but the denial of those same rights to another American community - Pacific Islanders, particularly from Guam and American Samoa - has remained largely forgotten.
That is, until HBO's John Oliver decided to give them a shout out.
As a lawsuit for real citizenship for American Samoans plods along through the court system, the reality of the second-class citizenship granted those from these U.S. territories caught the satirical glare of Oliver on his HBO program, "Last Week Tonight."
Oliver took aim at the post-colonial mentality that has determined the voting status in Guam, where people born in the territory can be U.S citizens, but only enjoy symbolic representation in Congress and do not have the right to vote.
Oliver pointed out the irony that citizens from Guam - which gives a quarter of its land and 1/8 of its people to the U.S. military - aren't able to vote for their country's commander-in-chief.
"It makes me look like an outsider...It demeans me as a person"
Residents are, however, able to vote in the straw poll, which produces a near 70 percent turnout, higher than the turnout in the rest of the U.S. Oliver quipped: "To misquote the great philosopher Little John, 'Turnout for what?'"
He added that at least Guam voters could wear a sticker that reads: ""I voted and wish it had actually counted sticker."
People from Guam, Oliver noted, still get a better deal than those from American Samoa - the only U.S. territory where citizenship is not inherited at birth.
"The American part of American Samoa is really a title that doesn't mean anything," said Oliver, "like 'People's Choice award nominee' or 'social media expert.'"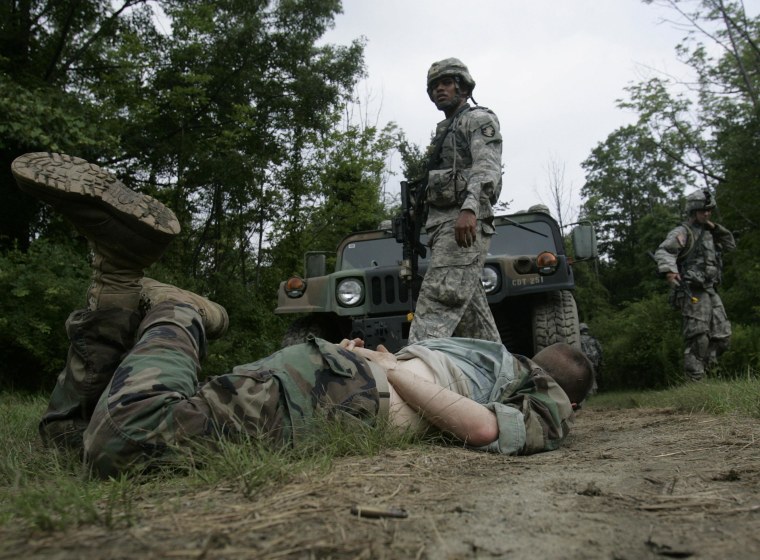 Like Guam, a vast portion of American Samoa is also taken up by the military, and last year American Samoa was ranked as the No.1 U.S. Army recruitment center. But their status as American nationals and not as full citizens means they carry a different passport.
"It makes me look like an outsider," said Johnny Siliga, a veteran from American Samoa, featured in a clip form the documentary, "Stateless Voices: The Samoans." "It demeans me as a person," he said.
Neil Weare, an attorney heading up the lawsuit by the We the People Project, seeking citizenship for American Samoa, told NBC News that oral arguments were heard in Federal District Court just last month.
But the suit is limited to the birthright citizenship of American Samoans protected under the 14th amendment of the U.S. Constitution. Its argument does not extend to voting rights.
Still, Weare was grateful that the overall issue was getting a boost from Oliver's satirical punchlines. The segment clip, posted to YouTube, had already been viewed over 960,000 times at this writing.
"I think the program is a great opportunity to raise awareness throughout the country," Weare said. "One, that territories even exist, and (two) that the over four-million in the territories are denied the basic right to vote. Particularly given the military service in these areas, most Americans would agree that every American deserves the right to vote for president regardless where they live."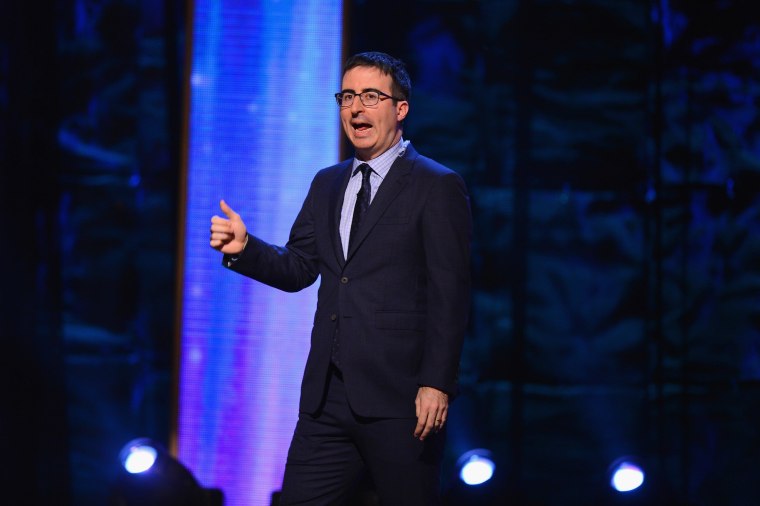 Follow @NBCAsianAmerica on Twitter and like NBC Asian America on Facebook.