A California attorney was sentenced Monday to 21 months in prison for his role in agreeing to help a Chinese woman who was a federal witness in a birth-tourism investigation flee to China.
U.S. District Judge Andrew J. Guilford of the Central District of California also imposed a $1,000 fine on Ken Zhiyi Liang, who was convicted last September of one count of conspiring to obstruct justice and two counts of obstructing justice. Assistant U.S. Attorney Jerry Yang told NBC News Liang will also have three years of supervised release following his imprisonment.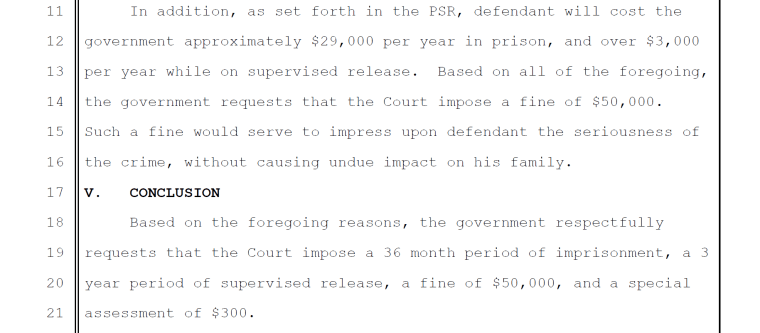 The sentence falls short of the three years in prison and $50,000 fine that federal prosecutors had asked for in court papers. James D. Riddet, Liang's attorney, argued in his sentencing brief that the 39-year-old Liang, who was in federal custody for roughly seven months since his arrest last May, already spent sufficient time in prison and that he should serve the remainder of any sentence in home detention.
Riddet also opposed a fine, saying Liang doesn't have the financial means to pay, according to court documents.
The case against Liang, who emigrated from China at the age of 10, began last March when authorities raided maternity hotels in Southern California, where expectant mothers from China pay upwards of $50,000 to stay for several months before and after giving birth.
A woman identified in court documents as "D.L.," who told Federal agents that she came from China to have her child and resided at one of the birthing houses, became a material witness in the government's investigation and, along with three other material witnesses, hired Liang as her attorney, according to court documents.
D.L. agreed to wear a video and audio recorder after federal authorities suspected Liang had helped two witnesses in the investigation leave the U.S. and return to China.
Last May, Liang asked D.L. to make him an offer for his services, to which D.L replied $6,000, according to court documents. Liang accepted and was arrested on May 15, 2015, the day D.L. met Liang to hand over the funds.
Follow NBC Asian America on Facebook, Twitter, Instagram, and Tumblr.
RELATED