Yihan Bao, 27, checked off all the boxes on an international student's dream list.
She scored a consulting job at Ernst & Young — one of the top accounting firms in the world — immediately after graduation. She signed the lease to a dream-worthy apartment on Manhattan's Upper East Side. And she beat out more than 50,000 international students in the 2013 U.S. immigration lottery to clinch one of the country's coveted H-1B work visas.
However, after only five short years in the U.S., Bao is contemplating giving everything up to move back to China to tend to her parents — a decision many of her China-born peers are also heavily weighing.
"I actually had several dreams that my parents had some accident and I couldn't fly back immediately. When I got back, it was too late."
"Because I'm the only child, [my parents] put everything on me," Bao told NBC News. "I remember one time, [my parents] said they wished they had a second child so that when I'm in the U.S., they had another child living with them. I asked them, 'Do you want me to move back?' And they said no. I guess they think working in the U.S. is better for me, so they're willing to sacrifice."
Born into a family in a small town in the eastern Chinese province of Zhejiang, Bao is one of the sibling-less children born throughout the 1980s and '90s, when China imposed a one-child policy on parents.
Though the policy was lifted last year, the effects are being felt by a significant number of China-born millennials who are torn between their pursuit of the American dream and the heavy weight of looking after their aging parents as sole offspring.
RELATED: China Scraps One-Child Policy, Will Allow 2 Kids Per Couple
The number of Chinese international students attending American universities has grown from 50,000 in 2000 to 304,000 in 2015, according to the National Bureau of Statistics of China. CUNY Baruch's Charlotte Brooks, a Chinese history professor, said the gaokao — a notoriously difficult exam all students must pass in order to attend college in China — paired with the growing prestige of attending an American university among the Chinese community are the primary drivers behind the exponential rise.
But only roughly 30 percent of China-born students stay in the U.S. post-graduation, according to the Chinese Ministry of Education.
For Bao, who boasts a degree in finance from Ohio State University, the drive to move back amplified when she had a string of nightmares that put her family into perspective.
"I actually had several dreams that my parents had some accident and I couldn't fly back immediately," Bao said. "When I got back, it was too late."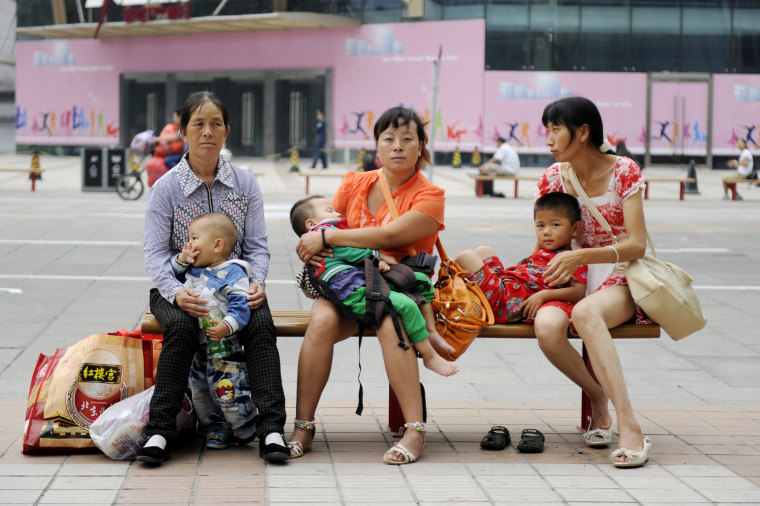 Sherry Shen, 25-year-old Northeastern University grad from Zhejiang, also shares this fear. Shen's worry for her own parents heightened when her roommate's mother, a Chinese government worker who participated in routine health checks, died unexpectedly of a heart attack in their last year in college. Shen's roommate, who moved back to China immediately after earning her degree, still influences Shen's decision-making as she approaches the time to apply for a work visa and decide if a permanent stay in America is worth her while.
"My mom comforted me when I told her what happened," Shen told NBC News. "She reminded me that she's very healthy and that bad things happen in life and you have to move on."
RELATED: Chinese Students Heading to U.S. for College Face Tough Transition
Xiaodan Zhang, a sociology professor at CUNY York, explains the intense loyalty Chinese children feel towards their parents is a result of being raised under the Confucian philosophy of "xiao," translating literally to "filial piety" or the virtue of respect for one's parents.
"In China, we have the stereotype, when our parents grow older and we are mature to support them financially in Chinese tradition, we do support our parents," Bao said. "That's a payback to our parents."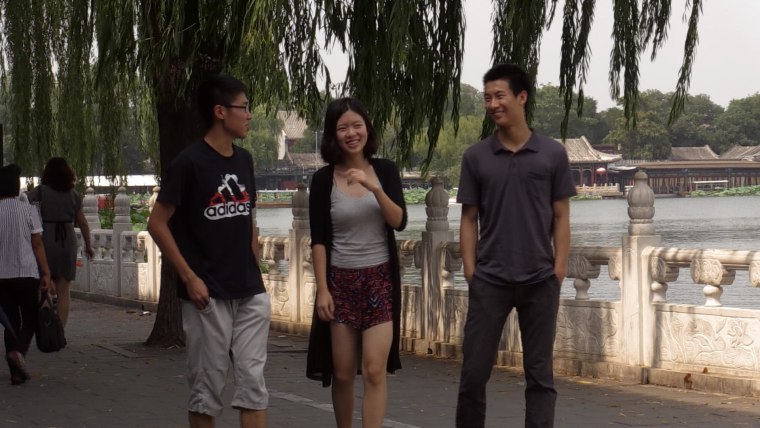 Not all Chinese international students agree with sacrificing the American dream to tend to their parents. For Sabrina He, 21, a China-born junior at NYU who's spent most of her life moving between Montreal and Beijing, a child's love for her parent should not be determined by her proximity to them.
"I really don't think distance should be a factor in how close you are to your parents. I feel like if your parents need to be under their guard, then you are not that close to them," He told NBC News.
"After years and years working, I've adapted to the work environment and the culture here. The longer you stay in the U.S., you start to feel that you are an outsider in China."
As Bao stays longer in the U.S., the more integrated she feels in American culture, complicating her decision to stay or leave. She referenced a recent visit back to China for work where she had trouble processing simple paperwork at a bank.
"It took me three days to finish something that a Chinese local can finish in an hour," Bao said. "After years and years working [in the U.S.], I've adapted to the work environment and the culture here. The longer you stay in the U.S., you start to feel that you are an outsider in China. I don't know how to work in China, to be honest."
Though Bao isn't worried about taking a dock in pay in China, she sees America's "more free" culture opportunity-wise as something that will most likely not translate overseas. She is currently contemplating pursuing a graduate degree in East Asian literature in the U.S., a career choice she said is almost seemingly unheard of at home.
RELATED: As One-Child Policy Ends, New Book Examines 'China's Most Radical Experiment'
"In China, people look up to the money and they judge people based on how much you earn," Bao said. "In China, if I say, 'I want to quit [finance], I want to become a designer.' People will think you're crazy."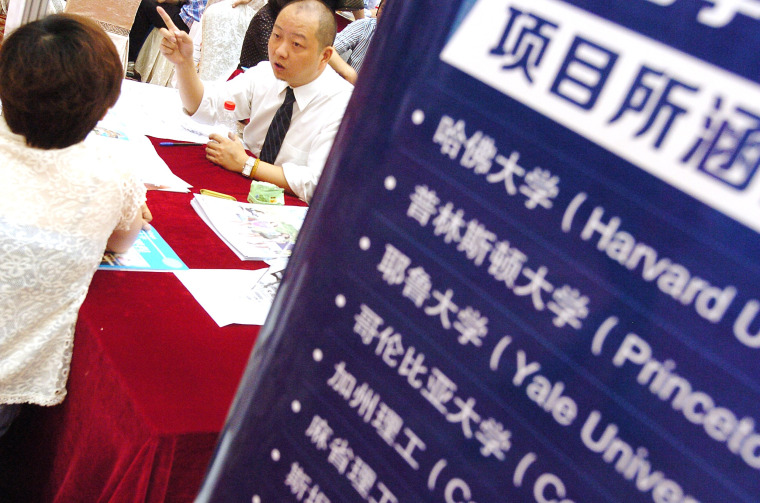 For now, Bao's decision is unclear. Though she hopes to support her parents physically and financially — in between being oceans away and the constant struggle of paying New York rent her options are limited.
"Working here, living in Manhattan is very expensive. I don't have the capabilities to support my parents at this moment. I'm still trying to figure out that part," Bao said. "We don't need to this immediately, not right after graduating or getting a job. My same question to my friends is by when can we start to repay our parents?"
Follow NBC Asian America on Facebook, Twitter, Instagram, Tumblr.