"Bond. James Bond," Leonardo Nam told NBC News when asked what his dream role would be, immediately bursting into laughter.
That dream isn't too far off. The 37-year-old Nam can rock a tuxedo, as he did in last month's Screen Actors Guild Awards; he's played an Asian version of a non-Asian character before (2002's "Sisterhood of the Traveling Pants"); and he has a thick Australian accent (not to mention, he also knows Spanish and Korean).
"James Bond. That's a codename. So why couldn't I be him?" he said.
"I remember my mum saying, 'What do you mean you're going to be an actor? There are no Asian men on TV."
Born in Buenos Aires, Argentina, and raised in Australia by two South Korean immigrants, Nam is youngest of three kids and grew up in the immigrant-populated outskirts of Sydney. His mother owned a clothing store; his father moved furniture. At night, his parents cleaned houses and offices for extra money.
"I definitely knew it was different when I realized, 'Oh. We're an immigrant family. We're cleaning houses. Other people at my school, their parents aren't doing that,'" he said.
At 12, Nam caught the acting bug when he was assigned a "King Lear" monologue for a public speaking class. When his delivery was too theatrical, Nam's teacher pushed him toward acting. "The teacher said to me, 'There is a way to blend being technical and having passion. That may be through acting,'" he said.
He then performed in local plays, even producing a few with his older brother for their neighborhood church. Displeased with arts at his high school, a technical science-based academy, Nam rounded up some classmates and started the school's first drama department.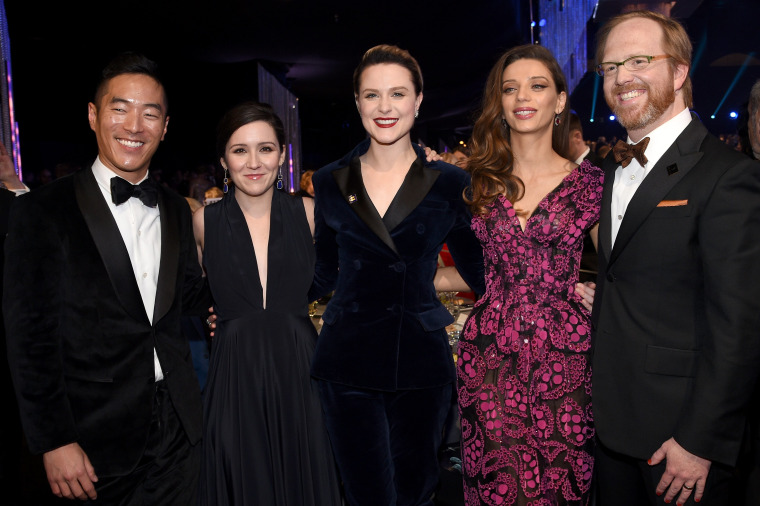 But when time came to apply for college, swayed by the prospects of a stable job, Nam marked "architecture" instead of "drama" on his application. "I wasn't at that time brave enough to say, 'I'm going to be an actor," he said. "I still needed the support and acceptance that was still a profession."
While studying architecture at the University of New South Wales, Nam — still pondering an acting career and dreading his physics classes — secretly auditioned for Sydney's National Institute of Dramatic Art, the Australian equivalent of Juilliard, making it to the final round.
His last audition was on the same day as a major construction final.
"As I got off the bus to go to university, the architecture school was to the left and the drama school was to the right. I remember so clearly thinking, 'I've got to go right. I need to go right,'" he said.
"If I am going to be this delivery boy and the way they've written it is 'Chinese delivery boy,' then I made the decision for myself to say, 'I'm going to be the best three-dimensional delivery boy ever."
Nam didn't end up getting admitted, but skipping his final and auditioning was the push he needed to commit to acting. His decision came with pushback.
"I remember my mum saying, 'What do you mean you're going to be an actor? There are no Asian men on TV," Nam said, adding that his family's' reaction came from "a sense of concern, love, and caring" rather than strict parenting.
"She thought I was going to go to Korea or somewhere in Asia. I said, 'No. I'm going to study in New York,'" he said. "This is the path I'm going to take. I'm going to be that guy. I'm going to be that leading man."
Two weeks later and with just $300 in his back pocket and a small red suitcase, Nam moved to New York City to study at famed performing arts school HB Studio, which counts Whoopi Goldberg and Al Pacino among its alumni.
Knowing no one, he spent his first few nights sleeping in Central Park before moving into a hostel near Madison Square. "I was armored with a sense of passion and told myself, 'Right. I'm going to keep doing it," he said.
Nam juggled side gigs as a waiter and bartender to make rent before landing a dream role in the ensemble of Shakespeare in the Park's production of "Twelfth Night" in 2002. "That was a dream of mine," he said. "If you think of that moment when I was 12 and I read 'King Lear' for the first time, I really had that fire ignited in me through Shakespeare."
On the second day of rehearsals, Nam received a call that he had been cast in Paramount's "The Perfect Score" opposite Scarlett Johansson and Chris Evans. His role was "Roy," a teenage stoner involved in an intricate heist for SAT answers. But Nam almost turned down the role to stay in Shakespeare in the Park. It took the play's casting director to snap some sense into him.
"She was like, 'Leo. You're going to be carrier number two. This is a lead in a studio movie. Are you crazy?'" he said.
He was told he needed to build his resume as an Asian actor before he could be seen as a Shakespeare lead.
"She said, 'Leo, I am never going to go watch an Asian Hamlet. I'm never going to go watch a black Hamlet. I'm never going to watch a transgender Hamlet. This is not how I'm going to spend my day," he said. "I will go see Denzel Washington as Hamlet. I will go see Viola Davis in 'Hamlet.' And I will go see Leonardo Nam in 'Hamlet.' You need to be that and then go do this.'"
Though "Perfect Score" was critically panned, the film put Nam on Hollywood's map. After the premiere, he moved to Los Angeles where he scored roles in films including "The Fast and the Furious: Tokyo Drift," "Vantage Point," and "He's Just Not That Into You."
With on-screen credits opposite A-listers like Sigourney Weaver, Drew Barrymore, and Forest Whitaker, Nam's career looked promising — though getting there wasn't easy, he said.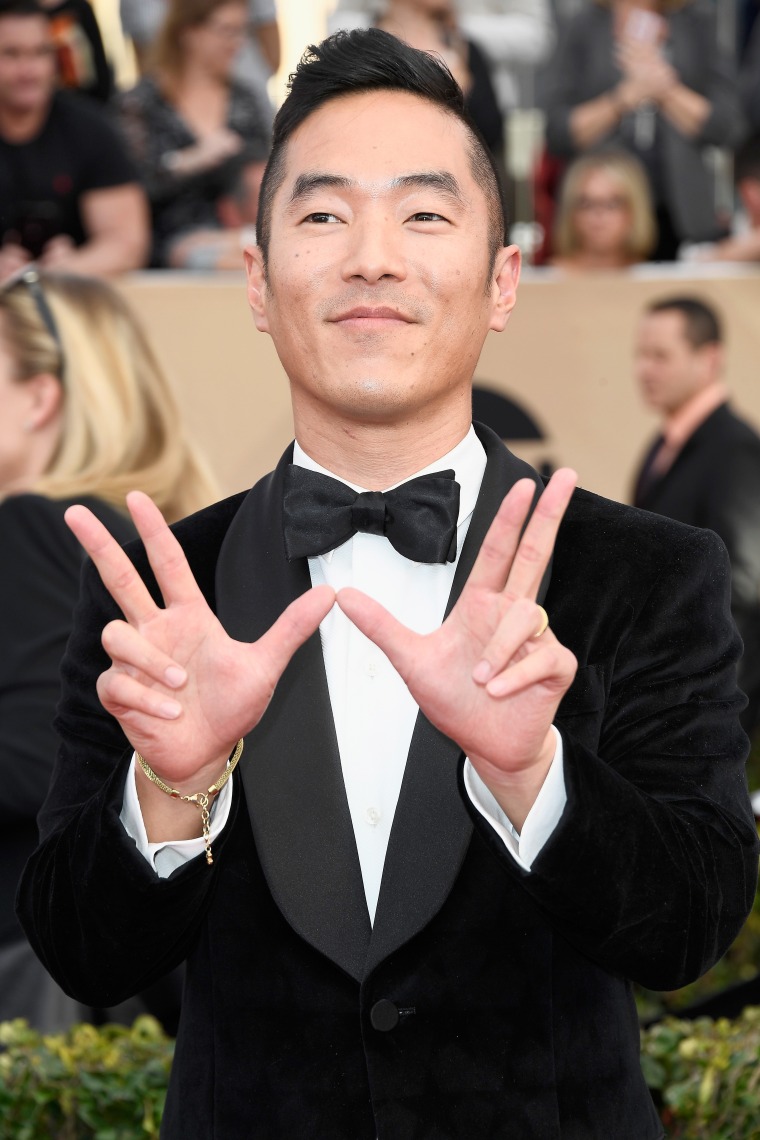 Nam faced his fair share of racism, seeing auditions time and time again for roles like Chinese delivery boys, despite being Korean. But the typecasting didn't get Nam down.
"If I am going to be this delivery boy and the way they've written it is 'Chinese delivery boy,' then I made the decision for myself to say, 'I'm going to be the best three-dimensional delivery boy ever," he said. "The truth of the matter is stories do need to be told about delivery guys, about immigrants."
In the early 2000s, Nam drew headlines for the color of his skin when he was cast as gamer Brian McBrian in "The Sisterhood of Traveling Pants" series. Fans of the novels lambasted the film for casting Nam as the originally written blonde-haired, blue-eyed love interest.
"When I was cast, there was a reaction from a lot of the fanbase. I remember one fan, who wasn't Asian, she wrote me a letter saying, 'I can't believe you're playing Brian McBrian. He's not Asian,'" Nam said.
Fueled by the response, Nam put on a strong performance and in doing so, swayed some critics.
"Once the movie came out, I received a letter from her again, and it was, 'I didn't see him that way. You brought such life to him. I actually love Brian McBrian more," he said. "That was a wonderful moment where I was like, 'This is a beautiful and powerful medium that we were in that she was changed and opened her eyes in that way.'"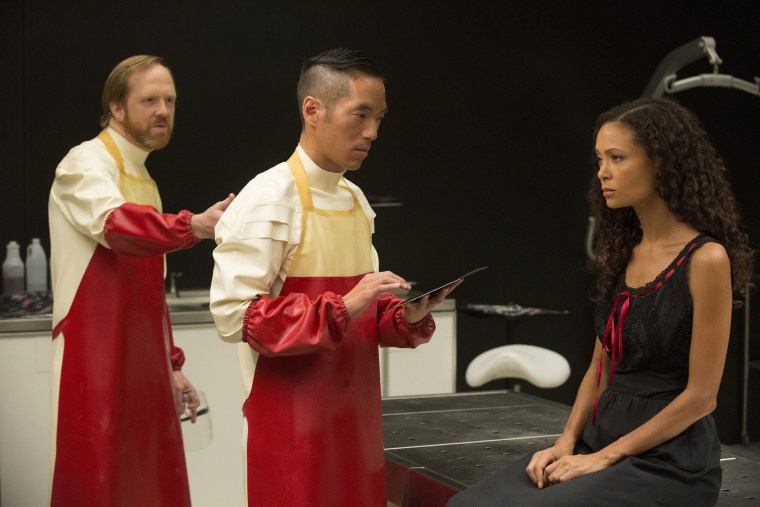 By 2016, Nam reached a whole new level of fame when he was cast as Felix Lutz, the compassionate lab technician in HBO's dystopian thriller "Westworld." The show, which recently earned a best drama nomination at last month's Screen Actors Guild Awards, has been praised for its diversity in a futuristic world where people hunt human-like robots for sport.
"When I was in the audition room, you saw all walks of life there. They were casting multiple roles at once, you didn't know what they were going to do or how they were going to go," Nam said. "When I finally did see the cast and was on set, it really reinforced what I had thought and hoped from the beginning — that this was something special."
As for how diversity can improve on screen, Nam says progress begins on the page, with diverse writers and characters.
"For people to say, 'Leonardo Nam as Bond' or ''Leonardo Nam as Hamlet' and to be a part of that discussion and it not being sentenced solely on 'He is isn't white,'" Nam said "would be an amazing place for us to be in."
Follow NBC Asian America on Facebook, Twitter, Instagram and Tumblr.