In the late 1980s, eleven members of the newly-established South Asian LGBT group, Trikone, marched during San Francisco's Pride Parade in multicolored lungis and kurtis, wearing masks to conceal their identities. Their presence roiled California's burgeoning South Asian community. "People didn't think there was such a thing as Indian homosexuals. To many people, if you're homosexual, you must be a hijra," recalled parade attendee Rann Shinar, 73, one of Trikone's earliest members.
For LGBT South Asians in America, the road to visibility has been an arduous one. Despite inroads from June's historic Supreme Court ruling on marriage equality, equal rights activists in the minority community of more than three million nationwide say they're struggling to find their place within the larger, American struggle for equal rights, while battling cultural hurdles at the same time.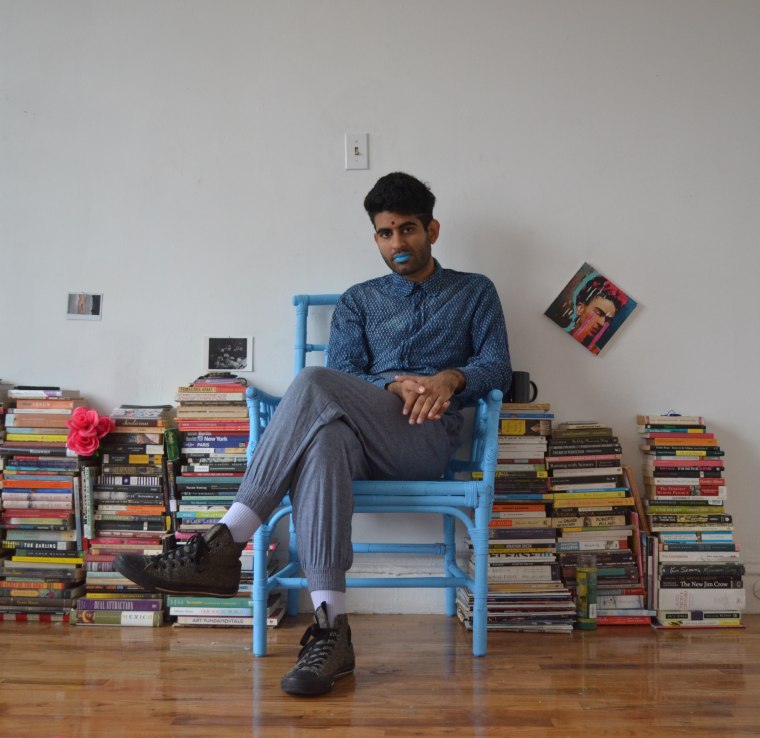 Dr. Riddhi Sandil, a board member for the South Asian Lesbian and Gay Association (SALGA), says the ruling did not change the unique barriers faced by LGBT South Asians in the U.S., who often find themselves negotiating their identity and lifestyle between the challenges of American and South Asian heteronormativity.
"While South Asian LGBTQ individuals can now get married in the U.S., how many families will attend this wedding?" asked Dr. Sandil.
At the heart of the emerging conversation is the role of the family. Although 60% of Americans now support same-sex marriage, attitudes on homosexuality remain less favorable in South Asia. Last year, a survey by the Pew Research Center revealed that 67% of Indian respondents rated homosexuality as morally unacceptable, with that figure skyrocketing to 85% in neighboring Pakistan. For many South Asians in the U.S., marital opportunities may now exist on paper, but prove harder to carry out in practice.
Related: Hijras: India's Third Gender
Many LGBT South Asians say they struggle to navigate a more conservative milieu in immigrant America than in their homeland.
"The diaspora is trying to hold on to an idyllic idea of India and heterosexuality—the gender binary becomes strengthened as a way to be 'authentically Indian,'" said Alok Vaid-Menon, 24, from Darkmatter, a transgender South Asian spoken word collaboration.
While many coming-out stories involve tension among the family, LGBT South Asian-Americans say they often feel the need to create their own, culturally-sensitive space, separate from the wider American LGBT activism.
"It's toxic to perpetuate the idea that the U.S. has an entirely progressive LGBT culture," explained 20-year-old Zain Ahmed, a self-described "queer Pakistani Muslim" based in California. "It's clear that this mainstream LGBT culture has not been inclusive to all LGBT people's needs and experiences."
In response, support groups have coalesced around South Asian-American identity with organizations emerging like Satrang, Trikone, Khush, and even a DesiQ hotline (a peer-support helpline for LGBT South Asian Americans). The groups are partly rooted in the belief that LGBT South Asian Americans can feel invisible, even to each other. The services and programs work to combat that isolation.
"Visibility isn't the answer to oppression, but invisibility can be deadly. South Asians are approximately one percent of the U.S.," explained the Queer South Asian National Network (QSANN)'s Sasha W., who wished to be identified only by her first name. "Queer South Asians are an even smaller percentage and often believe that they are the only ones who exist. We need access to representation in the U.S."
"The only visible models of LGBT people I saw in the media were white."
Growing up in Texas, Vaid-Menon says that was exactly her experience.
"I didn't think it was possible to be both LGBT and Indian," Vaid-Menon, who identifies as transgender, said. "The only visible models of LGBT people I saw in the media were white."
"I wanted to find community with Bengali queer folks," added 23-year-old Bengali-American activist and founder of As[I]Am, Jordan Alam. "I think that the U.S. queer culture that I participate in has different wants and needs."
Despite their frustrations, LGBT South Asian Americans do see strong parallels in experience, as both groups yearn for a safe space of acceptance.
"I think that queer people often have to create their own families, and so too I think [LGBT South Asian-Americans] also create their own homelands," Alam said.
Some experts believe the South Asian American experience on the margins of US society - wrestling with racial profiling, lack of representation, and police detention - better positions them to exercise solidarity with sexual minorities. QSANN has, in fact, invoked the #BlackLivesMatter movement to advance intersectional activism events, like "A Week of Queer South Asian Rage" and an educational module called "It Starts at Home: Confronting Anti-Blackness in South Asian Communities."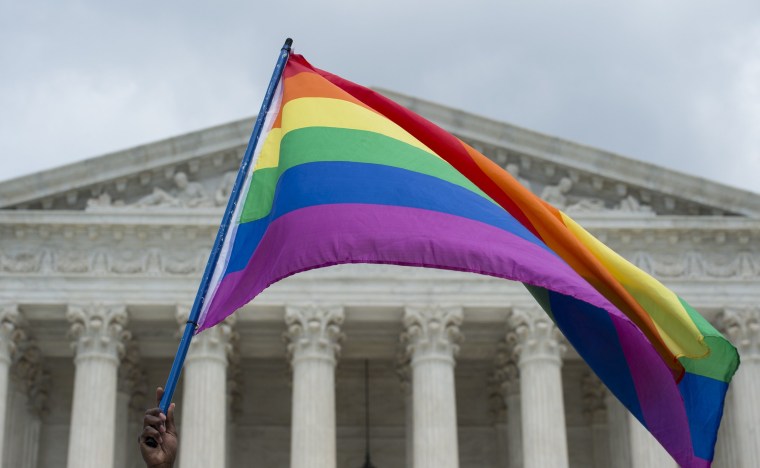 But activists remain concerned that the Supreme Court decision to strike down same-sex marriage bans may actually hamper their ongoing efforts in communities of color.
"I think it's going to be even harder to do our work now because so many cisgender [people whose sex and gender correspond] people think the movement is 'done,'" Vaid-Menon said.
Even Vaid-Menon concedes that there is work to be done both here in the U.S. and abroad.
"Even though the U.S. might have more progressive legislation on the books, there is still an incredible amount of violence against our communities," she said. "Still, I can confidently say that homophobia and transphobia are evident across [all] cultures and countries. I do not think that the U.S. is more progressive or more tolerant than India. I think both have their own issues they need to work on."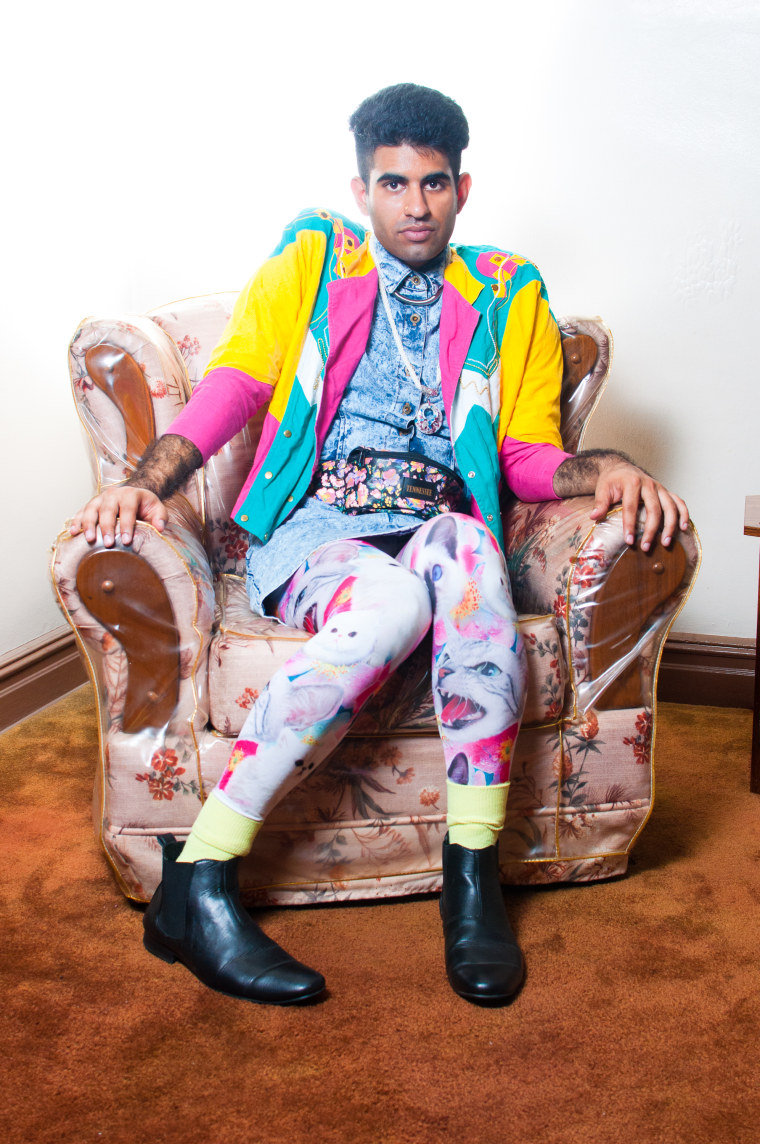 Like NBC Asian America on Facebook and follow us on Twitter.