Former rookie New York Police Department (NYPD) Officer Peter Liang, who was convicted in January of killing Akai Gurley, began serving his required 800 hours of community service Monday, less than two weeks before a rally for Gurley is scheduled for Memorial Day weekend in Brooklyn.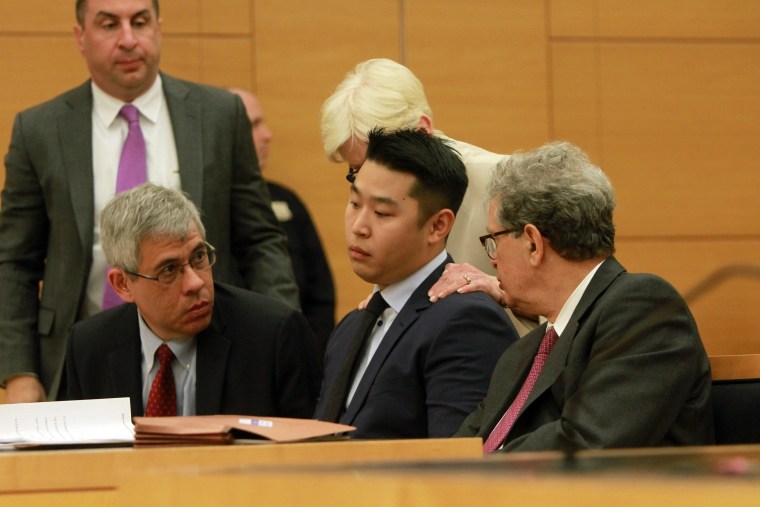 Karlin Chan of the Chinese Action Network, who was with Liang throughout much of his trial, told NBC News that the 28-year-old has been reporting daily to a non-profit community organization in the city, where he cleans tables, mops floors, and prepares meals, among other duties. Liang attends seven hours a day and is looking to complete his community service within five or six months at several centers, Chan said. Monday was his orientation.
"Of course, his face is recognizable because he's been all over the press for the last few months, so there's a certain amount of awkwardness, because basically he's a shy person," Chan said. "It'll take a few days to get used to, for the people at the centers to get used to him."
RELATED: Peter Liang Won't See Jail Time as Manslaughter Charge Reduced
Brooklyn District Attorney Ken Thompson, whose office prosecuted the case, drew criticism from Gurley's family and supporters in March when he recommended that Liang serve no prison time for Gurley's death. Liang was patrolling a dark Brooklyn housing project stairwell in November 2014 with his gun drawn when he fired a shot that bounced off a wall and fatally struck 28-year-old Gurley.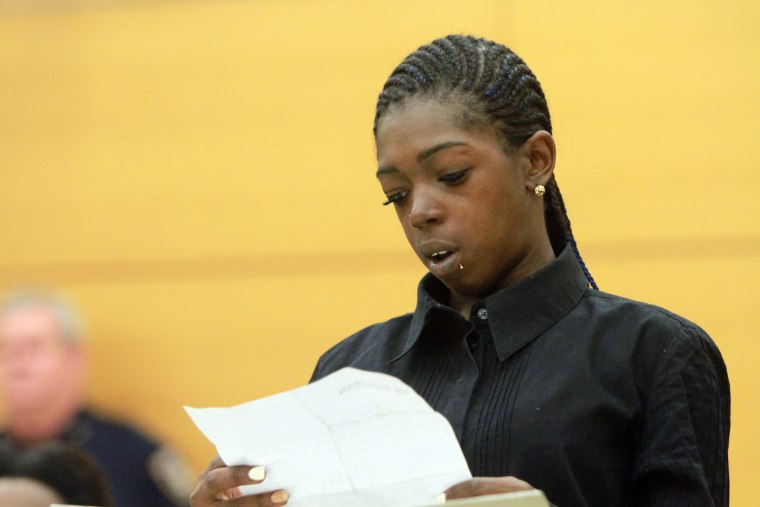 Liang testified he was startled by a sound and pulled the trigger by accident, but prosecutors portrayed his actions as reckless and said he never stepped in to perform CPR as Gurley lay dying. At Liang's April 19 sentencing, Brooklyn Supreme Court Justice Danny Chun reduced Liang's second-degree manslaughter charge to criminally negligent homicide, meaning Liang failed to perceive a risk that his actions would lead to Gurley's death.
RELATED: Former NYPD Cop Peter Liang's Guilty Verdict Leaves a Community Divided
Chun sentenced Liang to five years probation, including three years for misconduct charges to be served concurrently, and increased the amount of community service from 500 hours to 800. Chun did not, however, follow Thompson's recommendation for six months of home confinement. For the reckless manslaughter charge, Liang originally faced up to 15 years in prison. Liang's attorneys and prosecutors have both filed appeals.
Meanwhile, Gurley's supporters are organizing a rally at the Barclay Center in downtown Brooklyn, to begin at 1 p.m on May 28, according to a Facebook page promoting the event.
Follow NBC Asian America on Facebook, Twitter, Instagram, and Tumblr.