Following former New York State Assembly Speaker Sheldon Silver's conviction last week on federal corruption charges, a special election will likely be held in April for a state Assembly district that encompasses Manhattan's Chinatown — the largest Chinatown in the United States — that the 71-year-old had held for nearly four decades.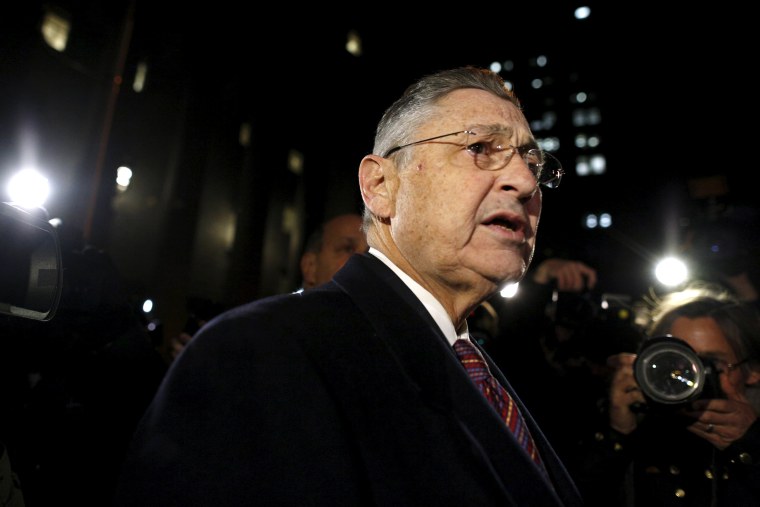 Longtime political consultant George Arzt, who served for three years as former New York City Mayor Edward I. Koch's press secretary, told NBC News that he thinks there will be major interest in Silver's assembly seat among Chinese- and Asian-American candidates.
"But I think that the community will try to reduce the number of Chinese candidates in the hope of being united behind one or two," Arzt said.
Jenifer Rajkumar, a 33-year-old civil rights attorney who unsuccessfully challenged Margaret Chin for the New York City Council in 2013, and Yuh-Line Niou, who serves as state Assemblyman Ron Kim's chief of staff, were among several Asian Americans whose names were floated as possible candidates.
Arzt said Silver, who was convicted Nov. 30 of taking nearly $4 million in kickbacks in exchange for political favors, enjoyed "solid support" among Asian Americans who live in the 65th Assembly District. In 2010, some 43 percent of the district's nearly 133,000 residents were Asian American, according to data from the New York State Legislative Task Force on Demographic Research and Reapportionment and the U.S. Census.
Rajkumar, who in 2011 became a Democratic district leader in Silver's former district, told NBC News she is "strongly considering a run for state assembly."
Rajkumar, the daughter of immigrants from India, said some of the key issues in her district include helping small businesses survive, building more schools to ease overcrowding and making lower Manhattan more affordable for everyone.
"I would like to unite neighborhoods, from the East Side to the West Side, across ethnicities and income levels and neighborhoods," she said. "I believe we need to invest in a sense of collective destiny, that we are all in this together.
Niou, a 32-year-old political staffer born in Taiwan, also told NBC News she was also seriously considering entering the race for Silver's former seat.
"They need a representative that will be able to understand the community and also know how to make the government work for them," Niou said. "I know I would bring a new energy to this position along with my experience."
Niou, who has worked as Kim's chief of staff since he was elected in 2012, said providing services for seniors and ensuring all residents have access to services in a variety of languages were among her key issues. She added that her time working for Kim, beginning with his campaign, has contributed to her qualifications as a strong candidate.
RELATED: Sheldon Silver Convicted in Federal Corruption Trial
Gigi Li, the Chinese-American chairperson of Manhattan's Community Board 3, was also mentioned as a possible contender. An email sent to the community board on Dec. 2 seeking comment from Li was not returned.
Jenny Low, a Chinese-American banker who has been a district leader in Silver's former district since 1995, told NBC News she would not be seeking the former assembly speaker's vacated seat.
Paul Newell, who ran against Silver in 2008, was also said to be interested in the open seat. Newell, a Democratic district leader in Silver's former district, is not Asian.
Arzt said that there were Republican Asian-American hopefuls who might enter the assembly race, but added, "I have never seen a potent Republican candidate from that area."
According to the New York Observer, the special election will likely be held on April 19, the same day as New York's presidential primary. Arzt said whoever wins that election would serve in the state Assembly through the end of the year and would also run in the September Democratic primary.
"Then if they lose, they become a lame duck," Arzt said of the primary. "But if they win, they're in for another two years."