Hmong-American poet Mai Der Vang from Fresno, California, has been selected as the winner of the American Academy of Poets' 2016 Walt Whitman Award for emerging poets. Vang's debut collection of poems, "Afterland," centers around the "secret war" in Laos and the Hmong refugee experience.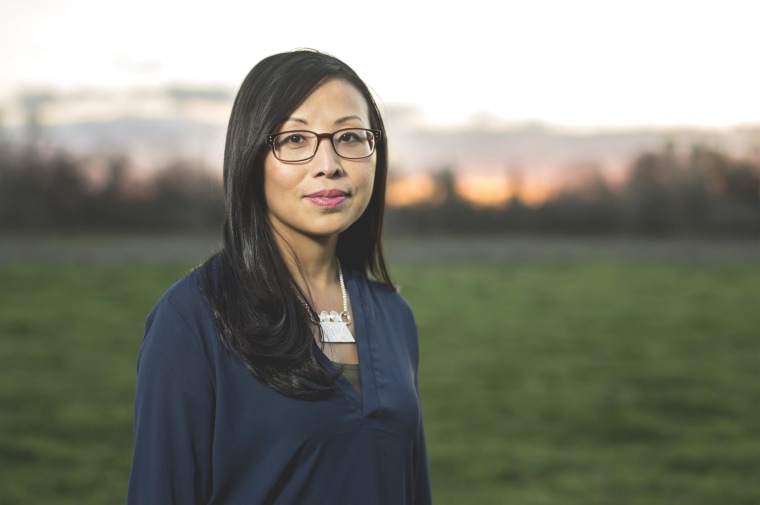 "I am incredibly honored to have received this award honoring a poet's first book," Vang told NBC News. "For me, this award means that a path continues to be paved for a new wave of Hmong-American and Asian-American writers to have their voices heard and their stories told. It affirms that California's Central Valley continues to serve as a literary frontier contributing to the landscape of American poetry."
RELATED: Documenting Forty Years of Hmong History in America
The Walt Whitman Award comes with a $5000 cash prize; a six-week residency in Umbria, Italy; and publication of Vang's submitted manuscript by Graywolf Press in April 2017. Her book will also be distributed to thousands of American Academy of Poets members.
"I have loved her work for years, and I dare say Whitman would love her work: brave, visionary, and true," Fresno poet laureate Lee Herrick told NBC News. "Her voice is simultaneously American, Asian American, and Hmong American in its singular beauty and originality. It is a groundbreaking book from an important new voice. Great poetry should widen our notion of the human condition, and Vang's poems do that and much more."
RELATED: National Poetry Month: Asian-American Poets to Watch
Vang has a master's degree in fine arts in poetry from Columbia University, where she was awarded the Corrente Poetry Fellowship. She is a Kundiman fellow, an editorial member of the Hmong American Writers' Circle, and co-editor of "How Do I Begin: A Hmong American Literary Anthology." She also teaches English at Clovis Community College.
Follow NBC Asian America on Facebook, Twitter, Instagram, and Tumblr.