For her 19th birthday on Tuesday, Malala Yousafzai will be visiting with girls from around the world to remind them — and the world — that all girls have a right to an education.
Yousafzai, who became the youngest winner of the Nobel Peace Prize in 2014, celebrated her birthday last year by opening a girls' school for Syrian refugees in Lebanon.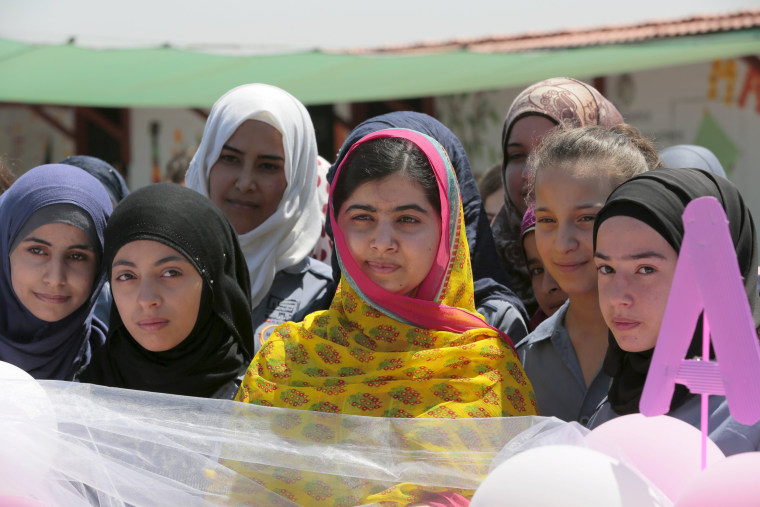 July 12th was declared "Malala Day" by United Nations Secretary-General Ban Ki-Moon in 2013 to commemorate Yousafzai's 16th birthday. Then, she delivered a speech at the UN calling for worldwide access to education. In that speech, Yousafzai said that Malala Day is "not my day," but the "day of every woman, every boy and every girl who have raised a voice for their rights." She has spent every birthday since campaigning for girls' education around the world, traveling to areas where girls face the greatest barriers to education.
Yousafzai rose to international prominence in 2012, when she was shot in the head by a Taliban gunman for her criticism of the Taliban and advocacy of girls' education.
Although she wrote under a pseudonym when she first began blogging for the BBC in 2009, her identity was discovered as her cause gained more publicity. She continued speaking out for her beliefs despite increasing death threats from the Taliban, culminating in their assassination attempt.
Yousafzai is now based in the United Kingdom, where she graduated from high school with top scores.
Follow NBC Asian America on Facebook, Twitter, Instagram, and Tumblr.
RELATED