Dan Popp, the Milwaukee man charged in March with fatally shooting three neighbors in his apartment building after allegedly making racially-charged statements, was scheduled for a competency hearing last Friday after a court-ordered mental health evaluation concluded that he was misrepresenting his recent mental illness, according to a report by the Milwaukee Journal Sentinel.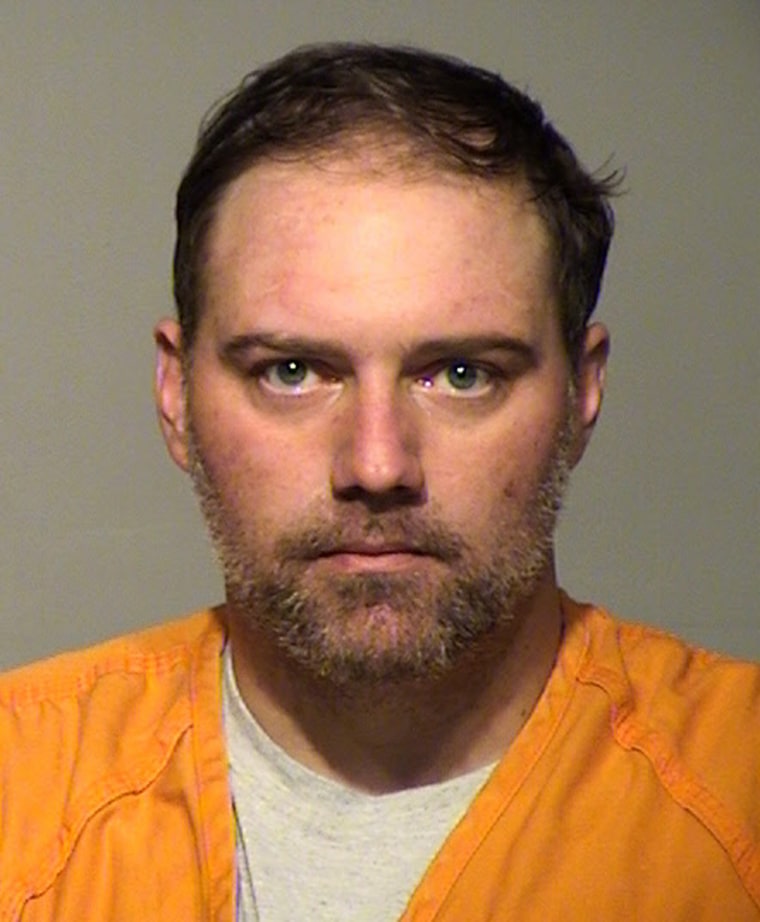 However, Popp's attorney, Christopher Hartley, requested another evaluation and prosecutors did not object, according to the newspaper. Popp's next competency hearing is scheduled for Dec. 9.
"The Vue family is very disappointed that Dan Popp continues to hide under the due process by rejecting the most recent medical report that he is competent to stand trial," Mai Zong Vue, Vue family spokesperson, told NBC News. "The Vue family hopes that whoever evaluates Dan between now and the next hearing in December will concur that Dan is just faking it. We continue to feel that justice delayed is injustice everywhere."
Popp was charged with three counts of first-degree intentional homicide for fatally shooting Jesus R. Manso-Pérez, Phia Vue, and Mai K. Vue, as well as with one count of attempted first-degree intentional homicide for shooting at Manso-Pérez's son, according to court documents. However, in April and again in July, Popp was declared incompetent to assist in his own defense — but likely to become competent with court-ordered treatment — according to Milwaukee Journal Sentinal.
RELATED: Milwaukee Man Charged With Killing Hmong Couple, Puerto Rican Father Ruled Incompetent
Although Popp has a history of mental health issues, some supporters of the victims believe that Popp has been faking his mental illness to avoid punishment, according to Vue. The families have asked that Popp's bail be set at $3 million and that the hate crime penalty enhancer be added to Popp's charges.
"One doctor has found him competent to proceed with the prosecution. Under Wisconsin law, the defendant has the right to seek a second opinion, and Mr. Popp's attorney has requested and been granted one," Kent Lovern, Milwaukee County Chief Deputy District Attorney, told NBC News. "The issue of adding a hate crime enhancer will be decided at a later date. The most important matter at this time in the case is determining Popp's mental competency."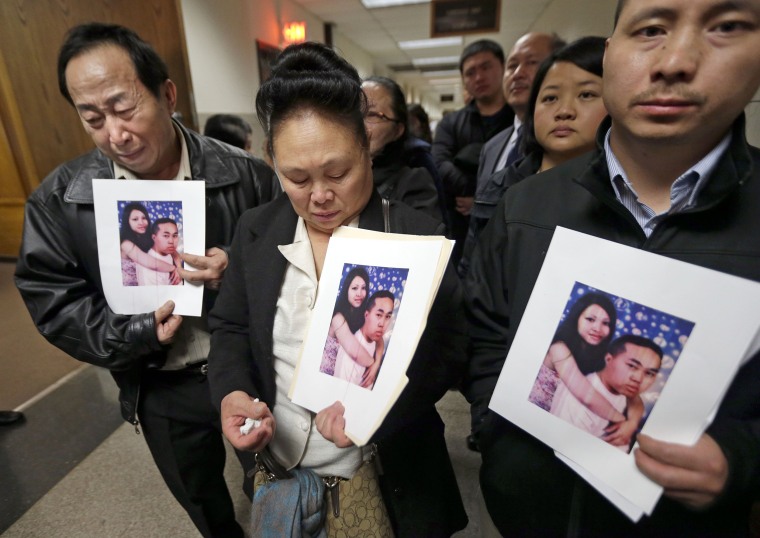 "It would be in the best interest of the State of Wisconsin to give this case the priority it deserves and to prosecute it to the full extent of the law with the hate crime enhancer," Hmong-American activist Tou Ger Bennett-Xiong told NBC News. "Popp intentionally hunted these three Americans down while they were in their own homes. He made specific references to their ethnic backgrounds before he brutally killed them in front of their children. To delay and deny these families justice is to send a message to Wisconsinites that no one is safe, even in their homes."
Popp's defense attorney did not reply to a request by NBC News for comment.
Follow NBC Asian America on Facebook, Twitter, Instagram, and Tumblr.
This story has been updated with a comment by the Milwaukee County District Attorney.